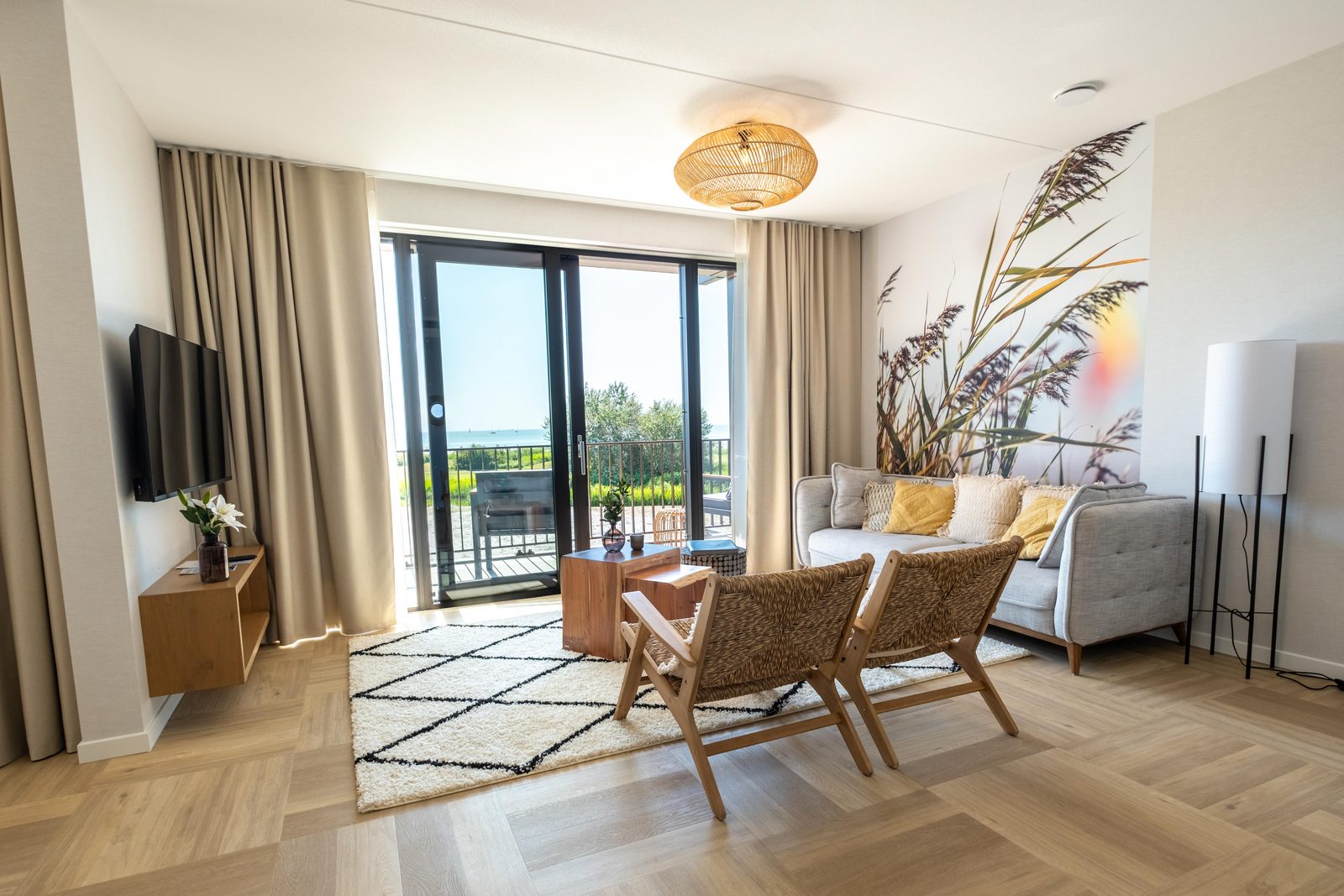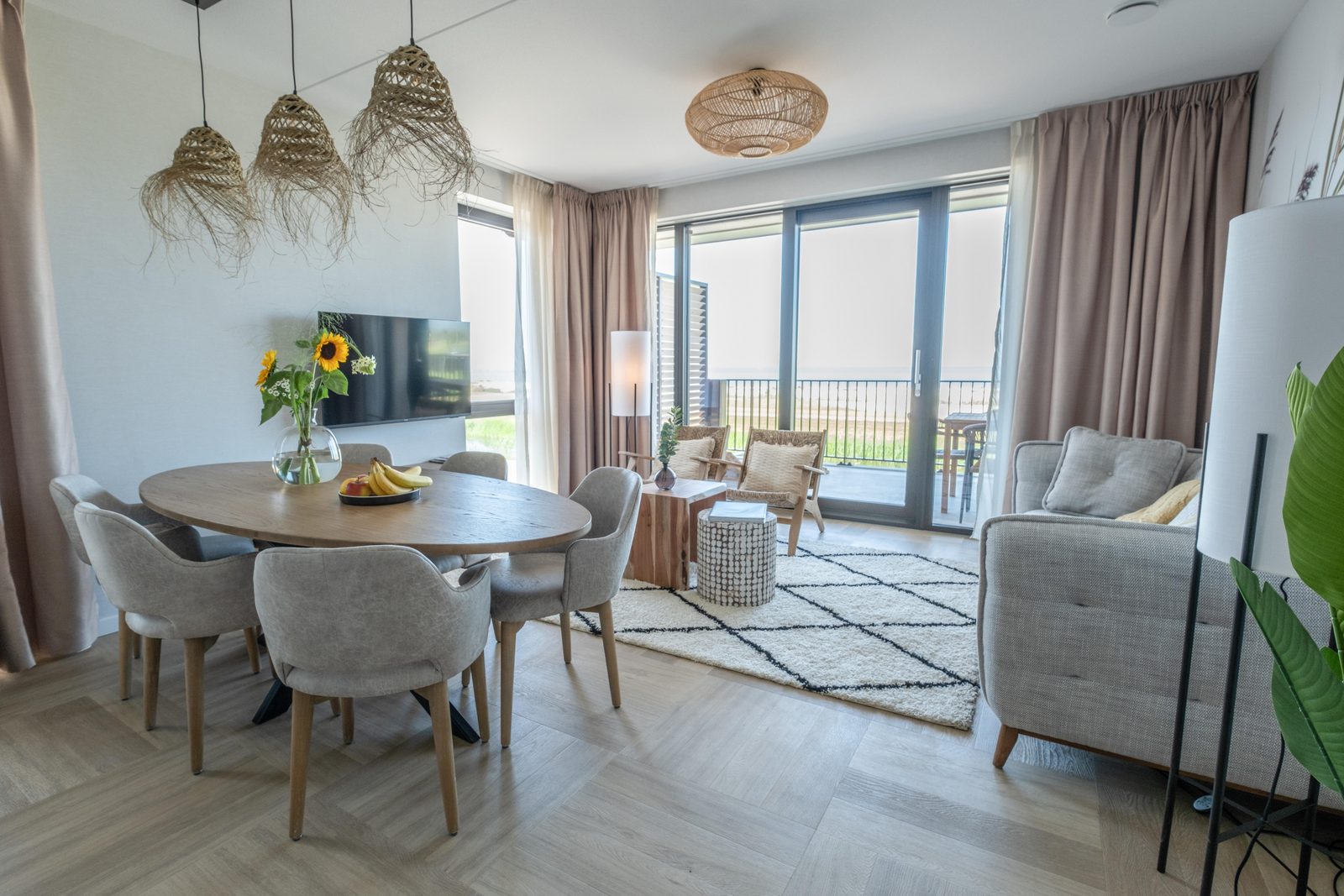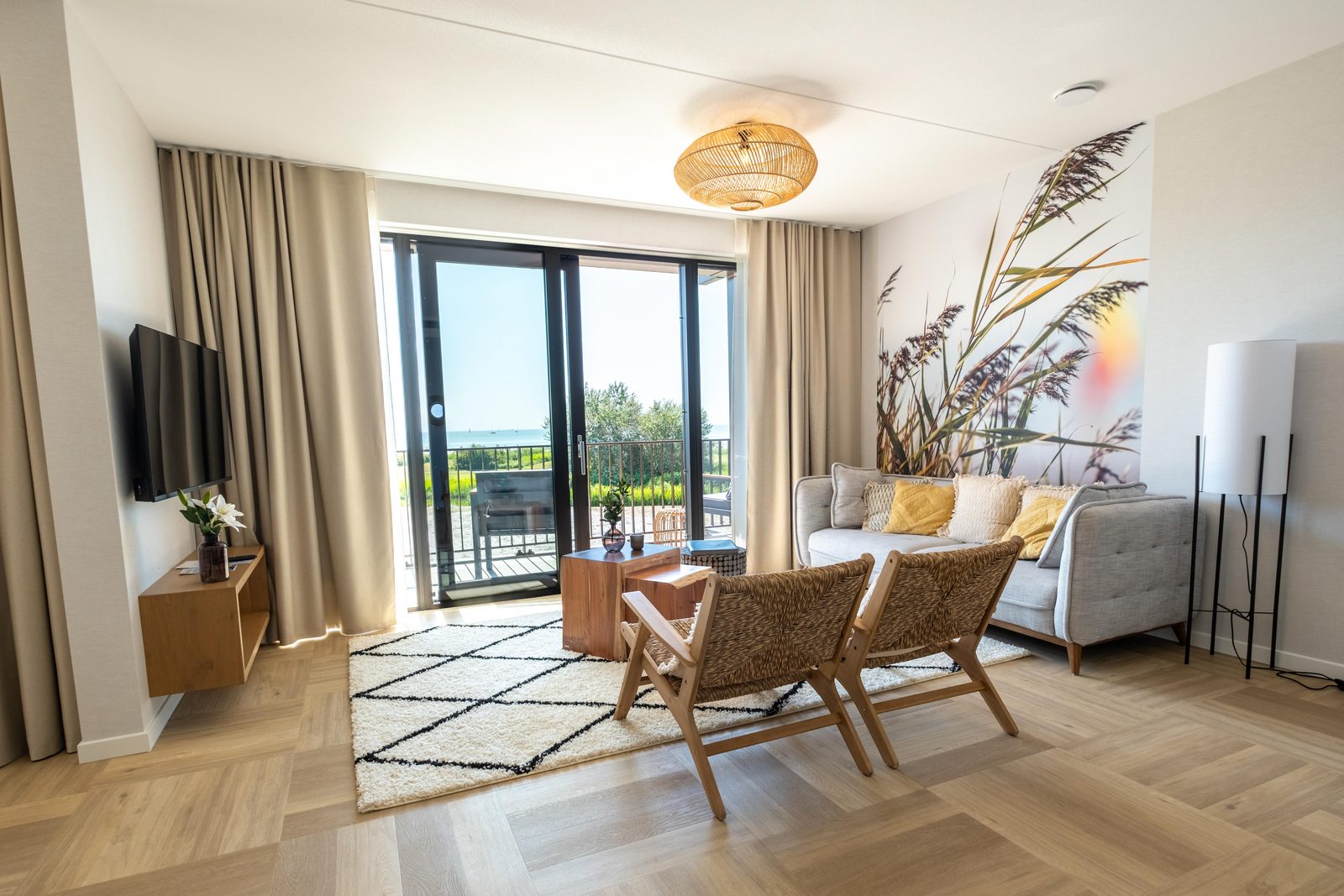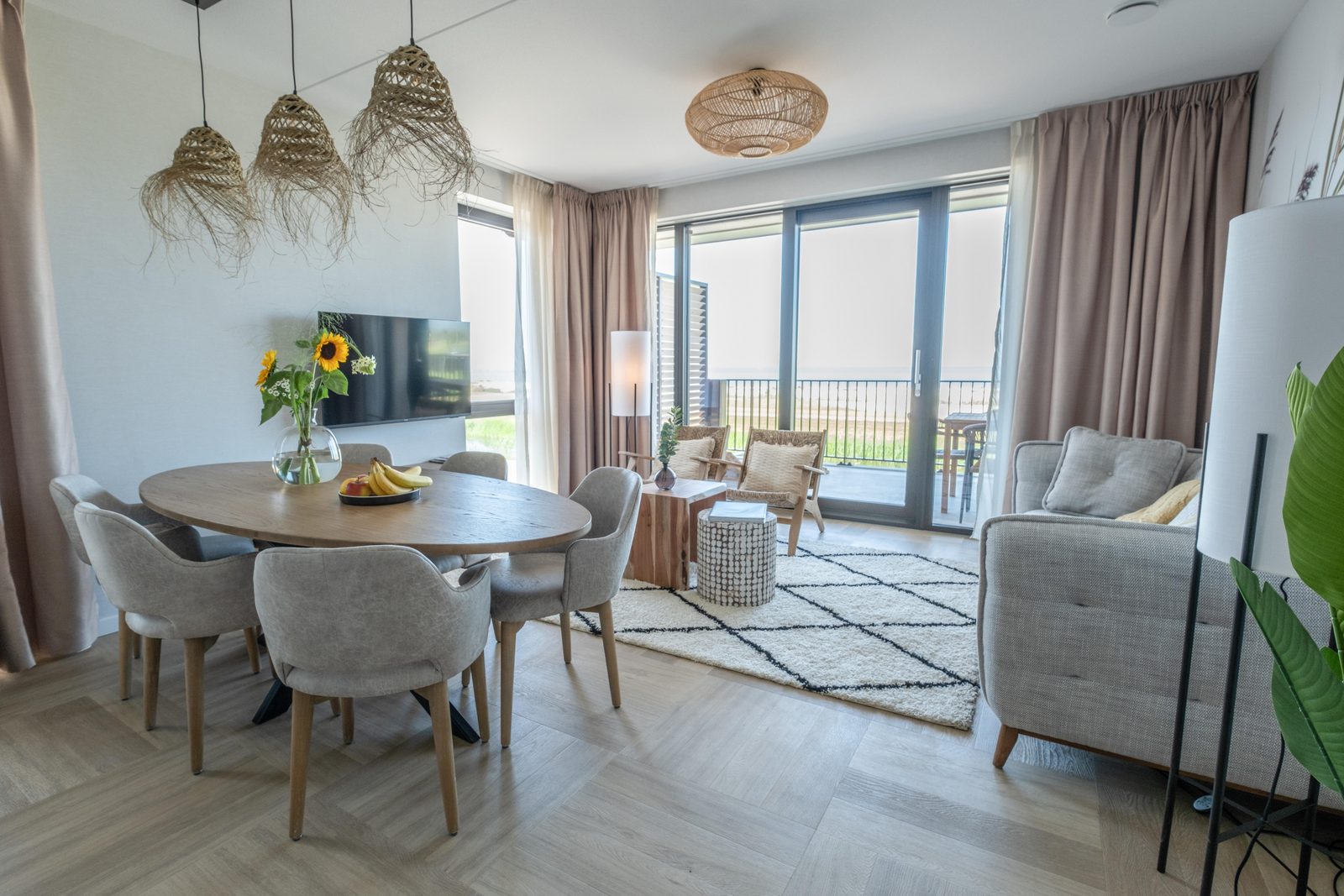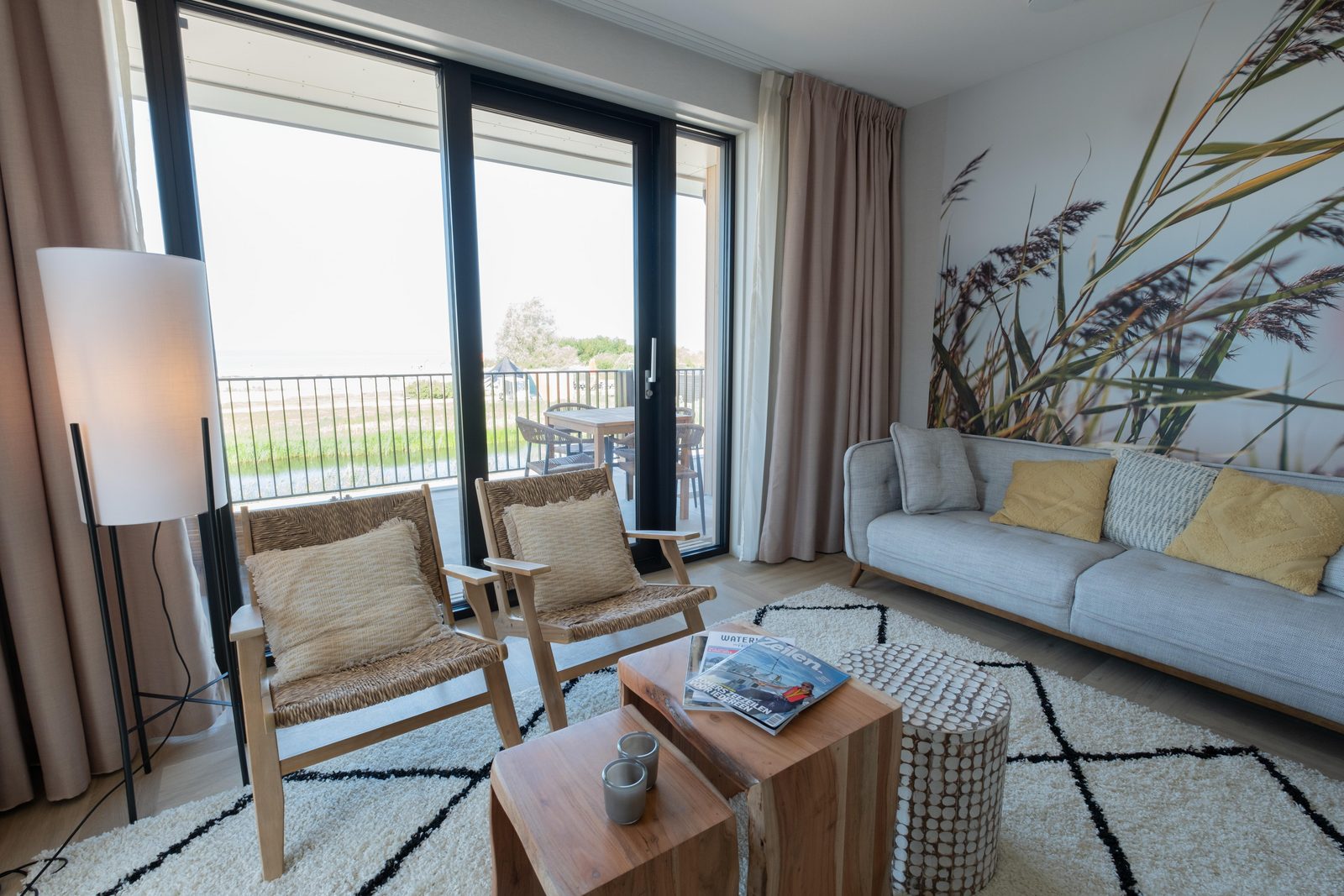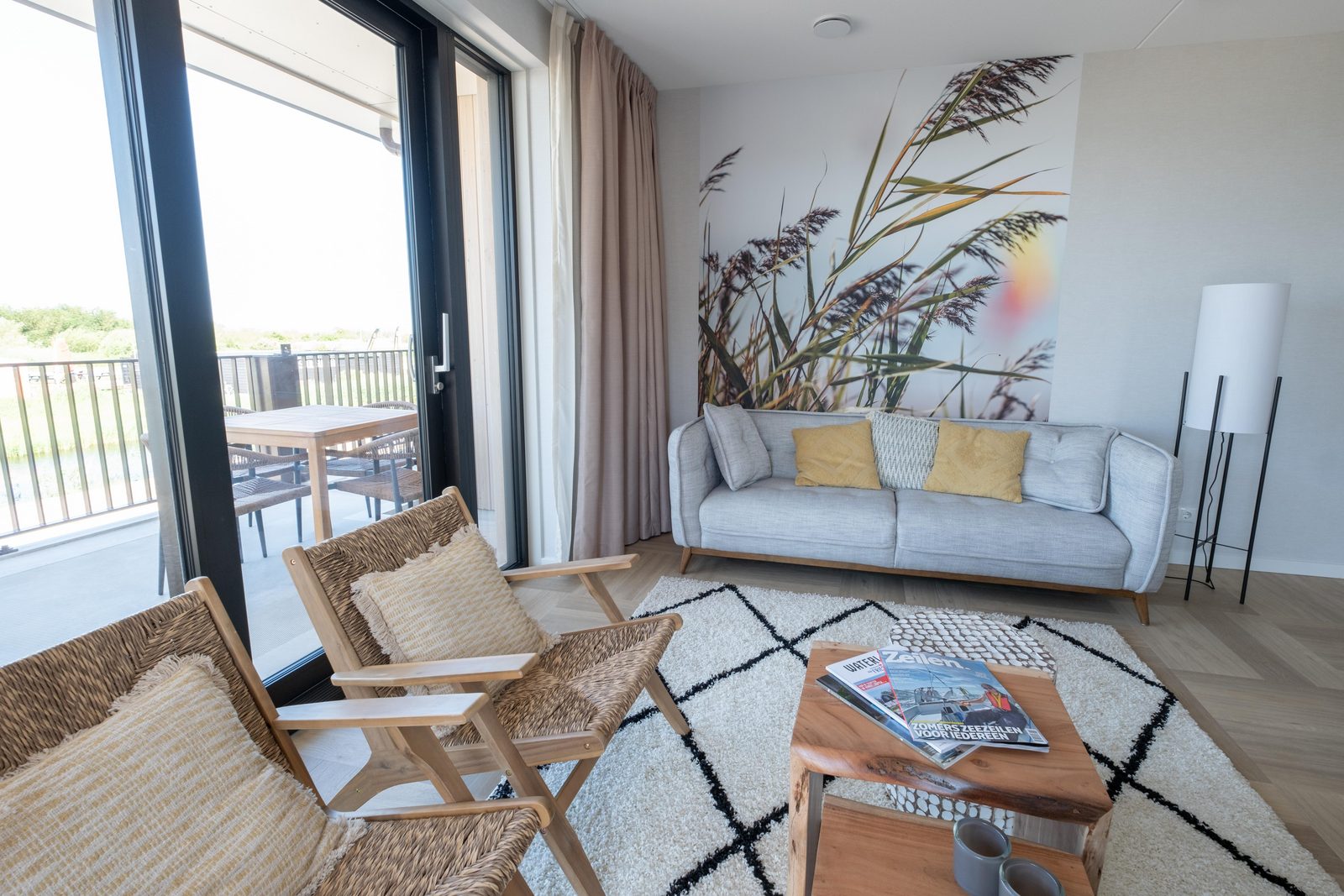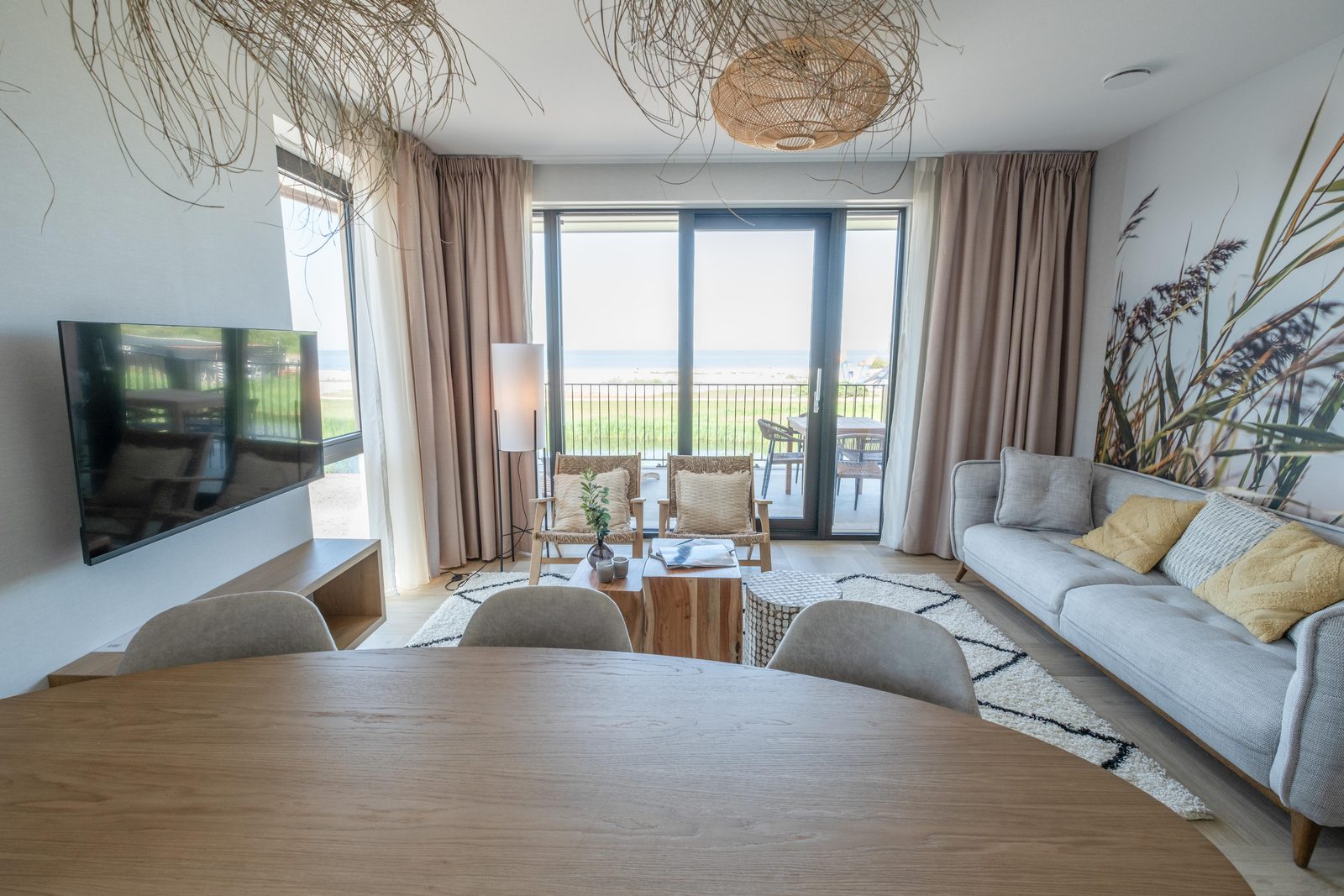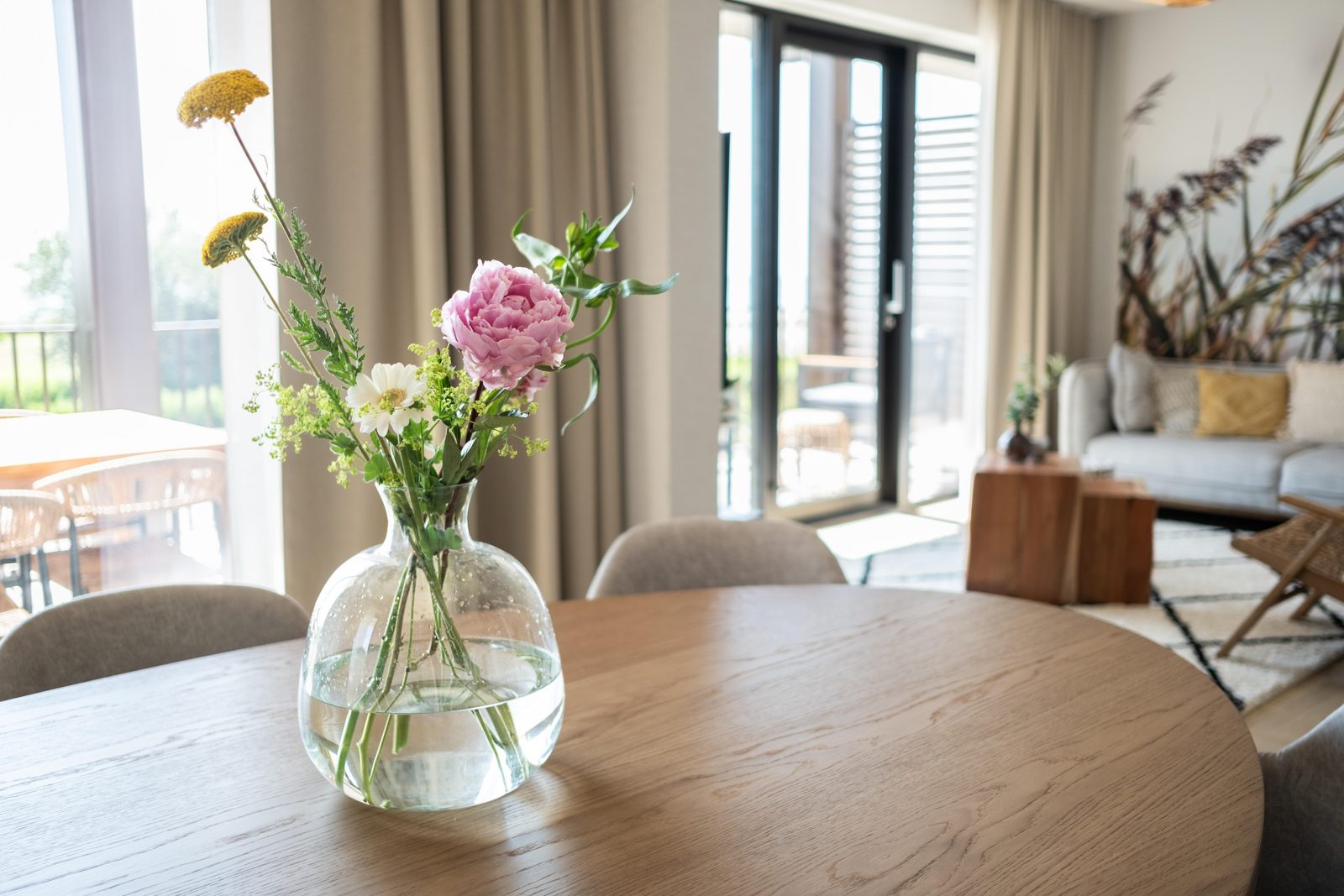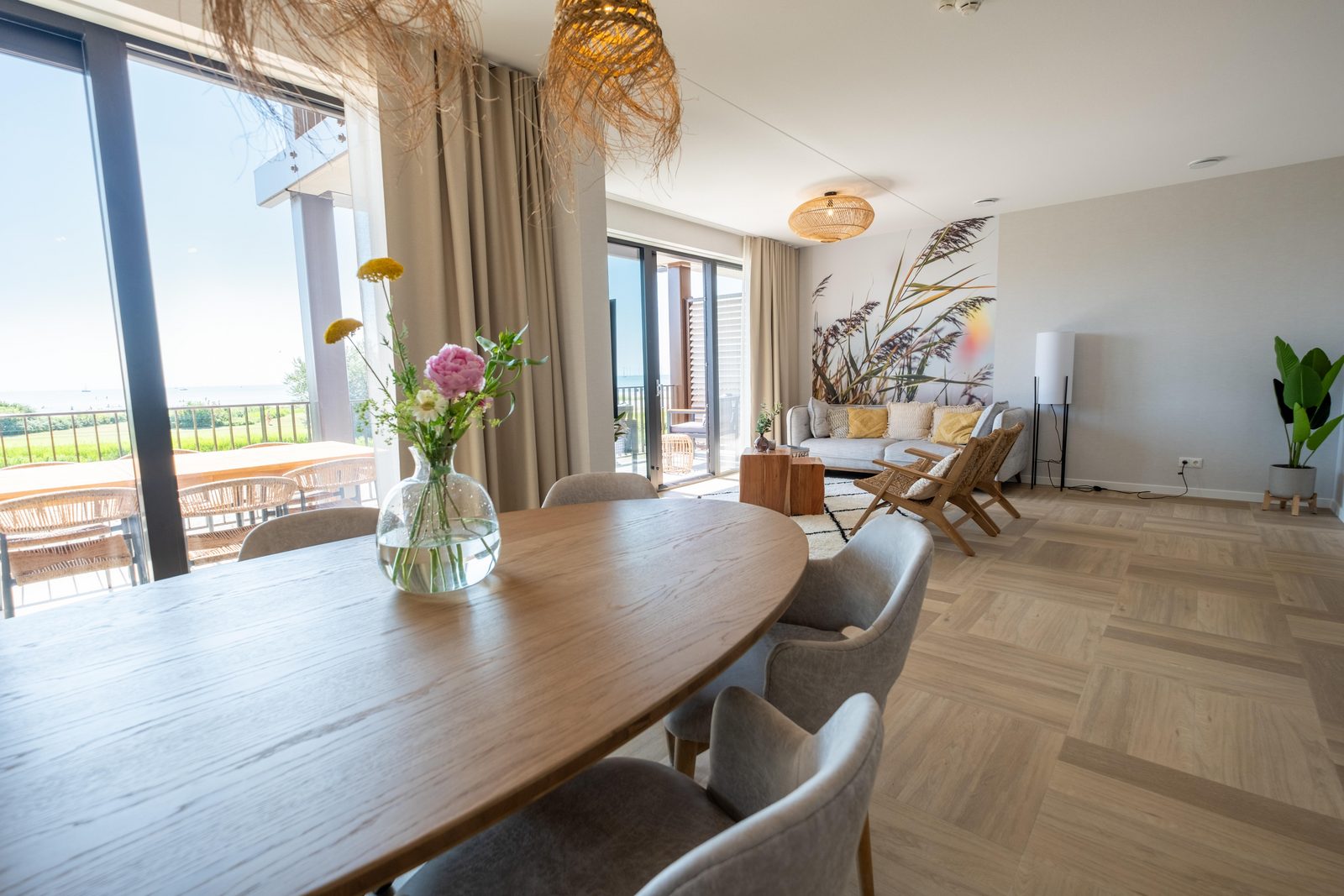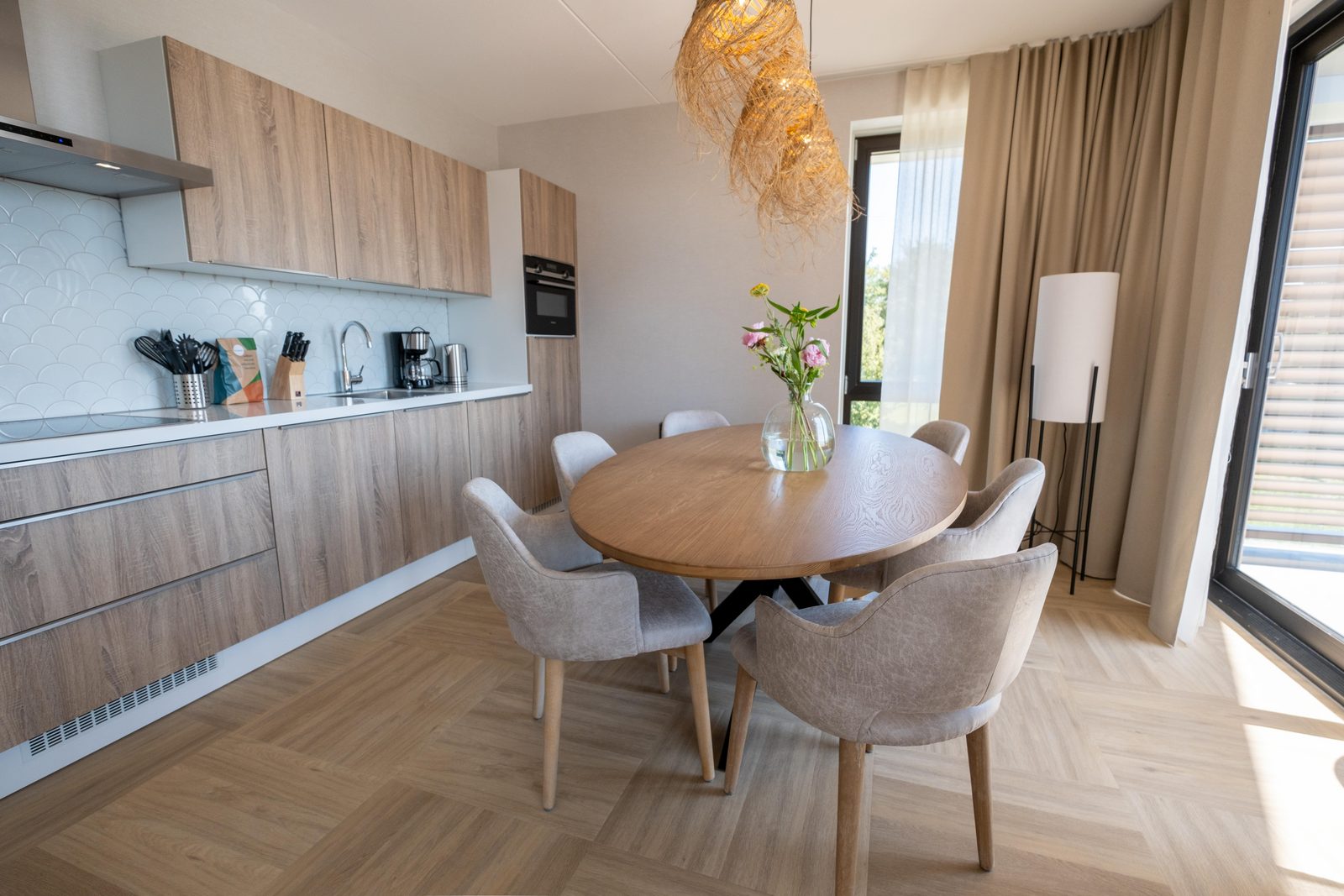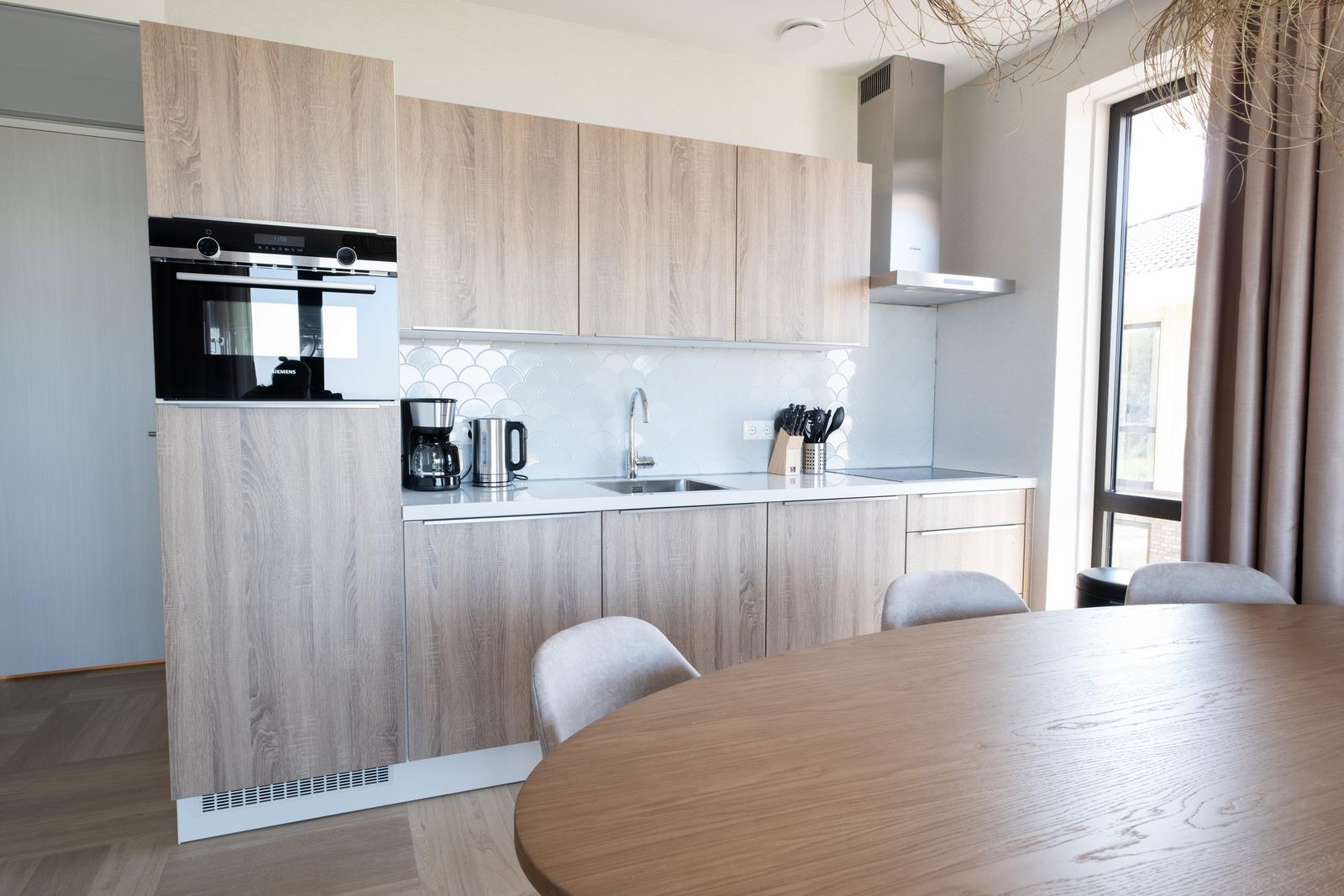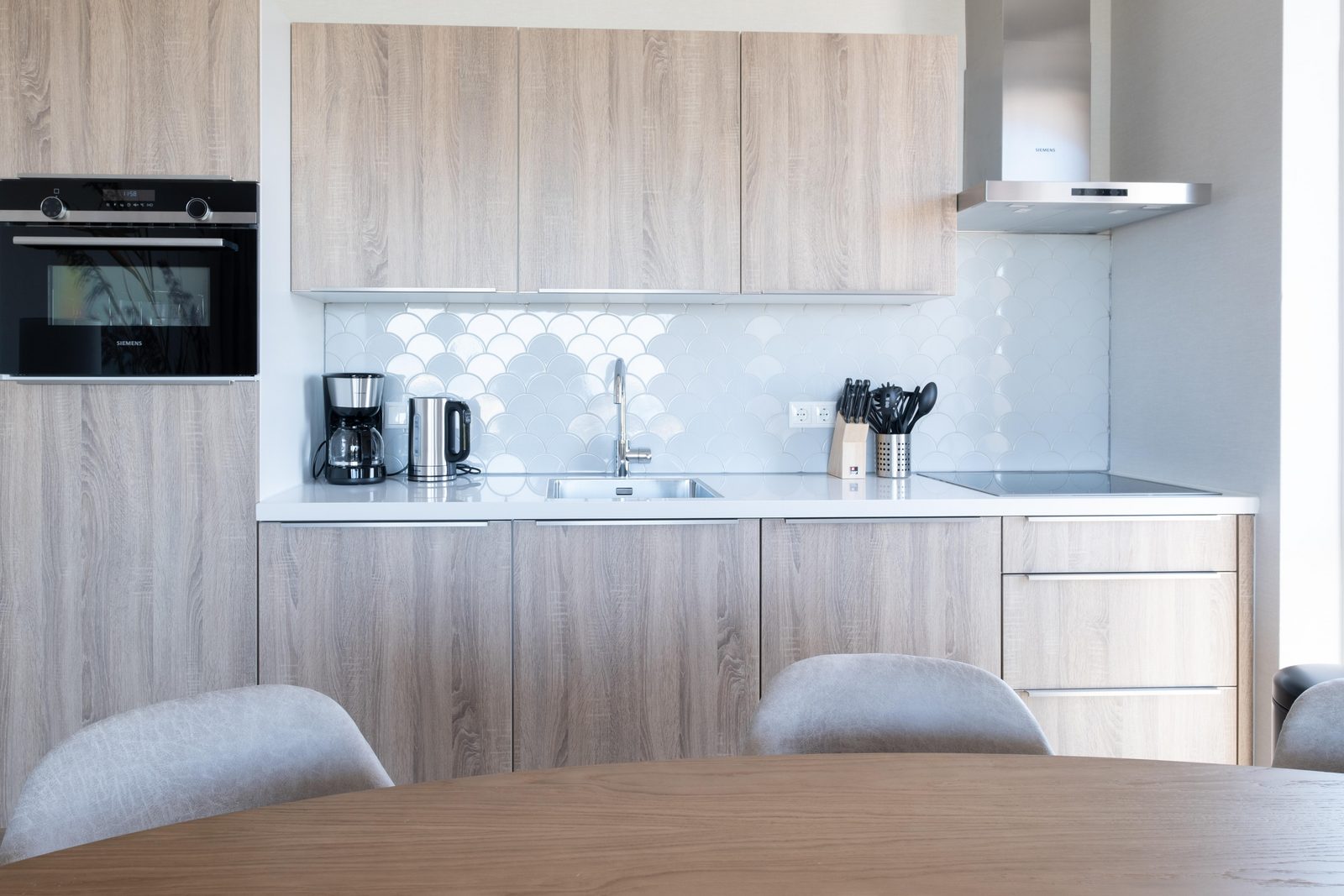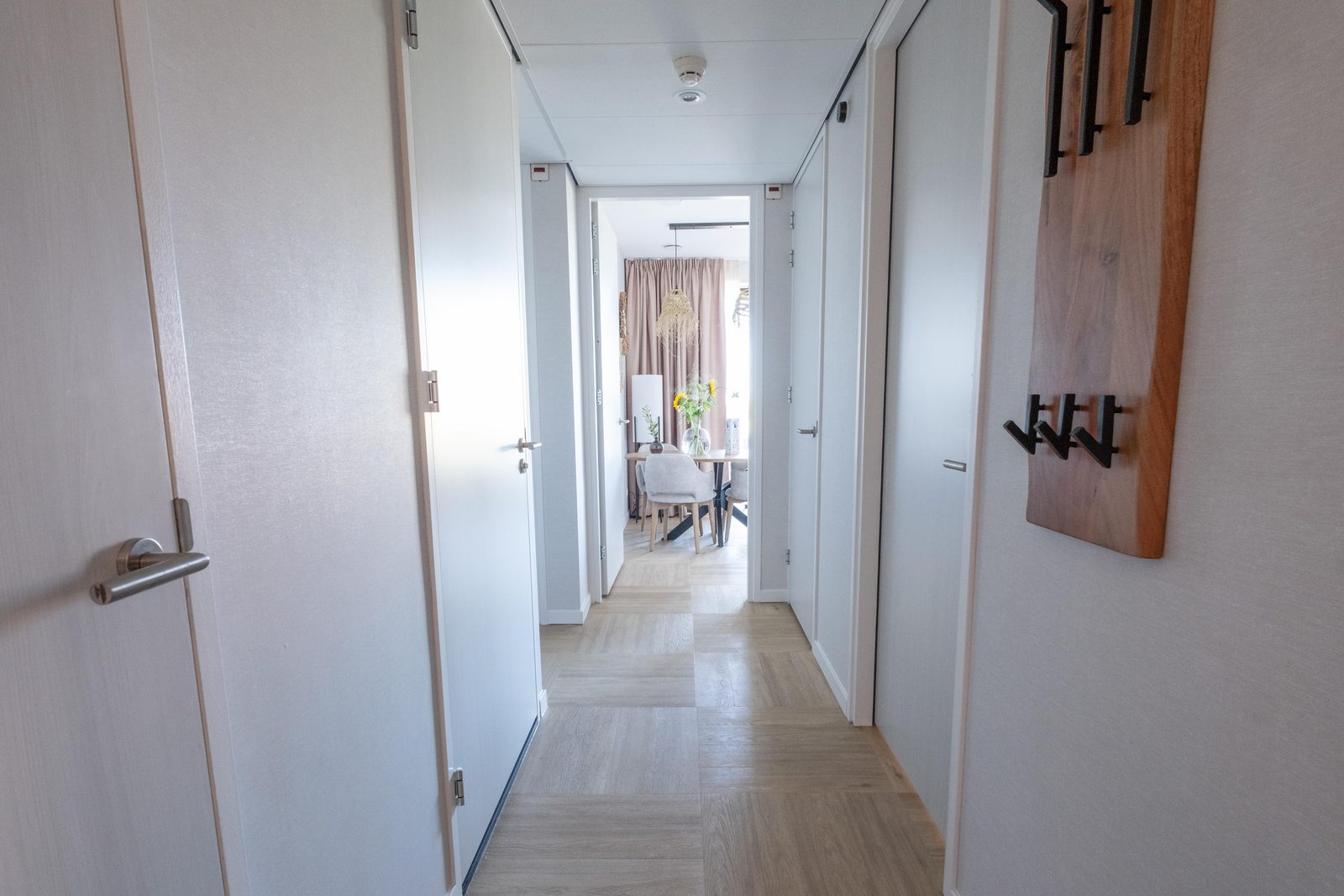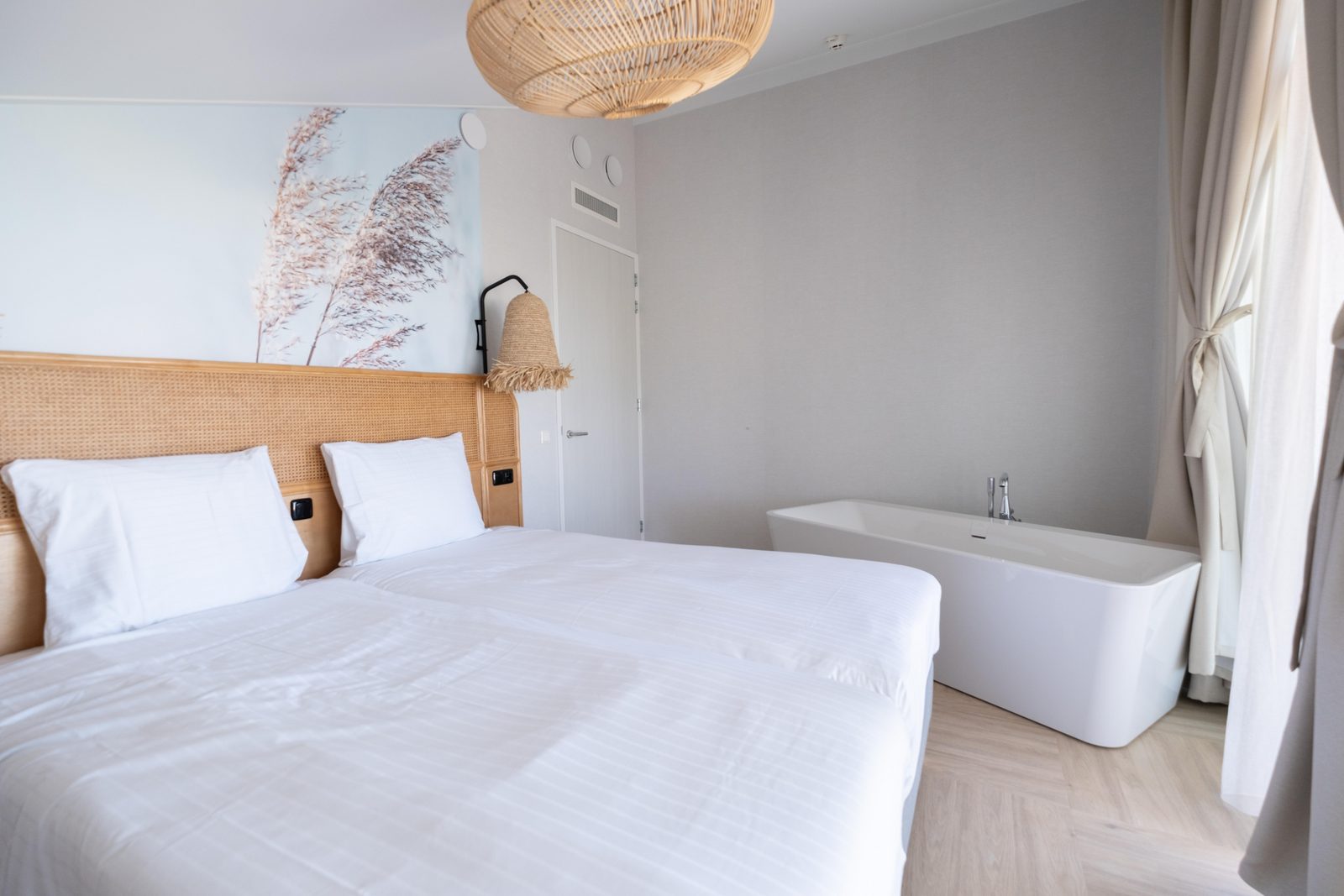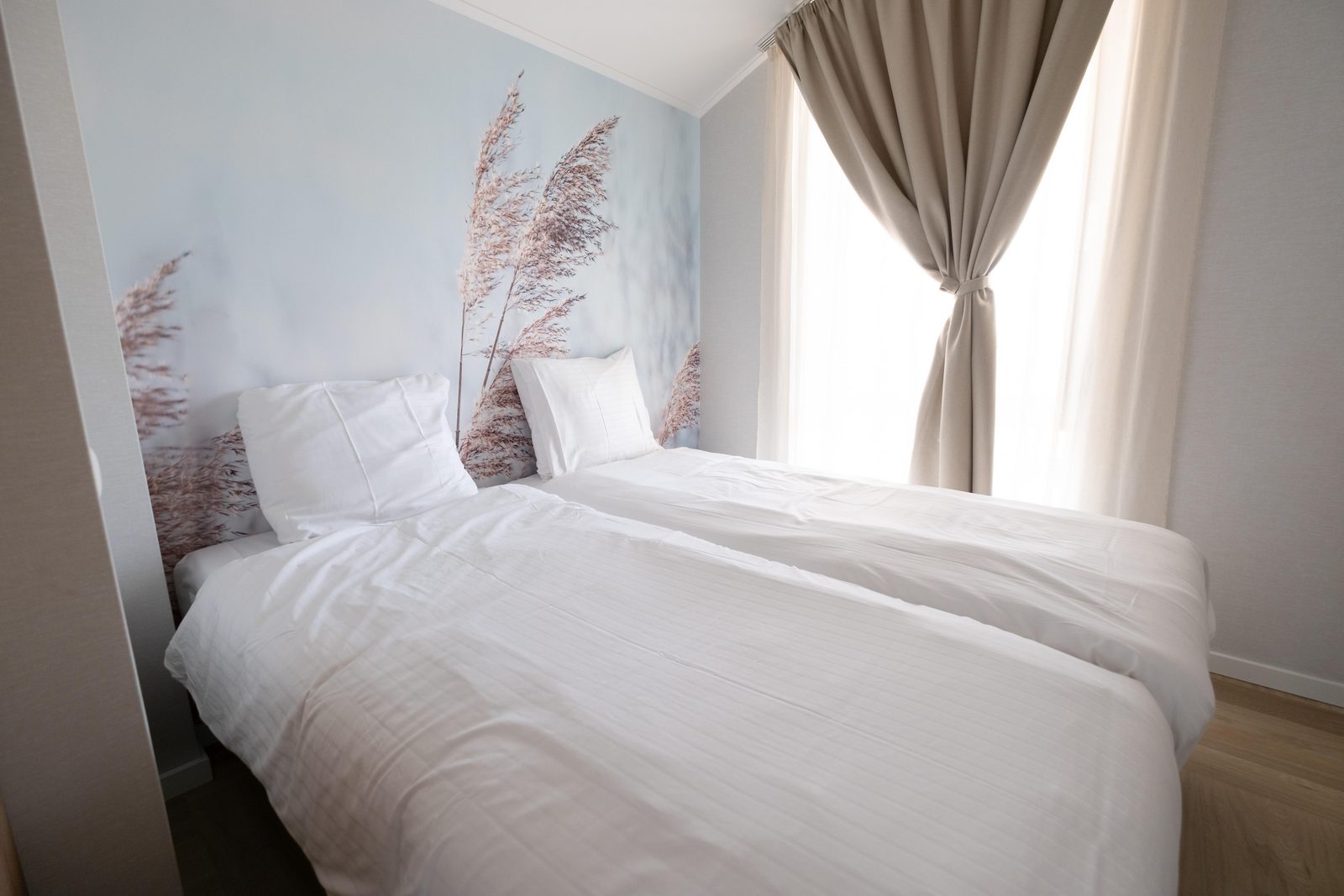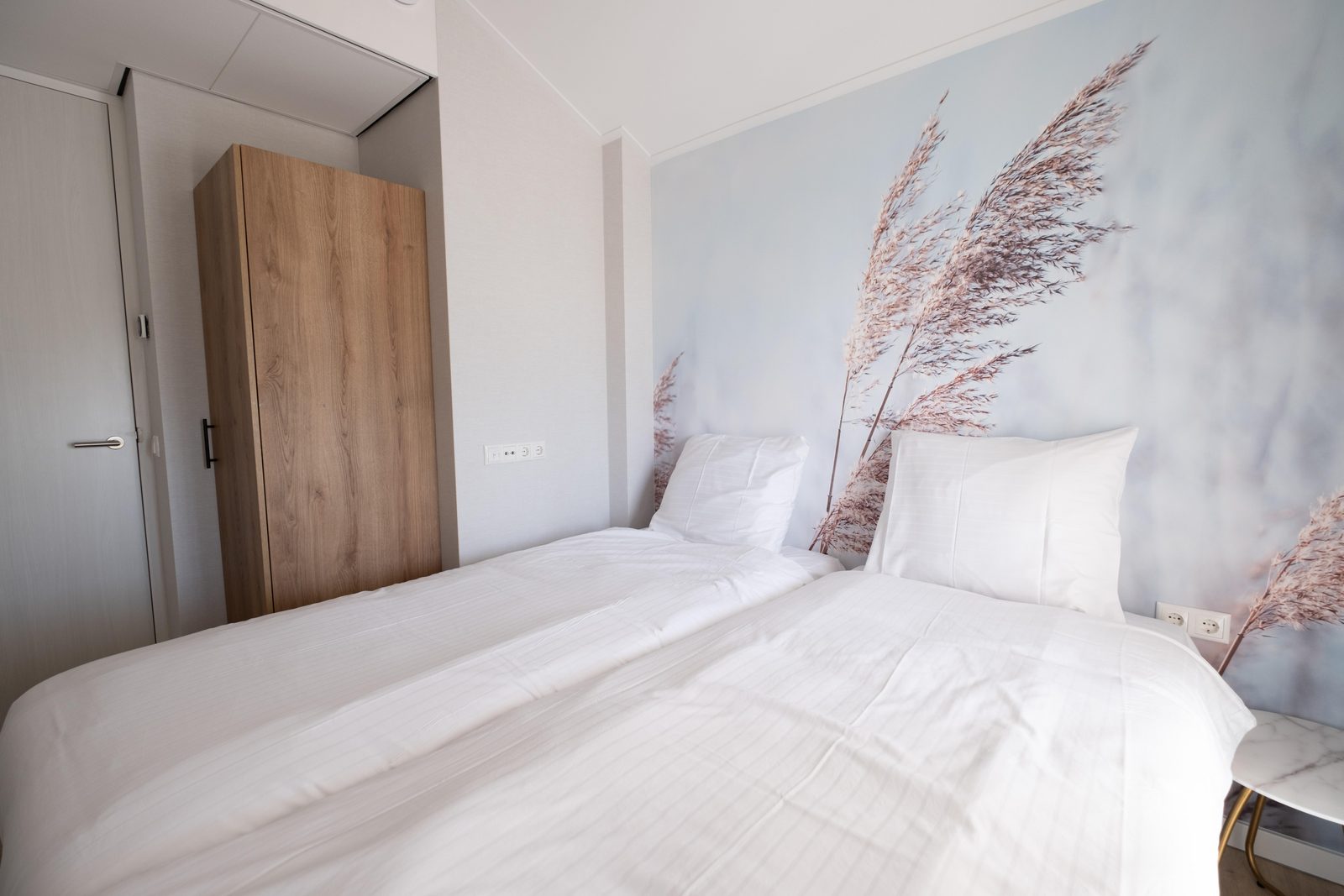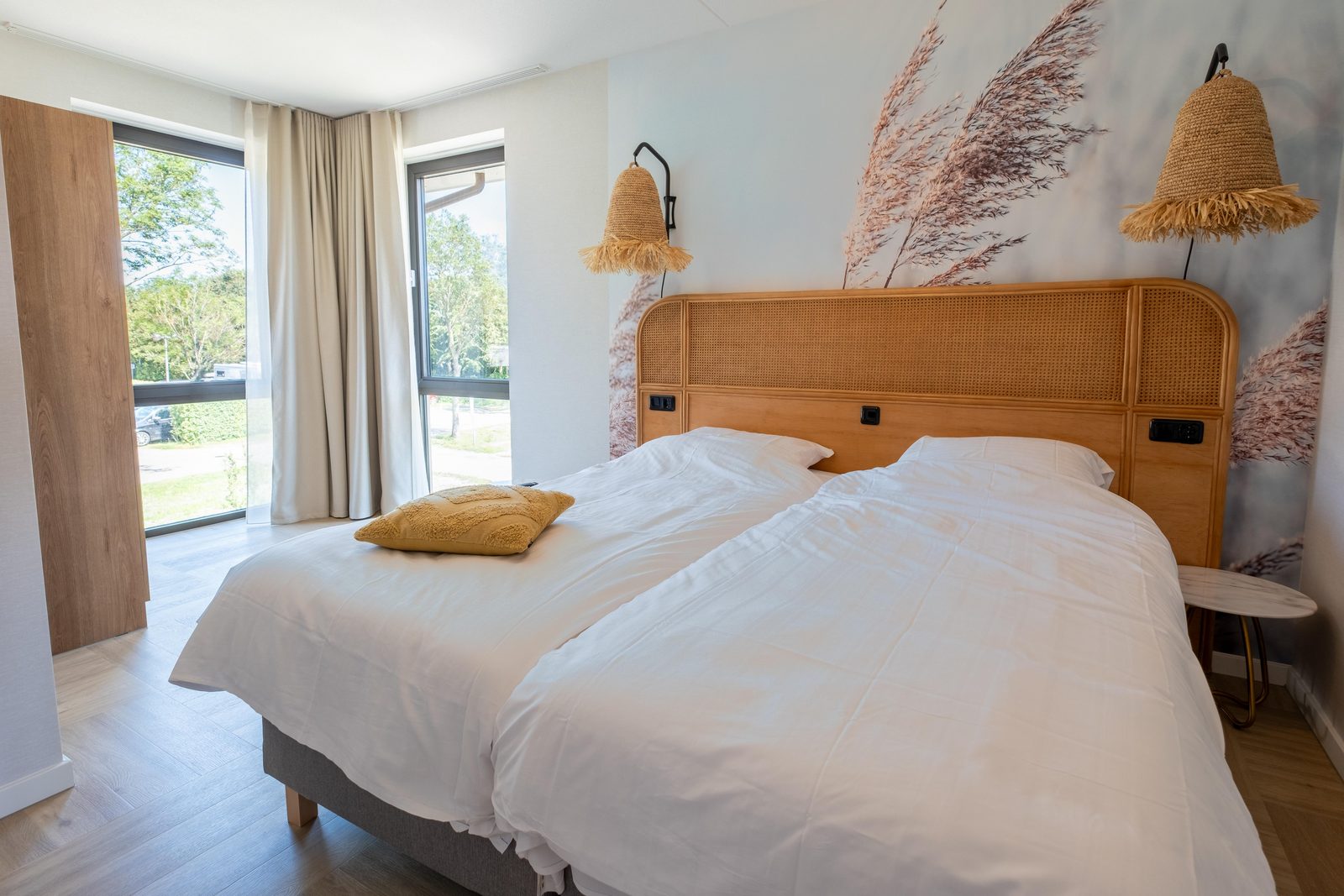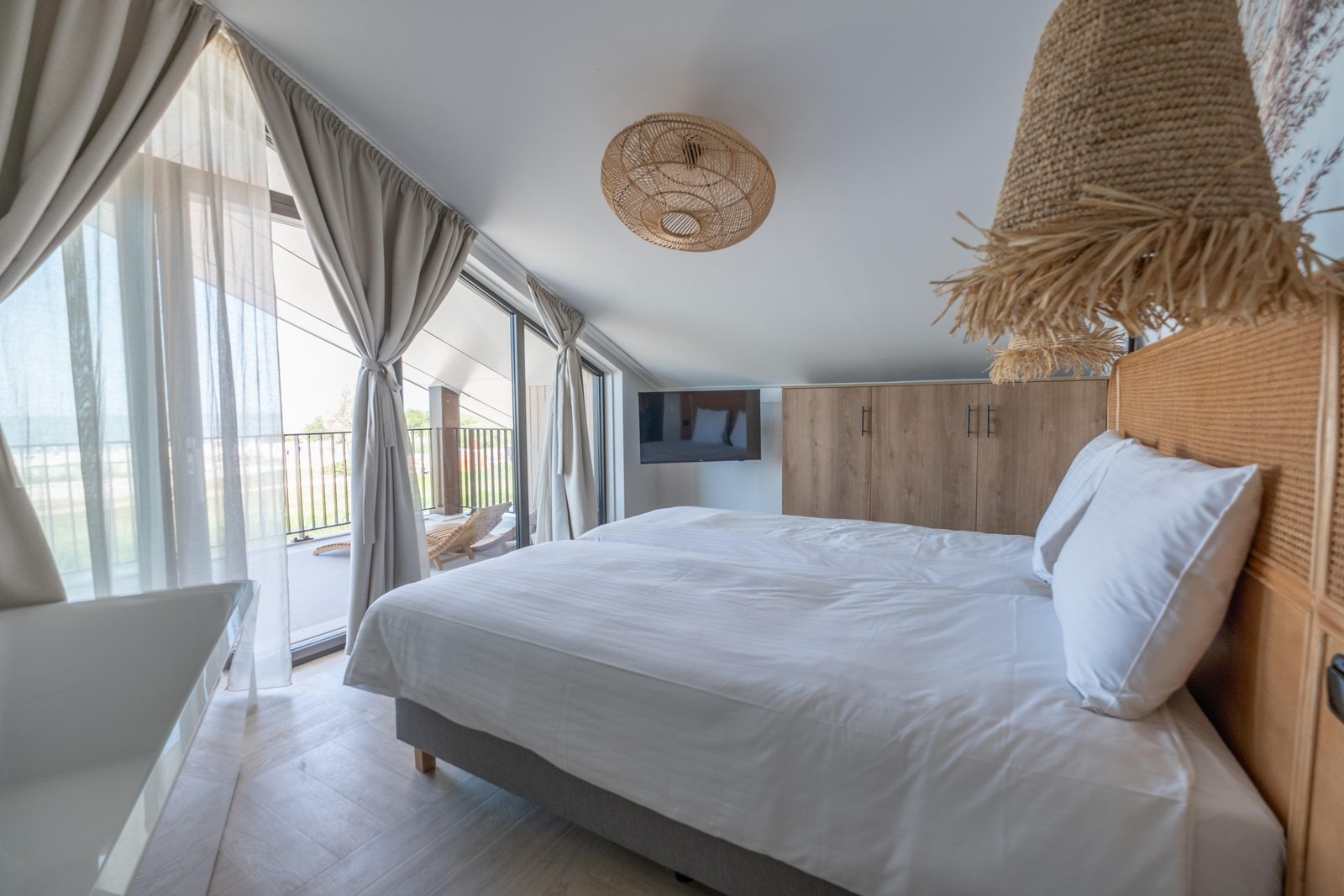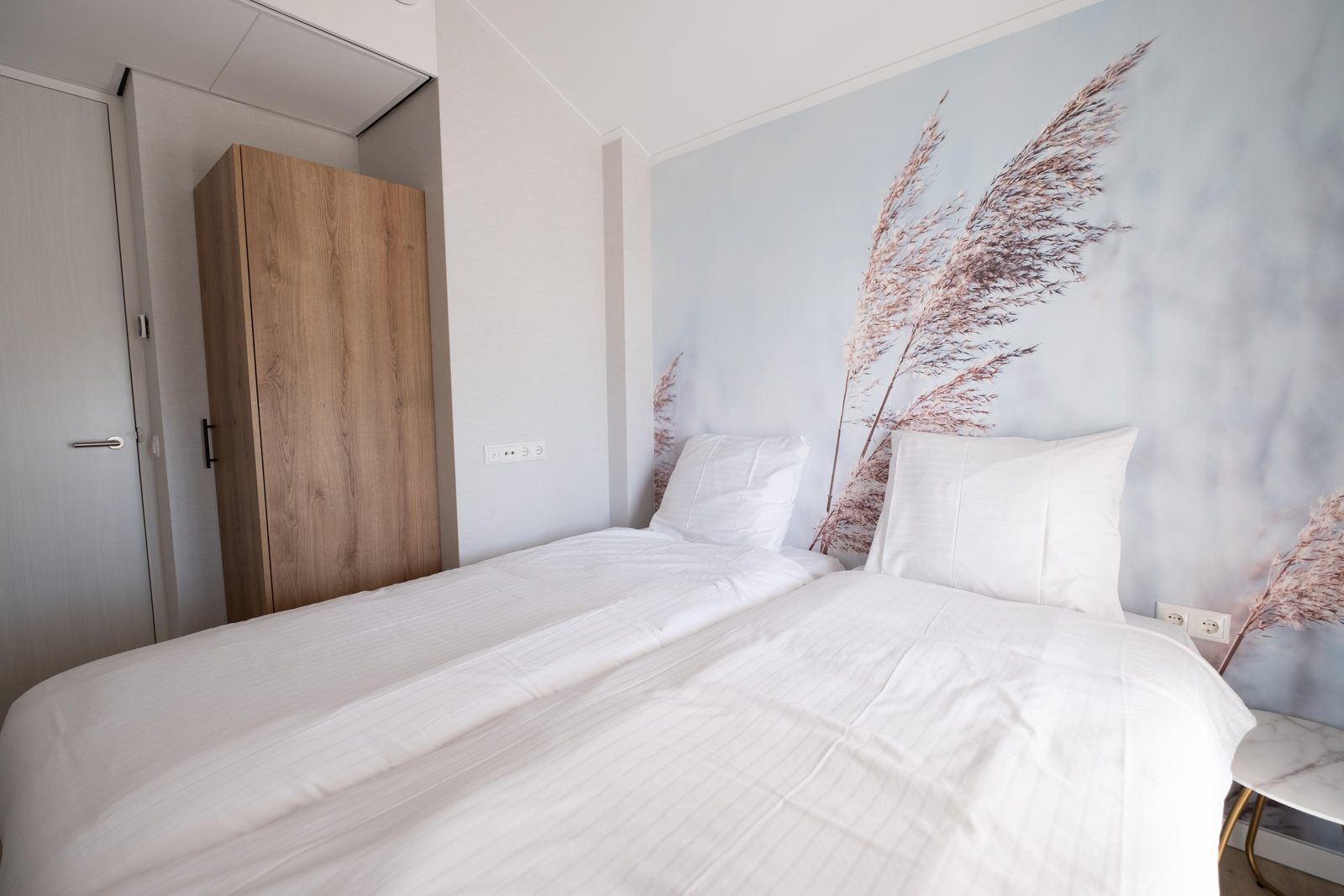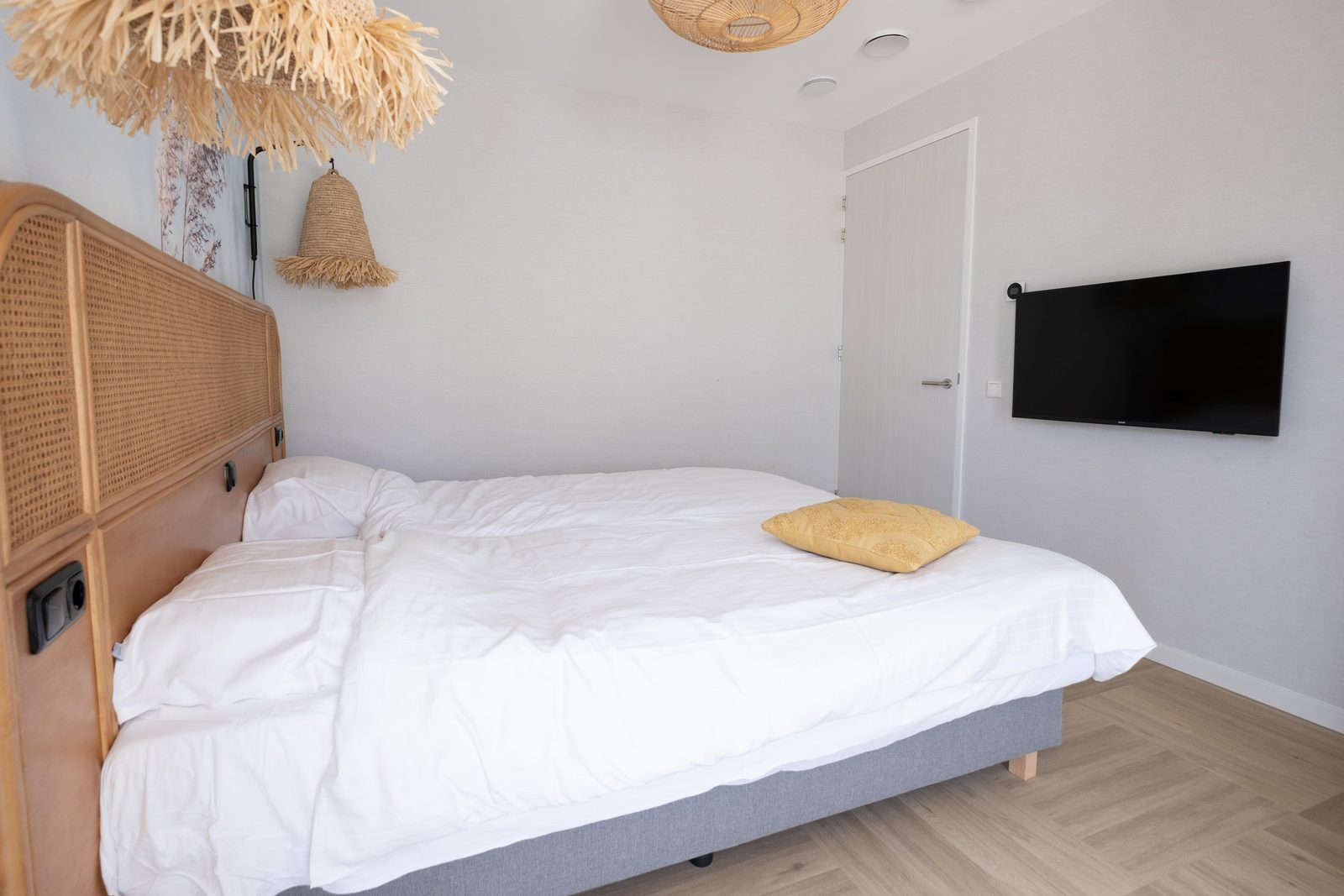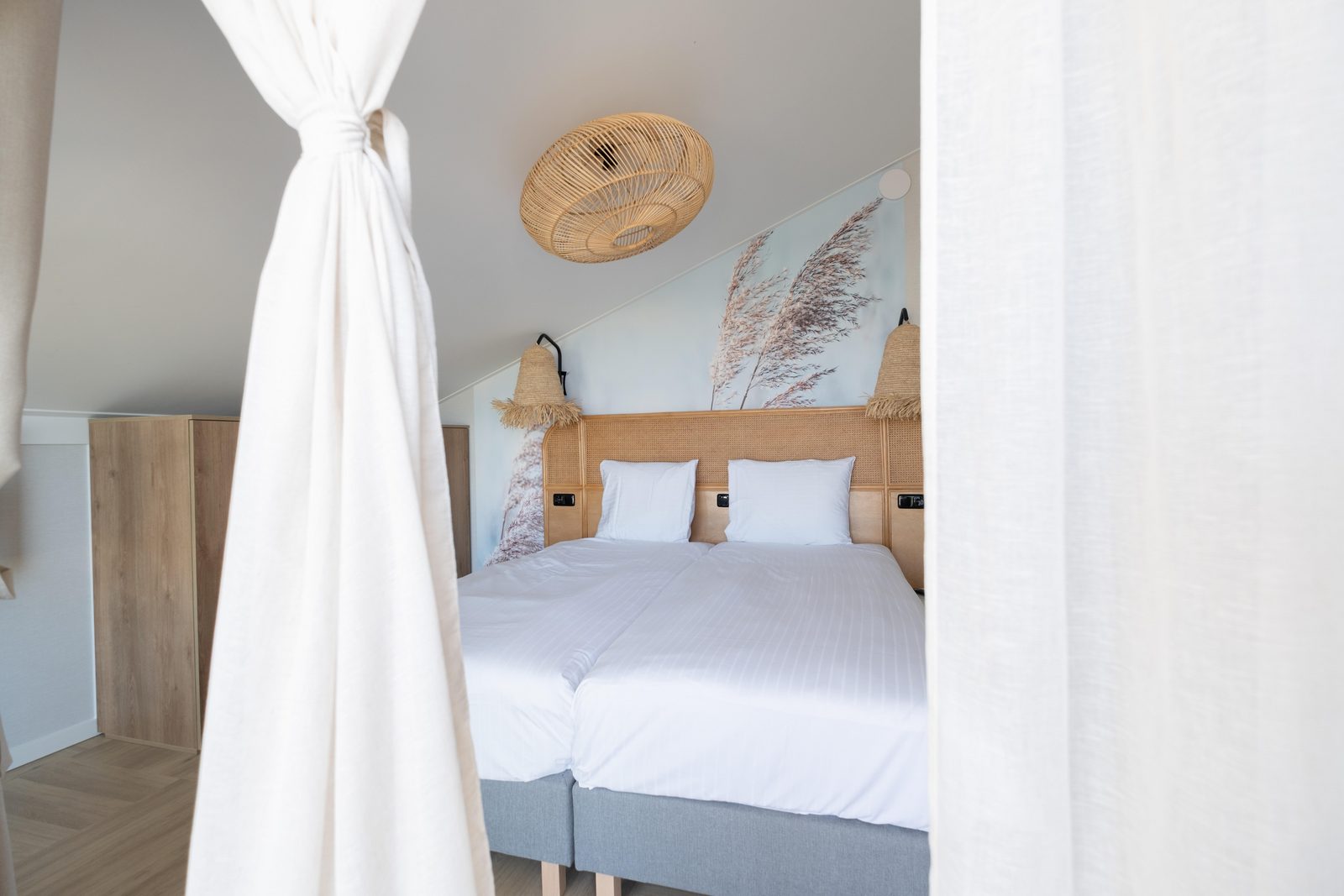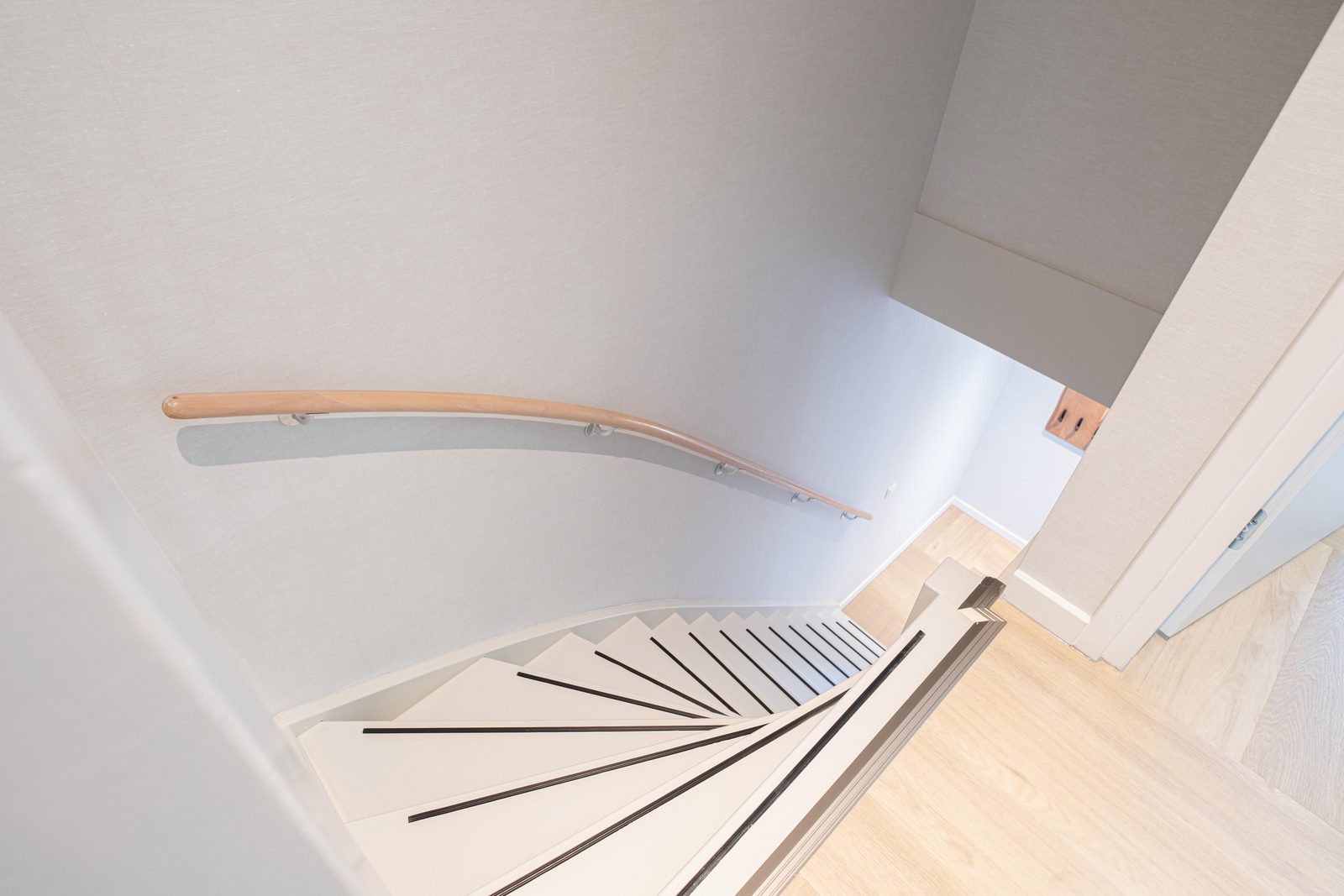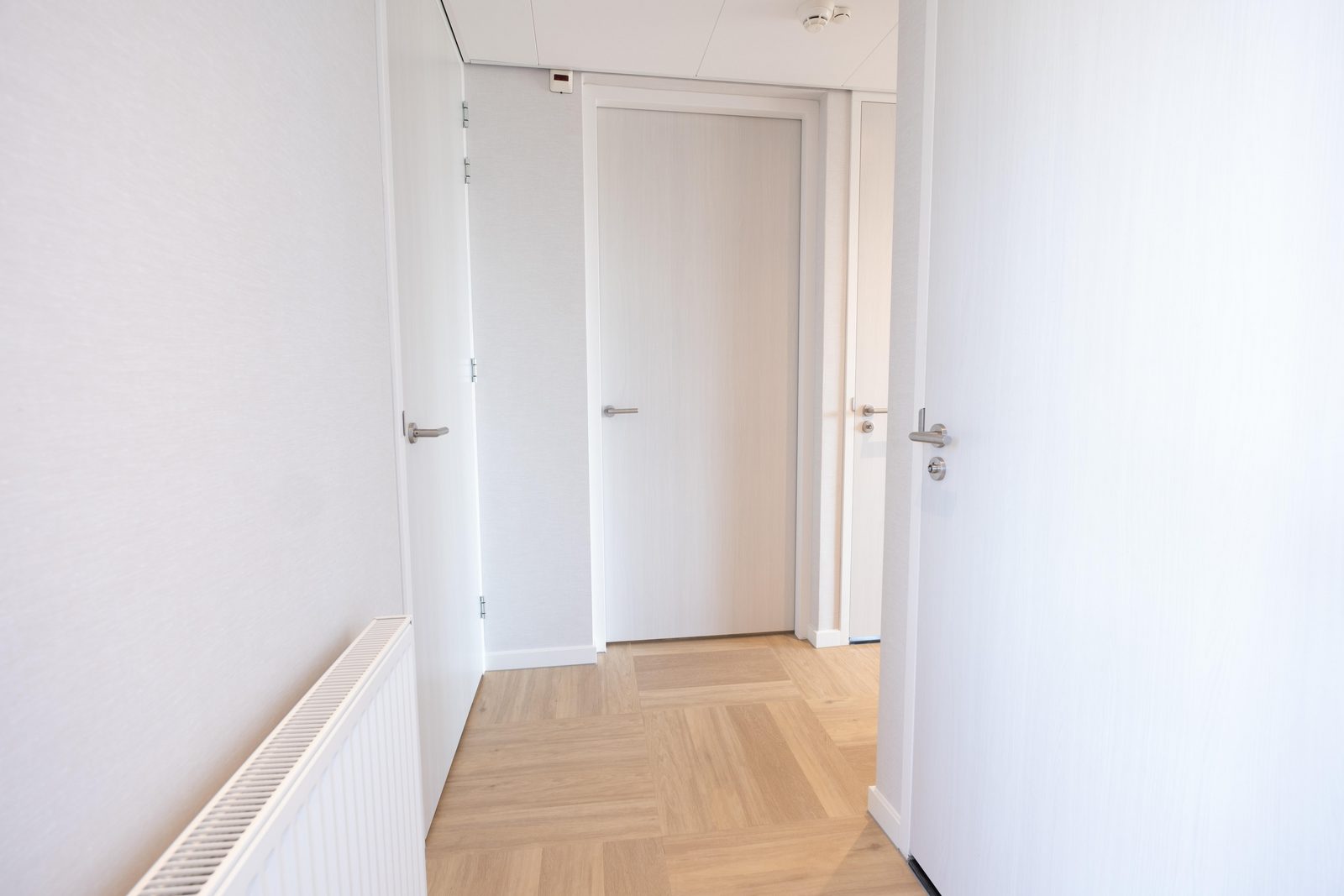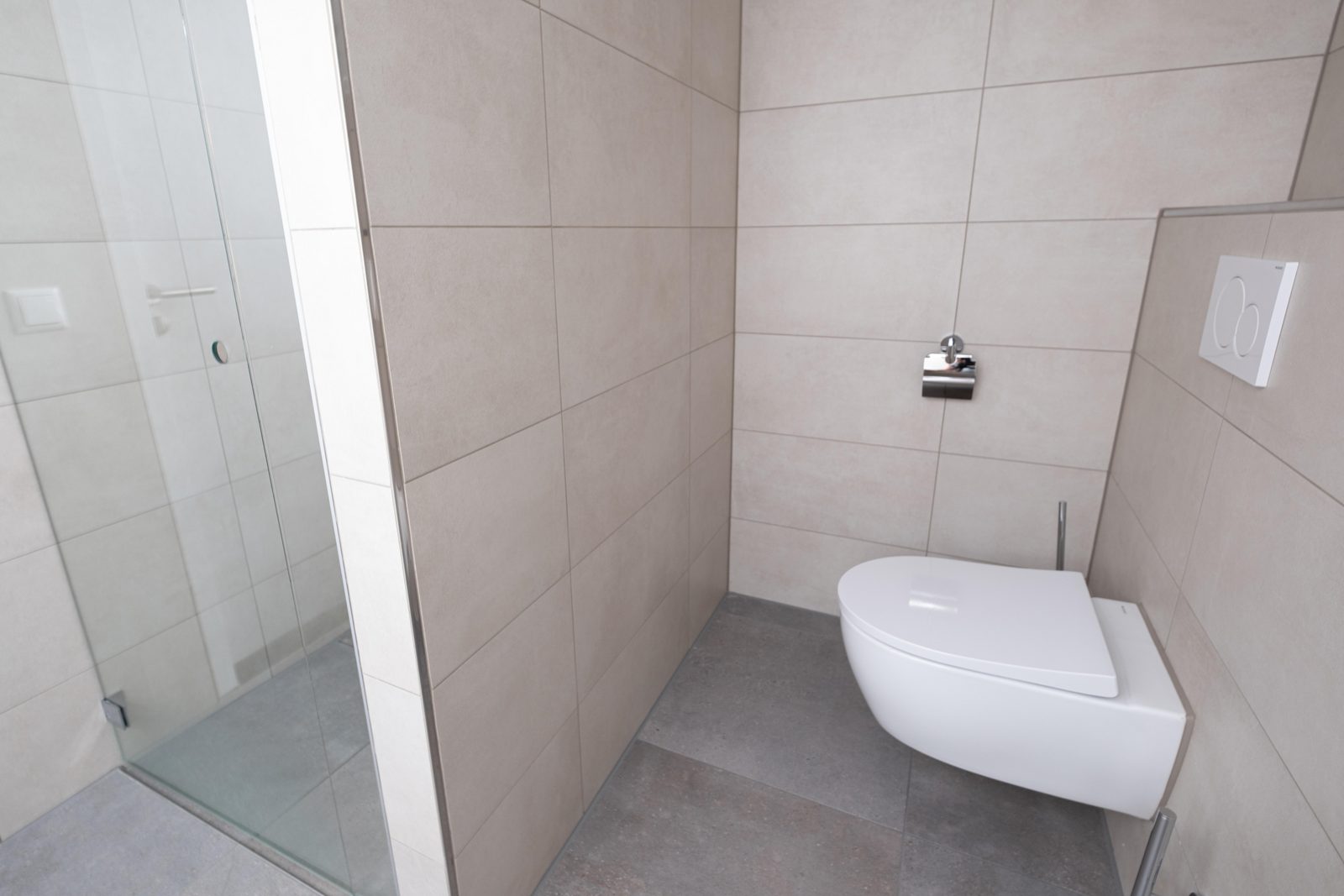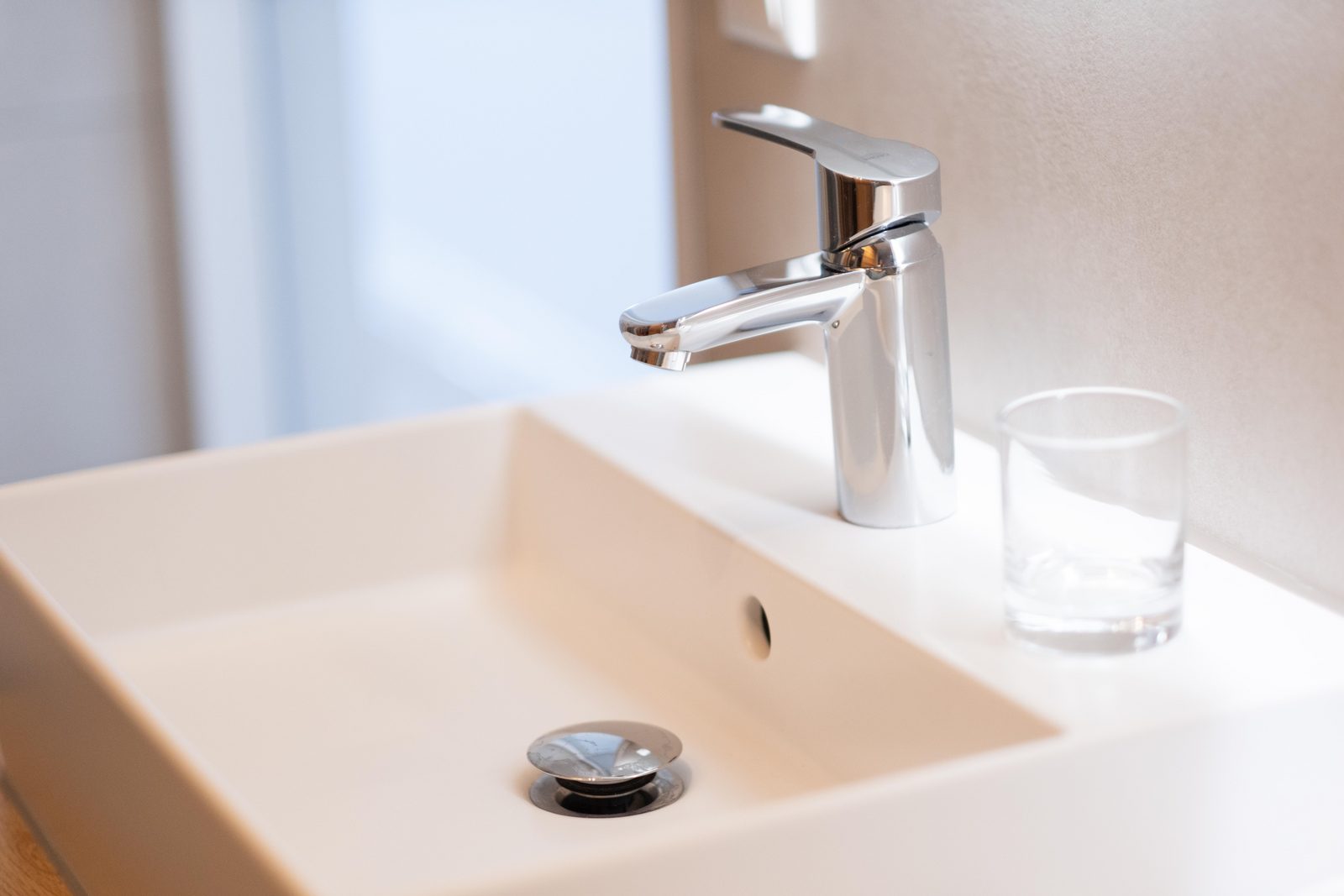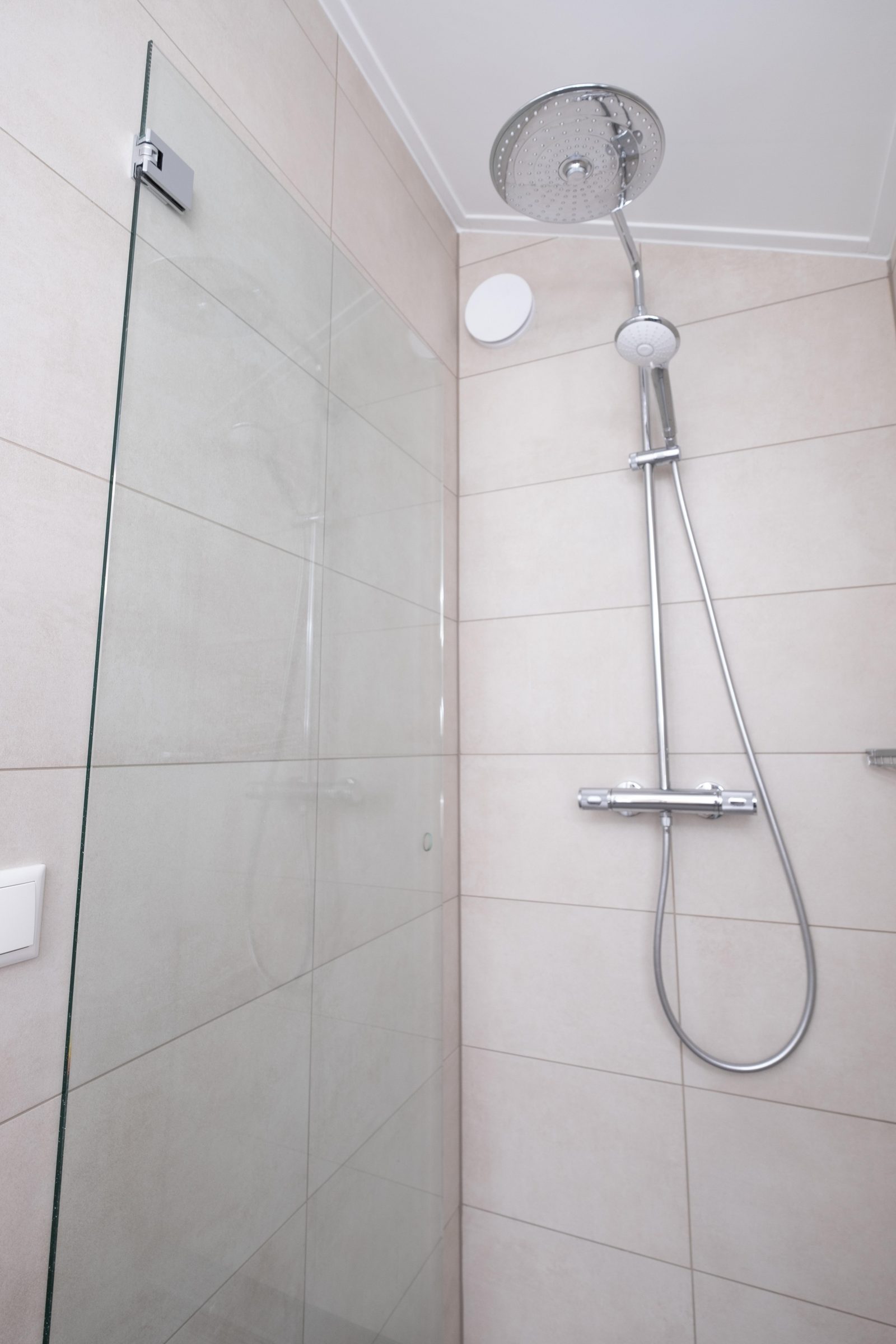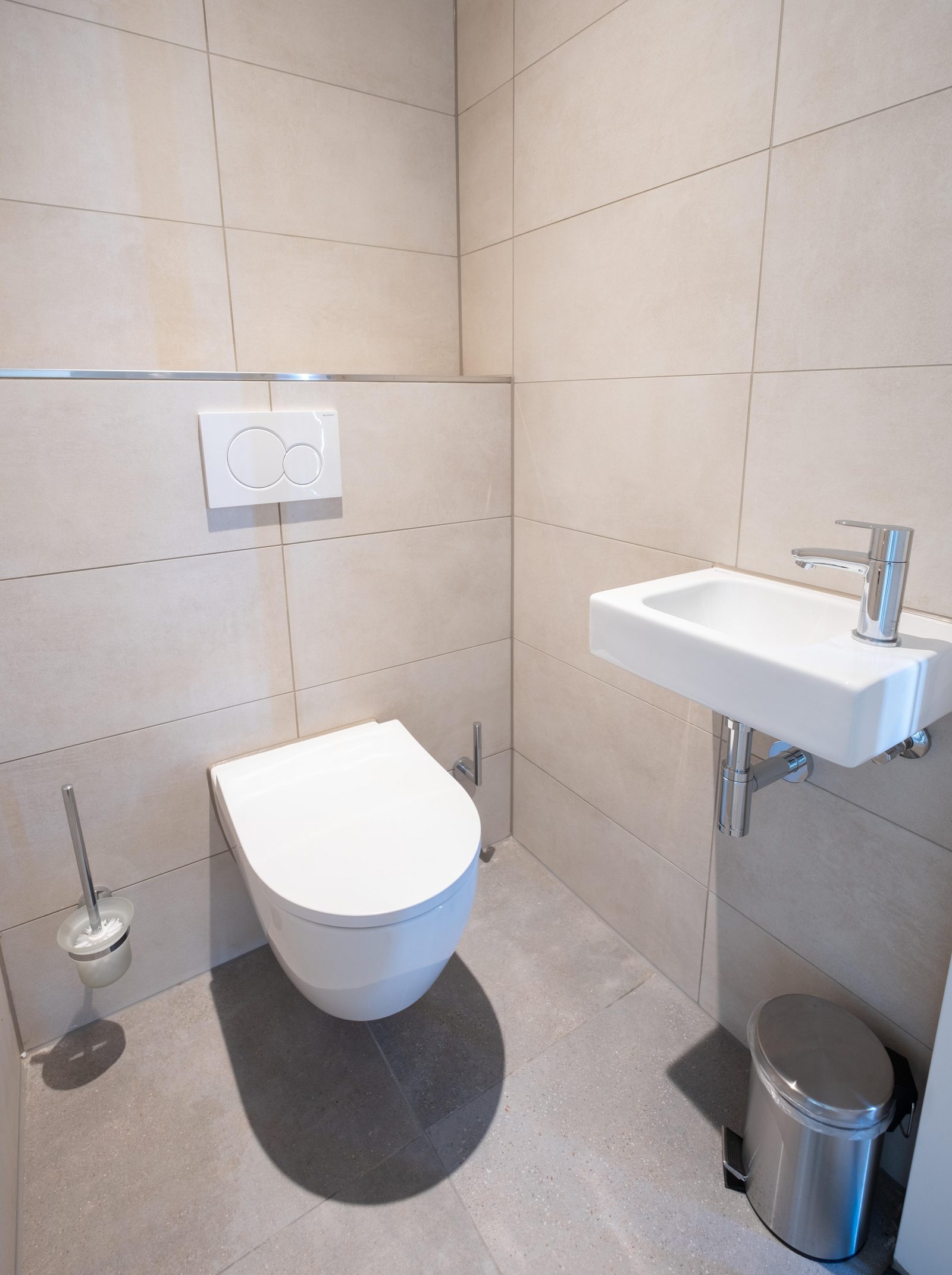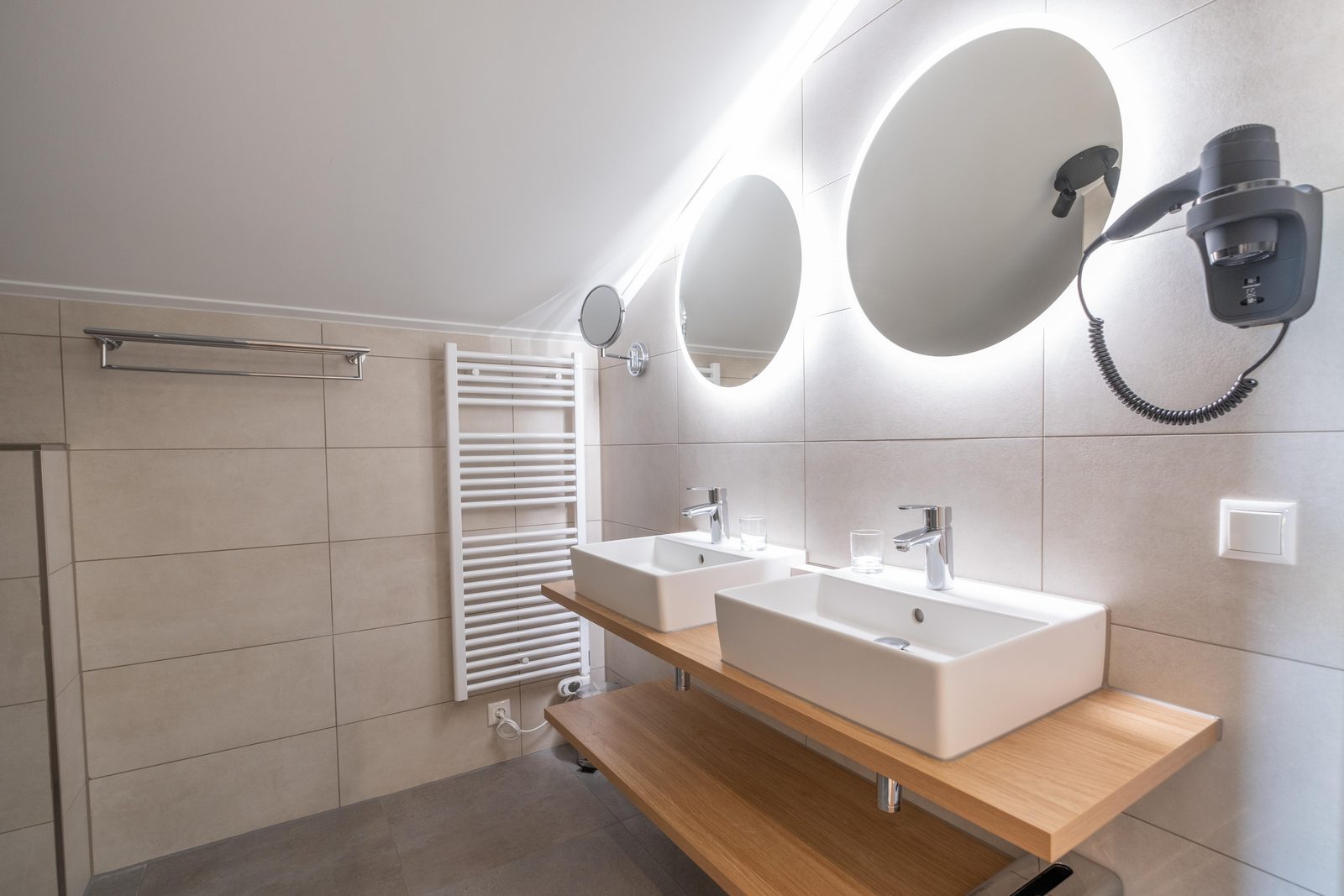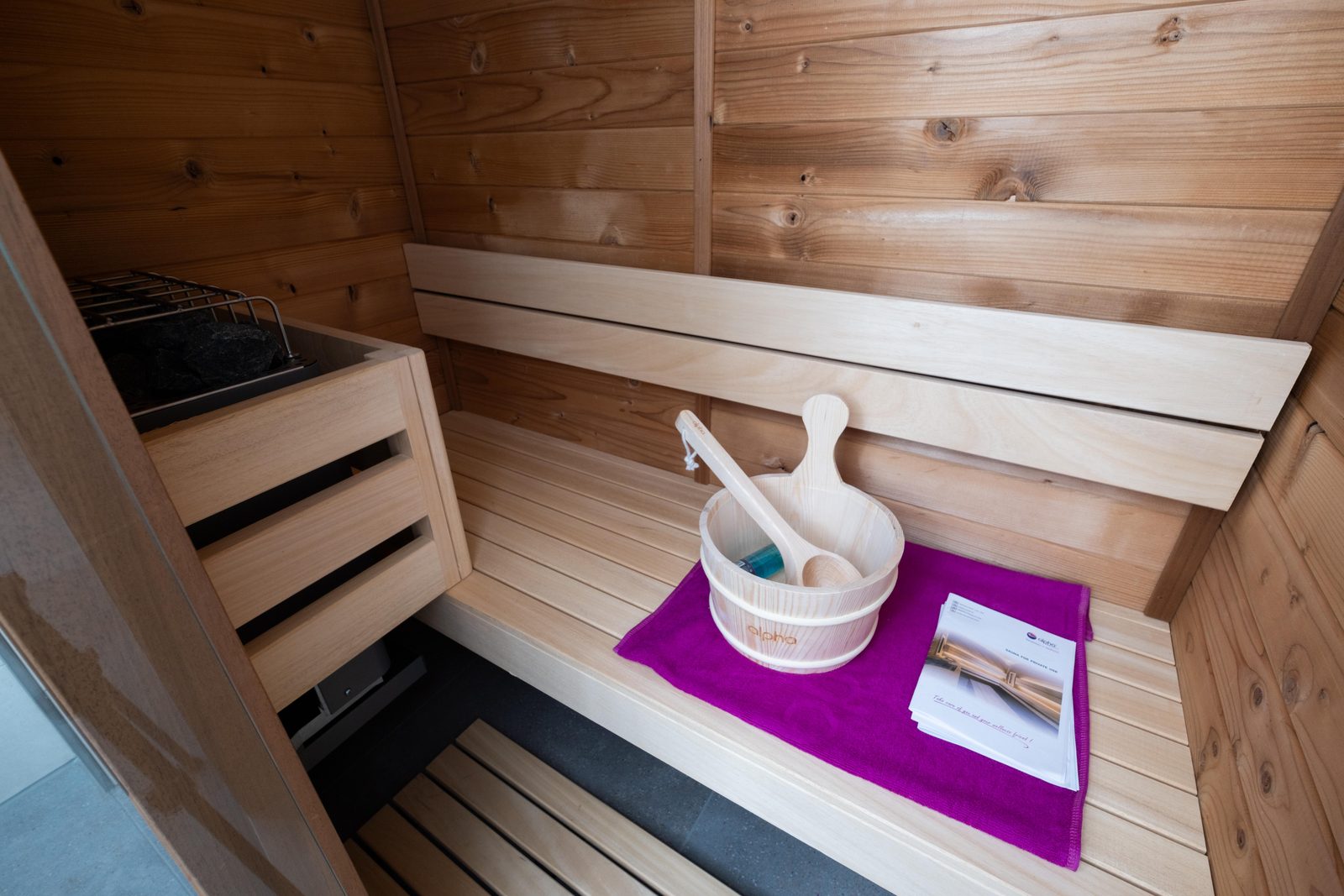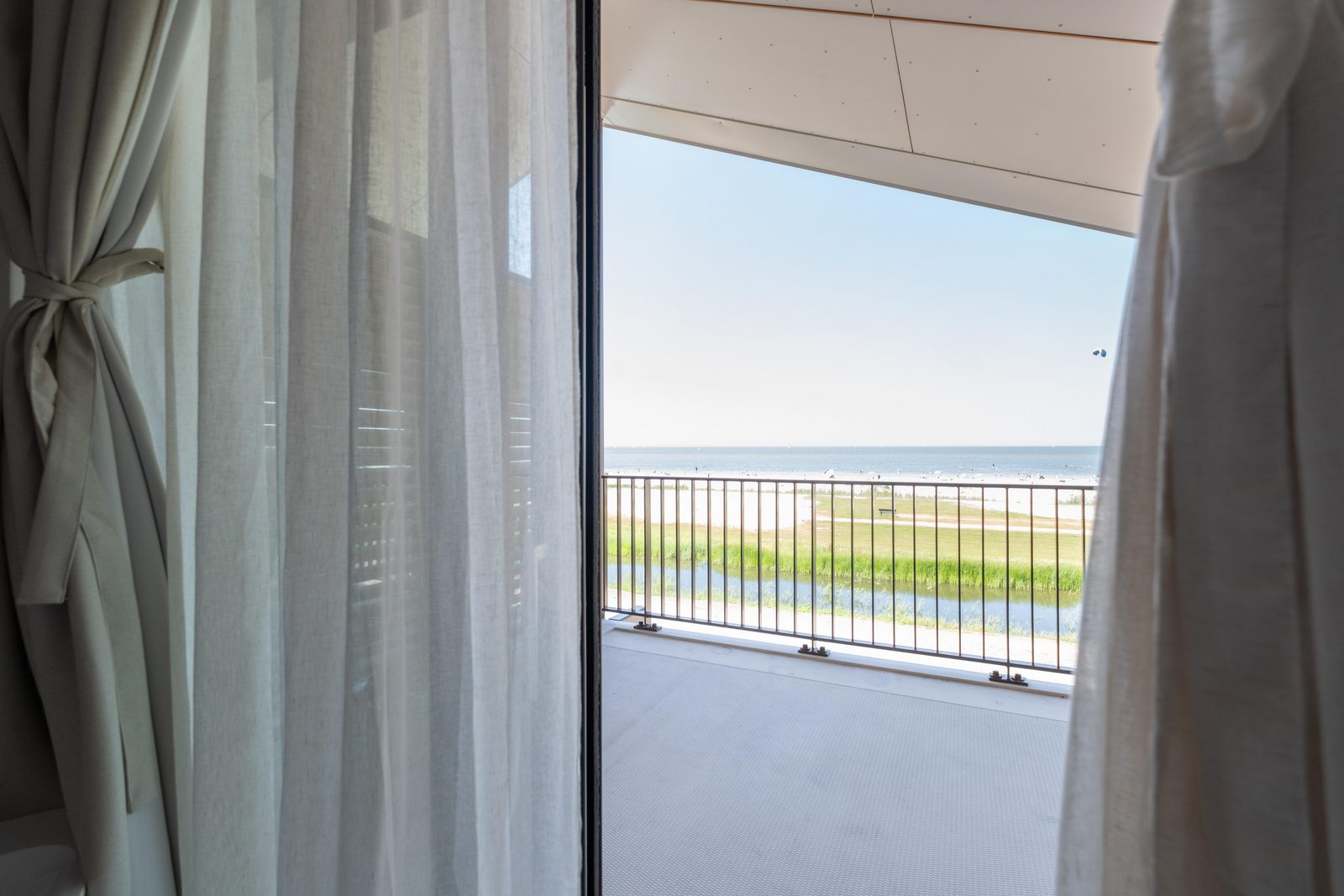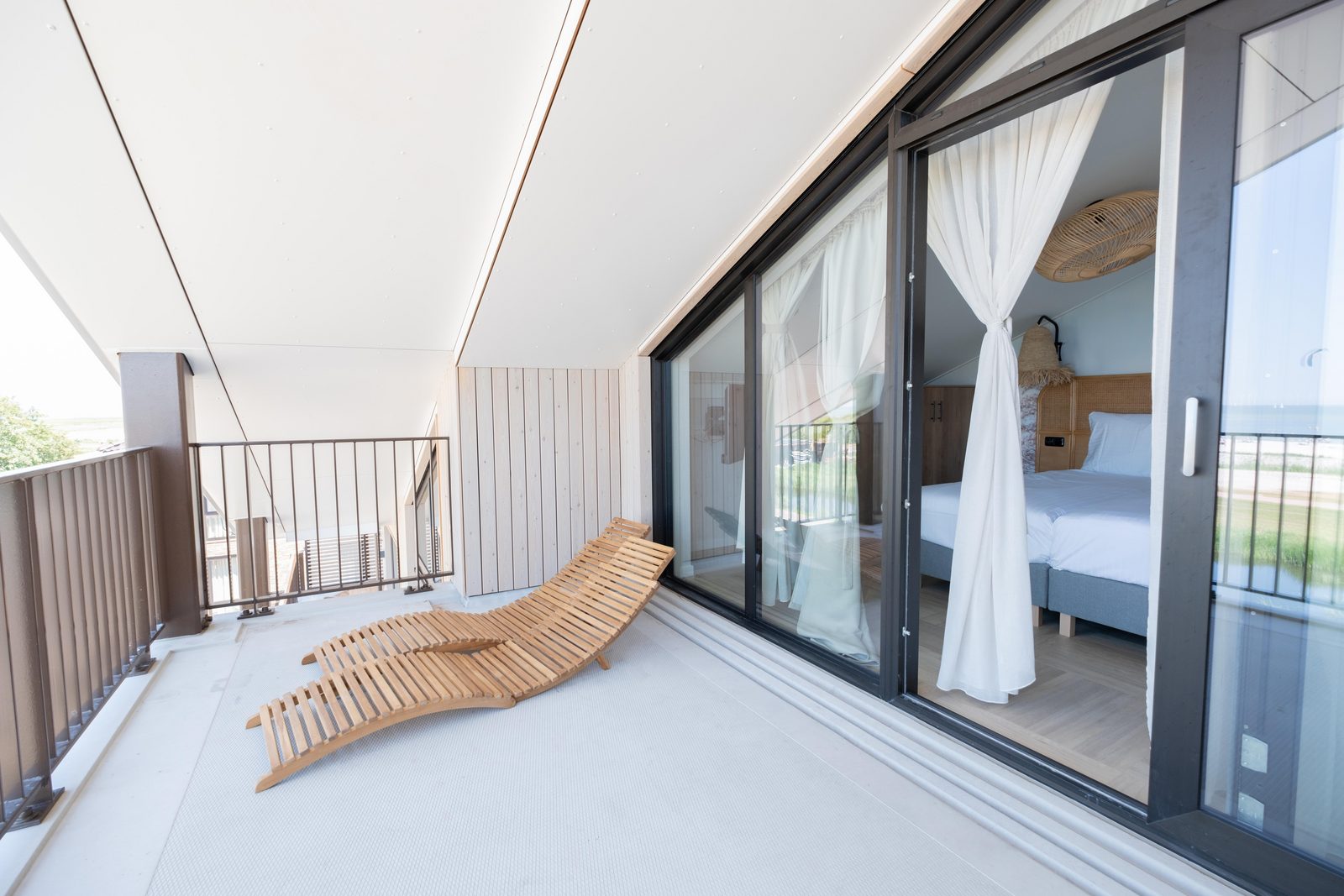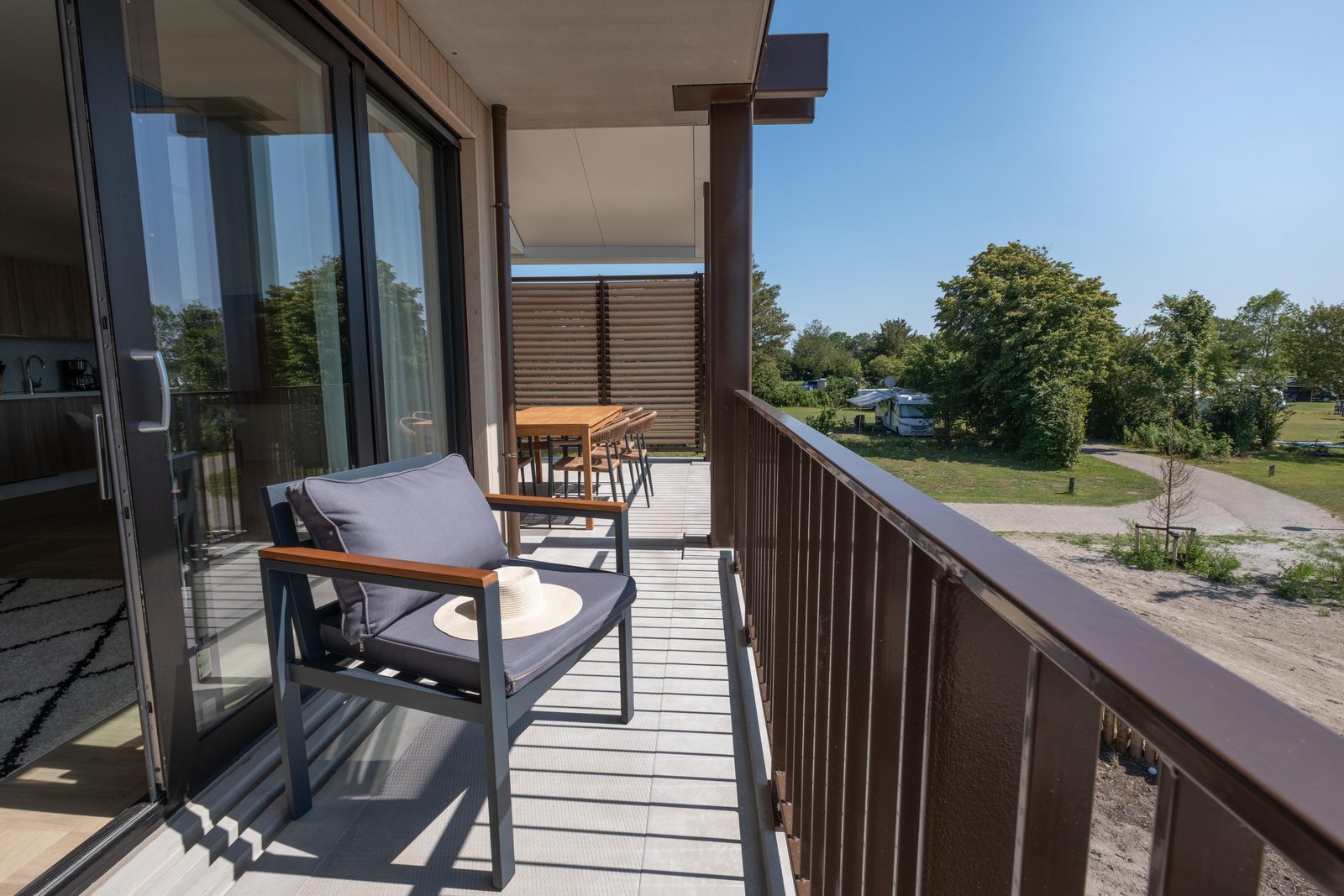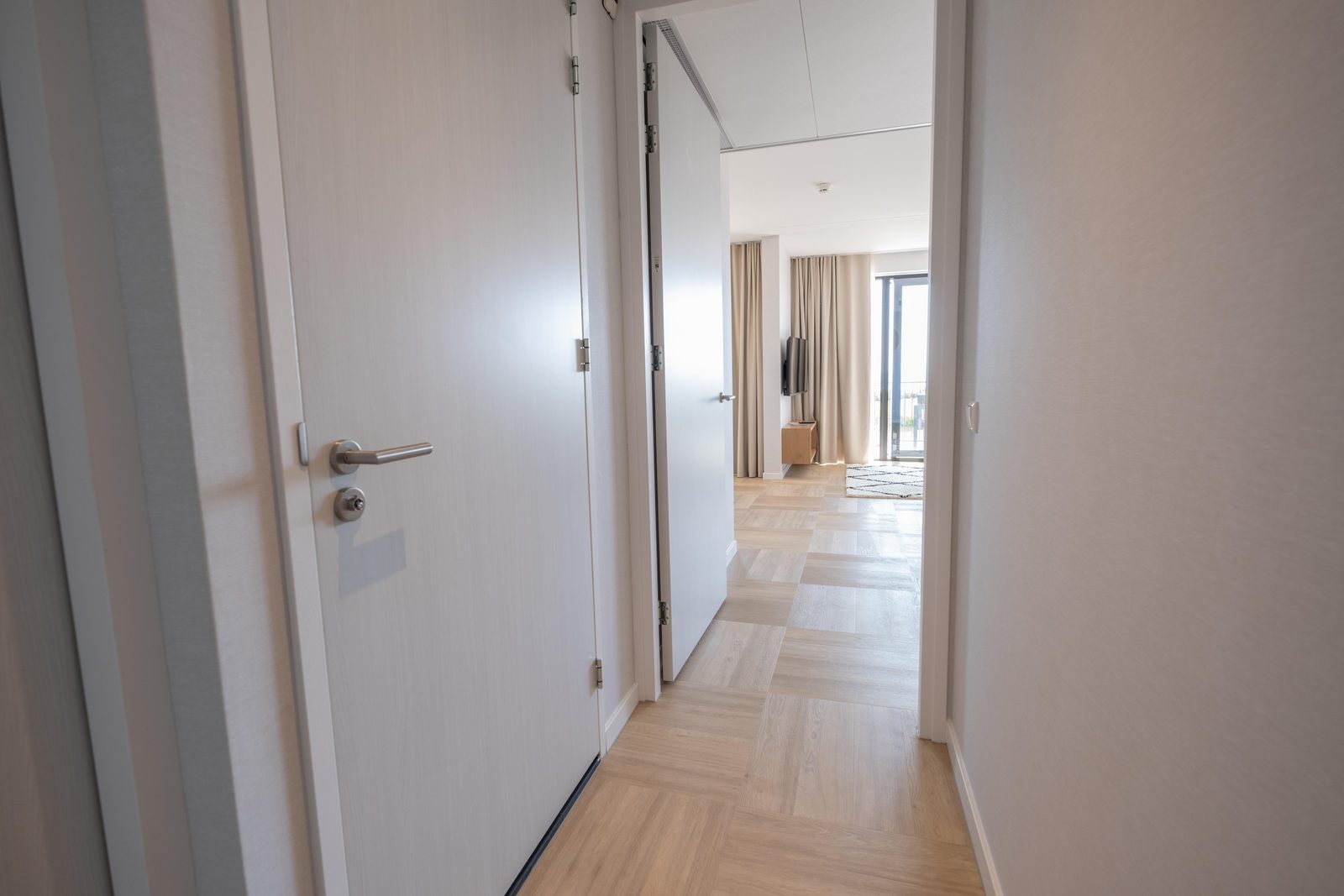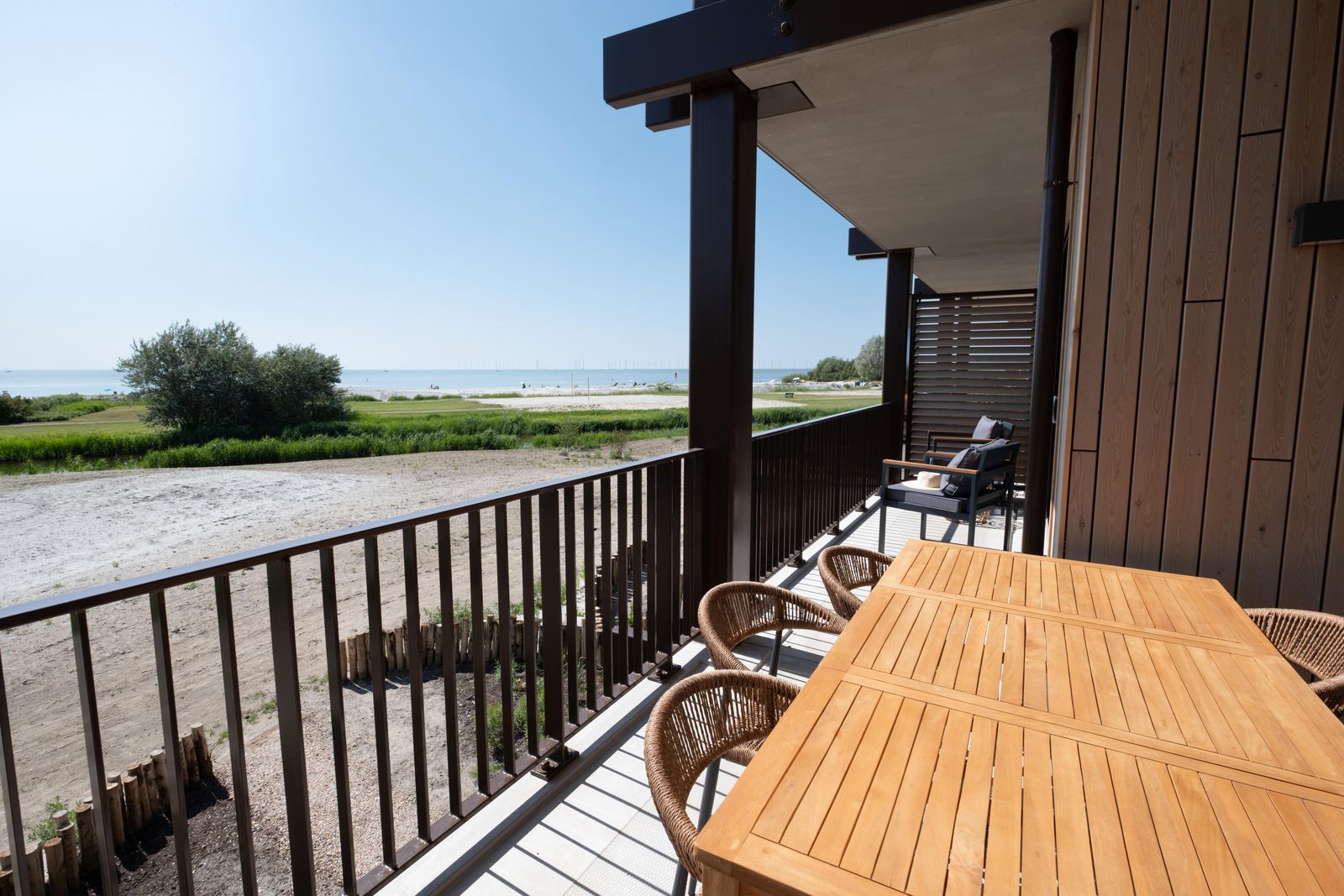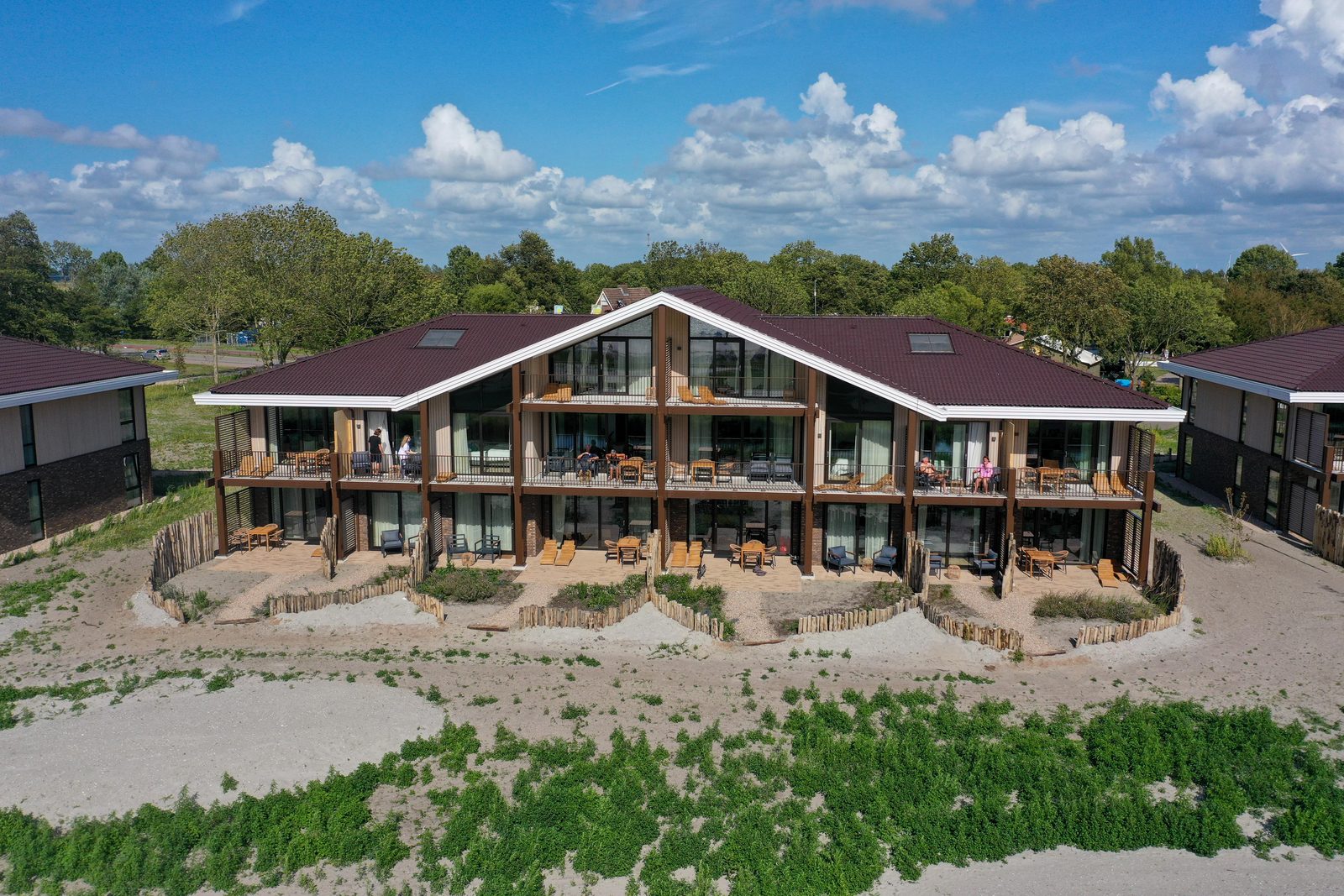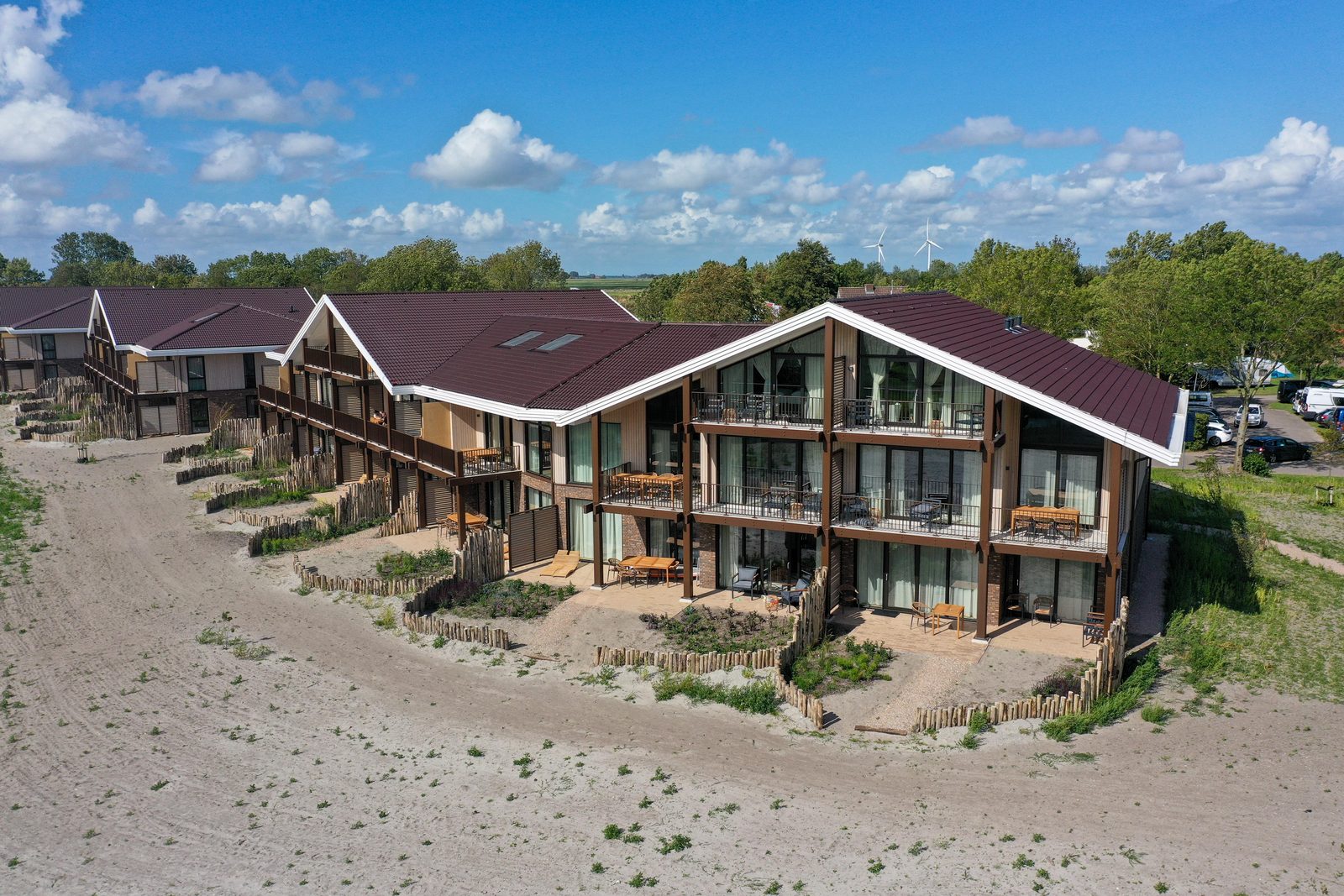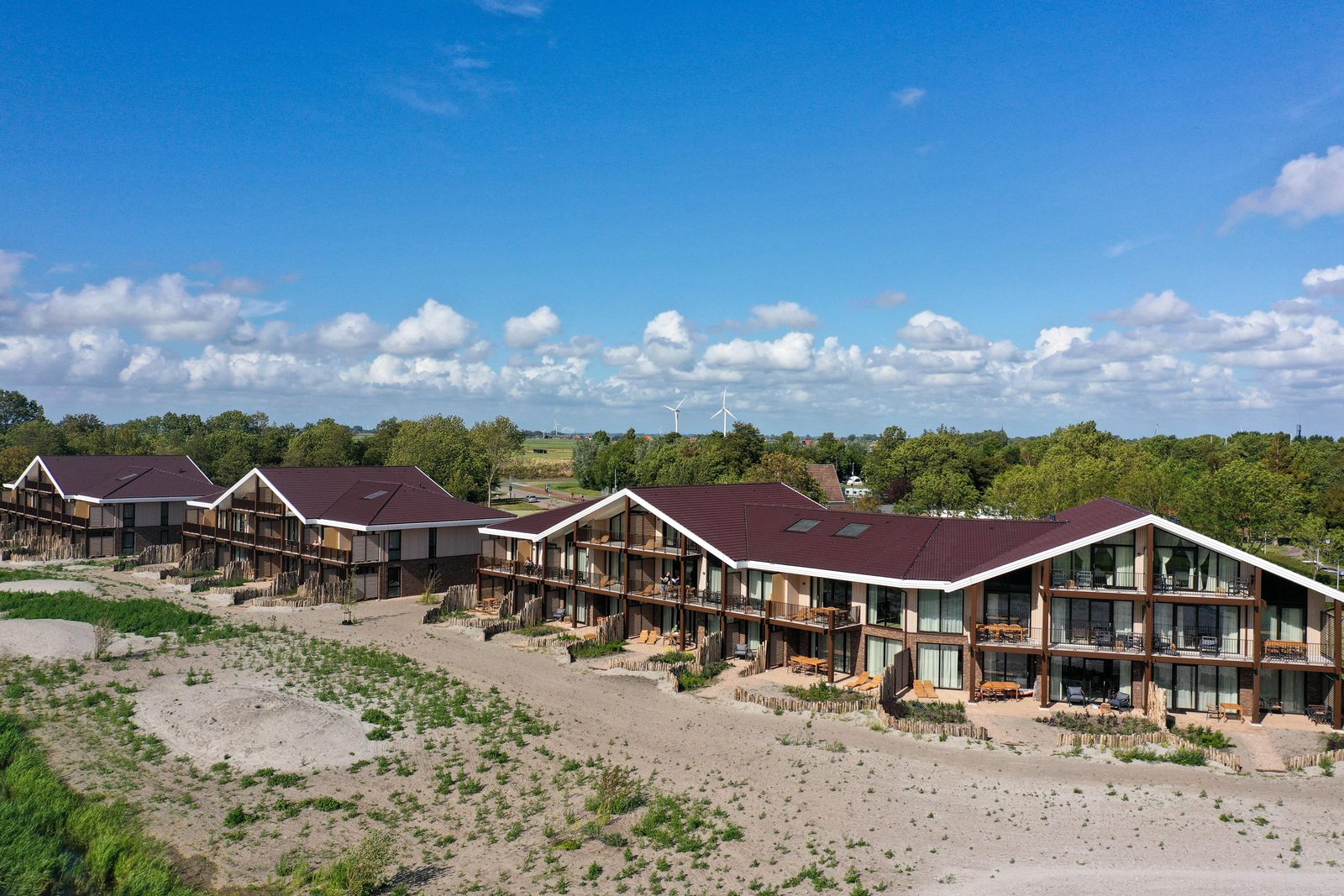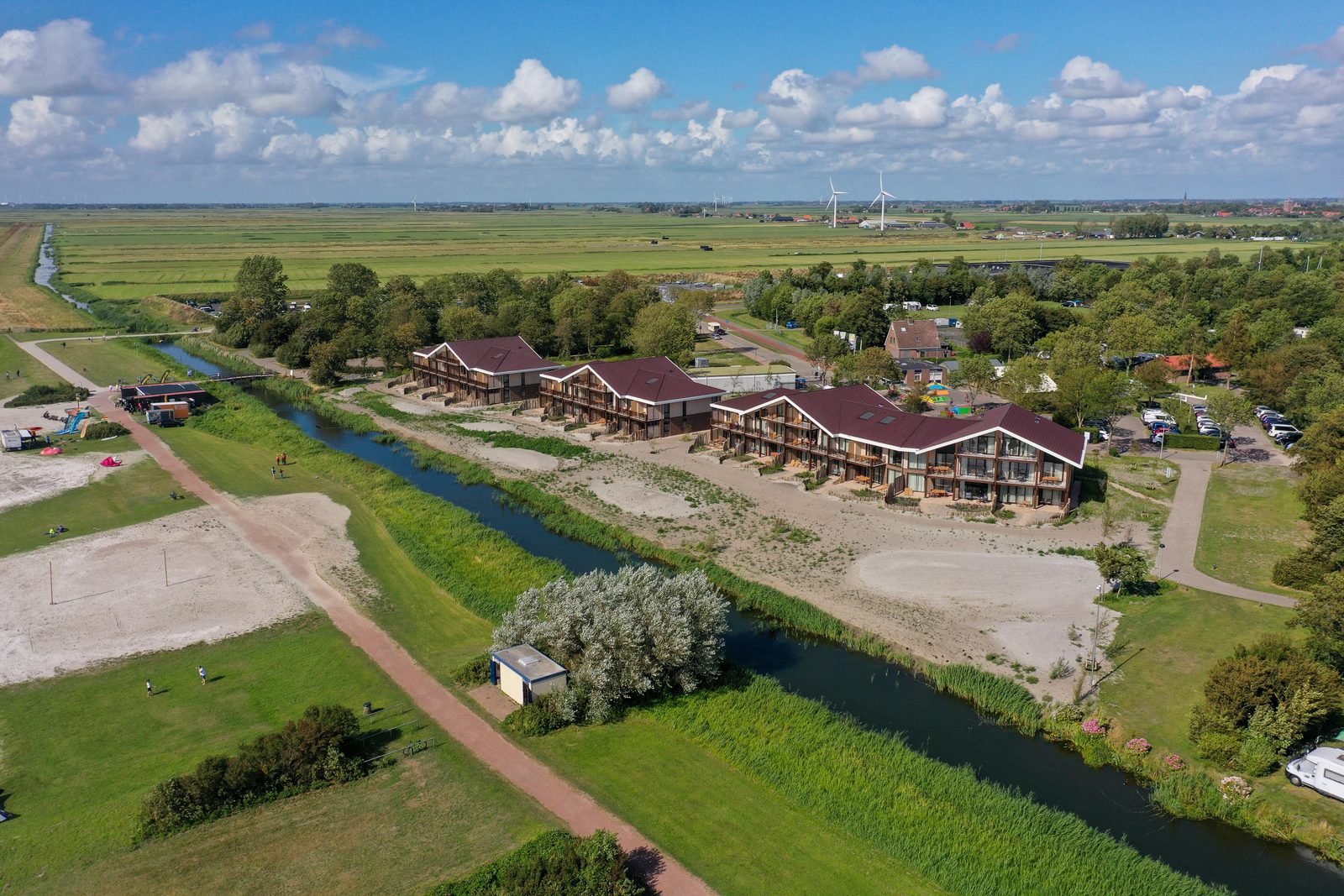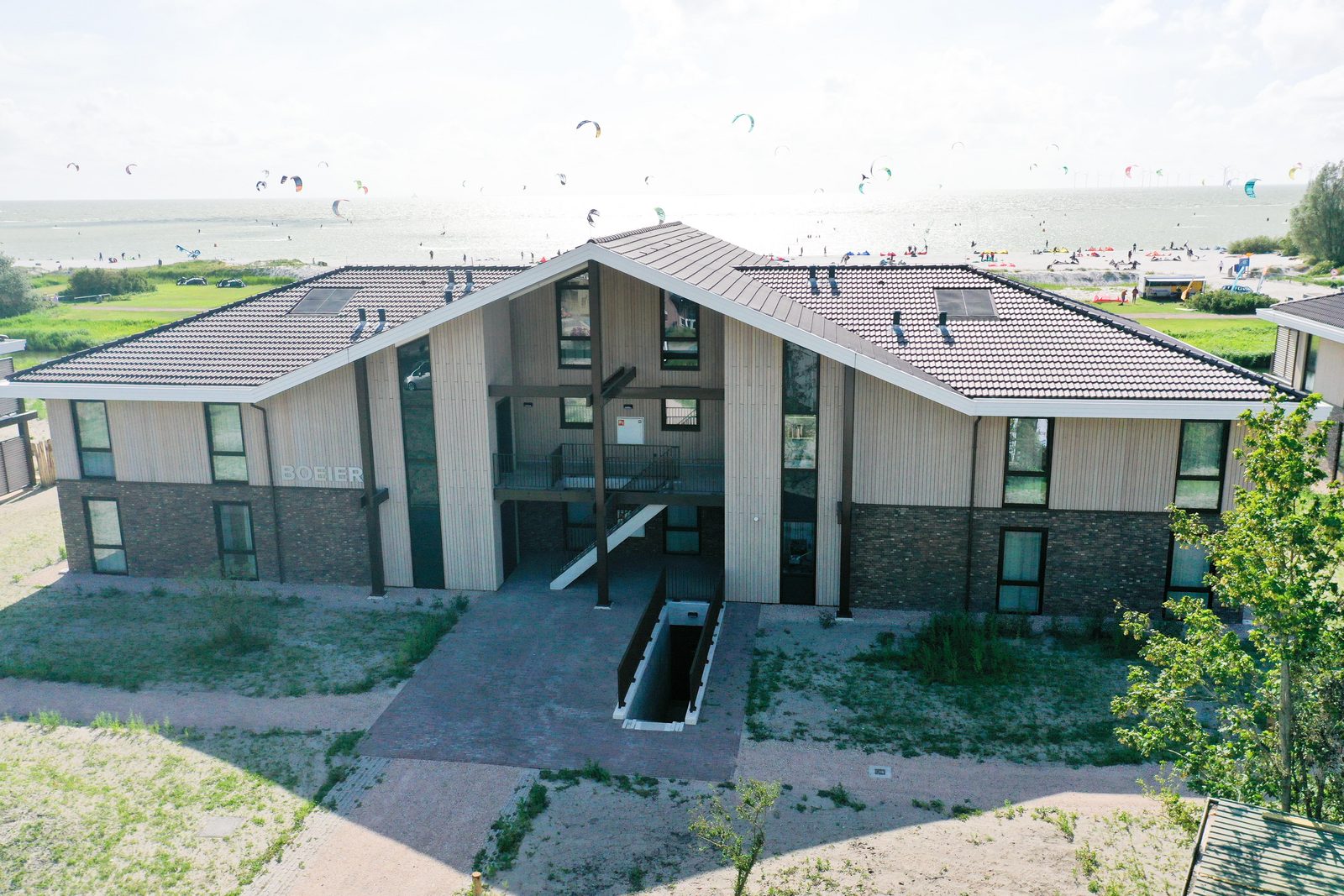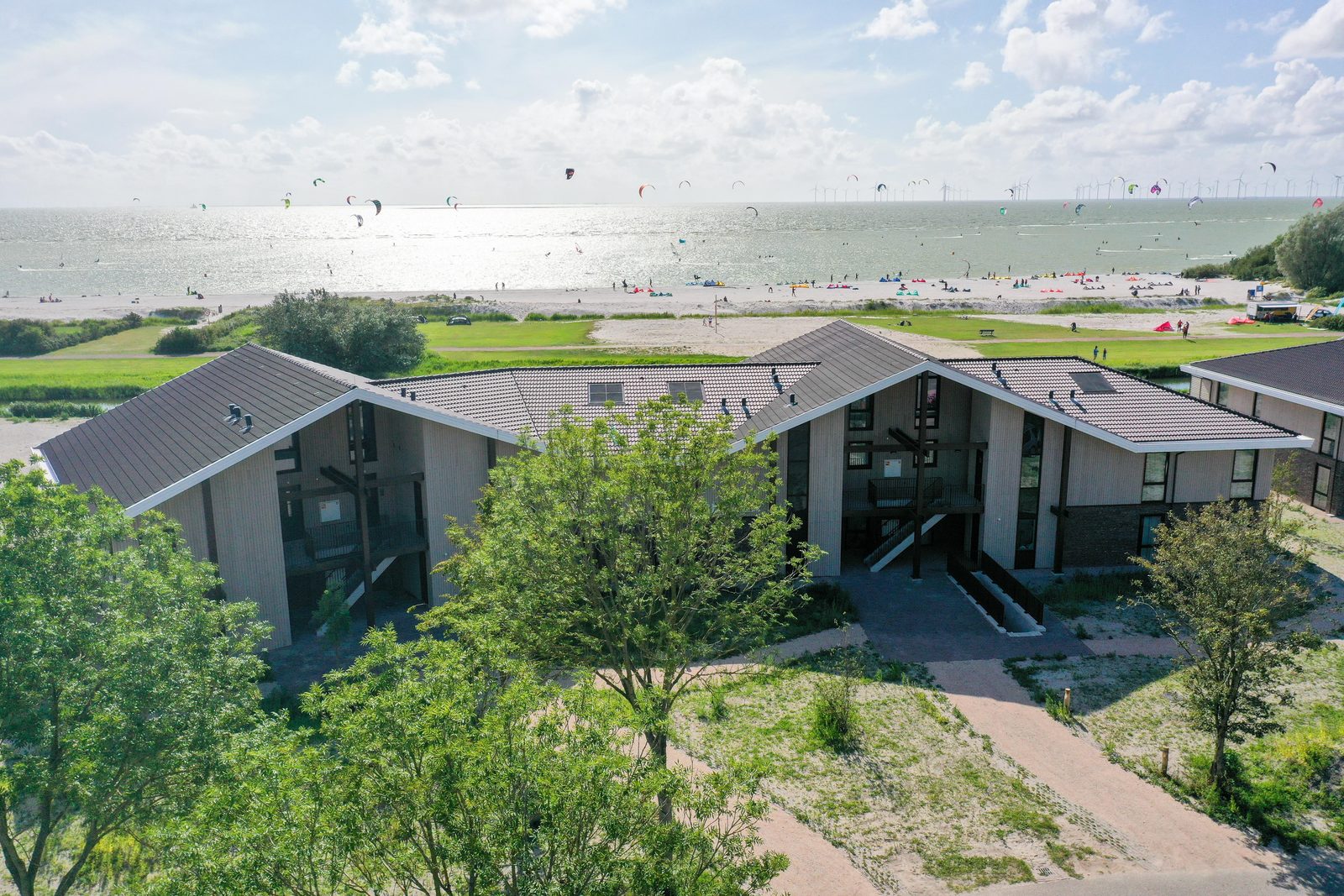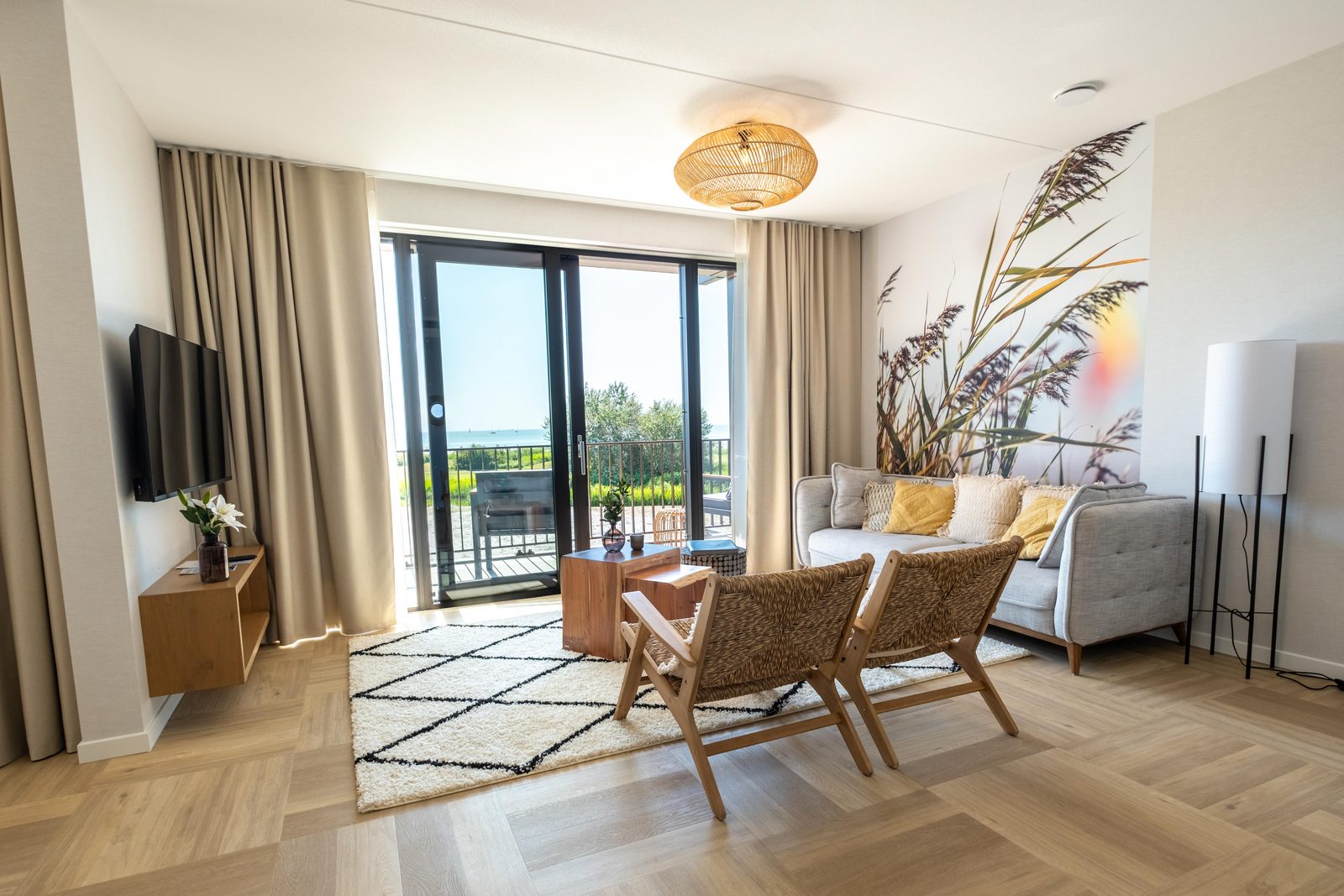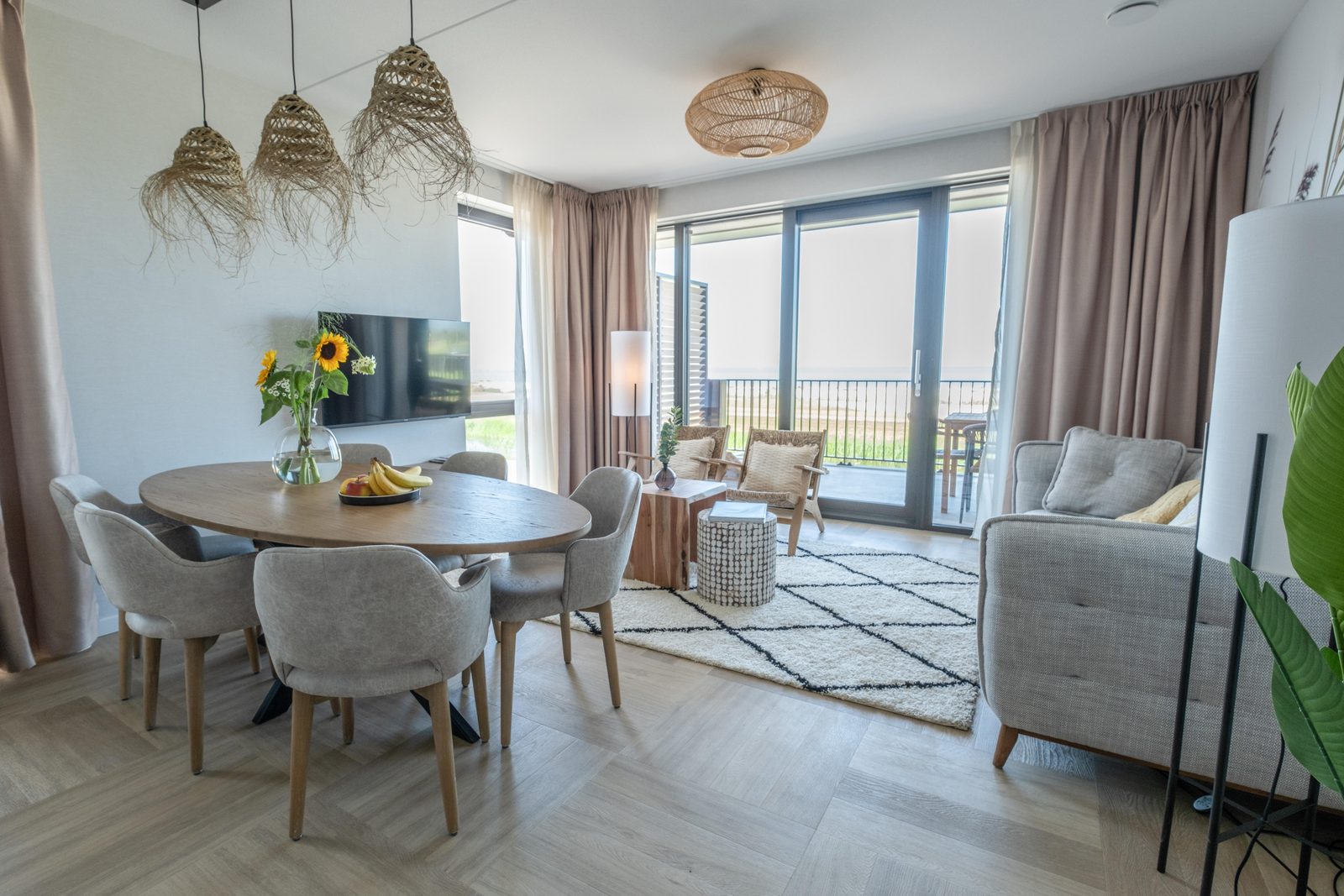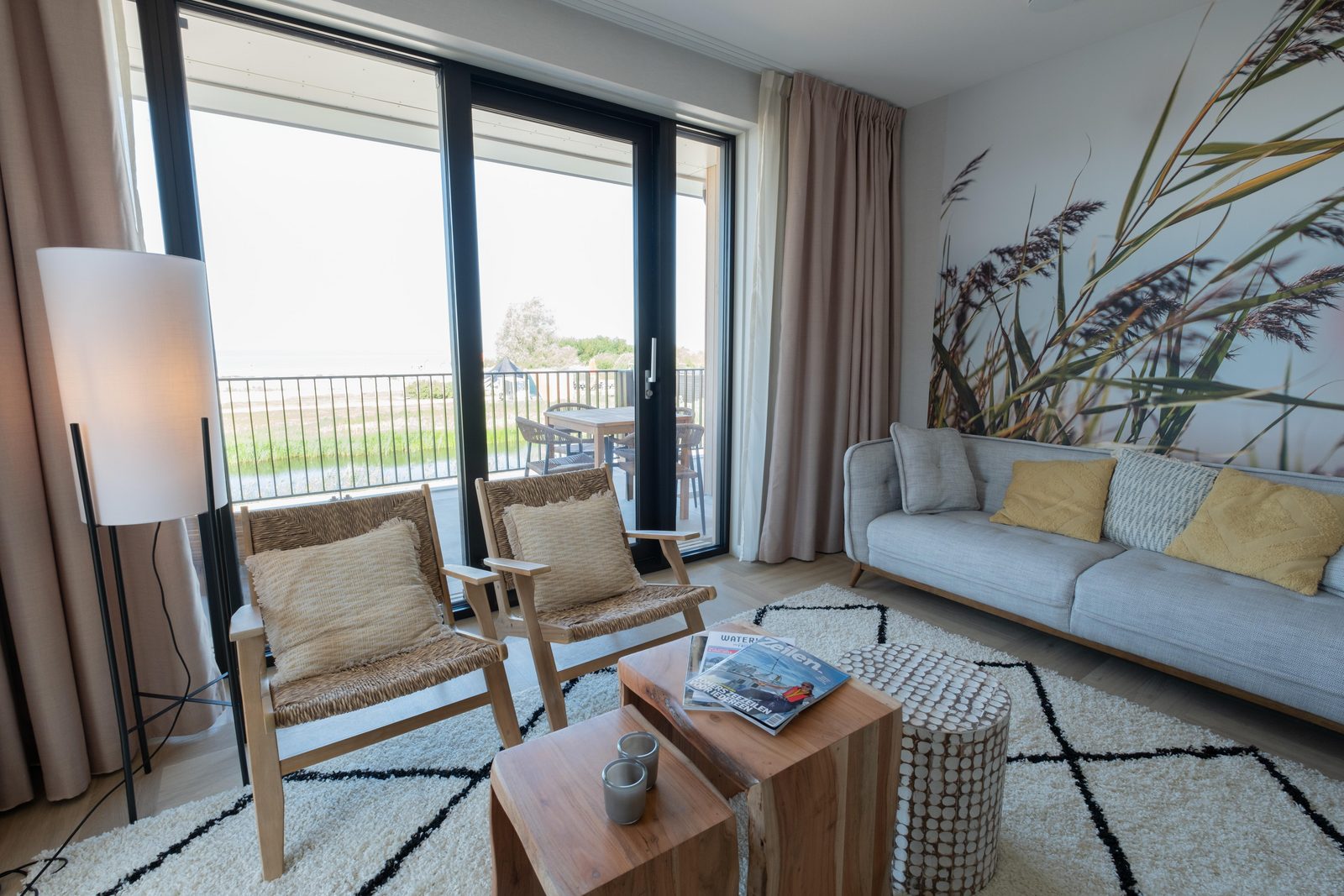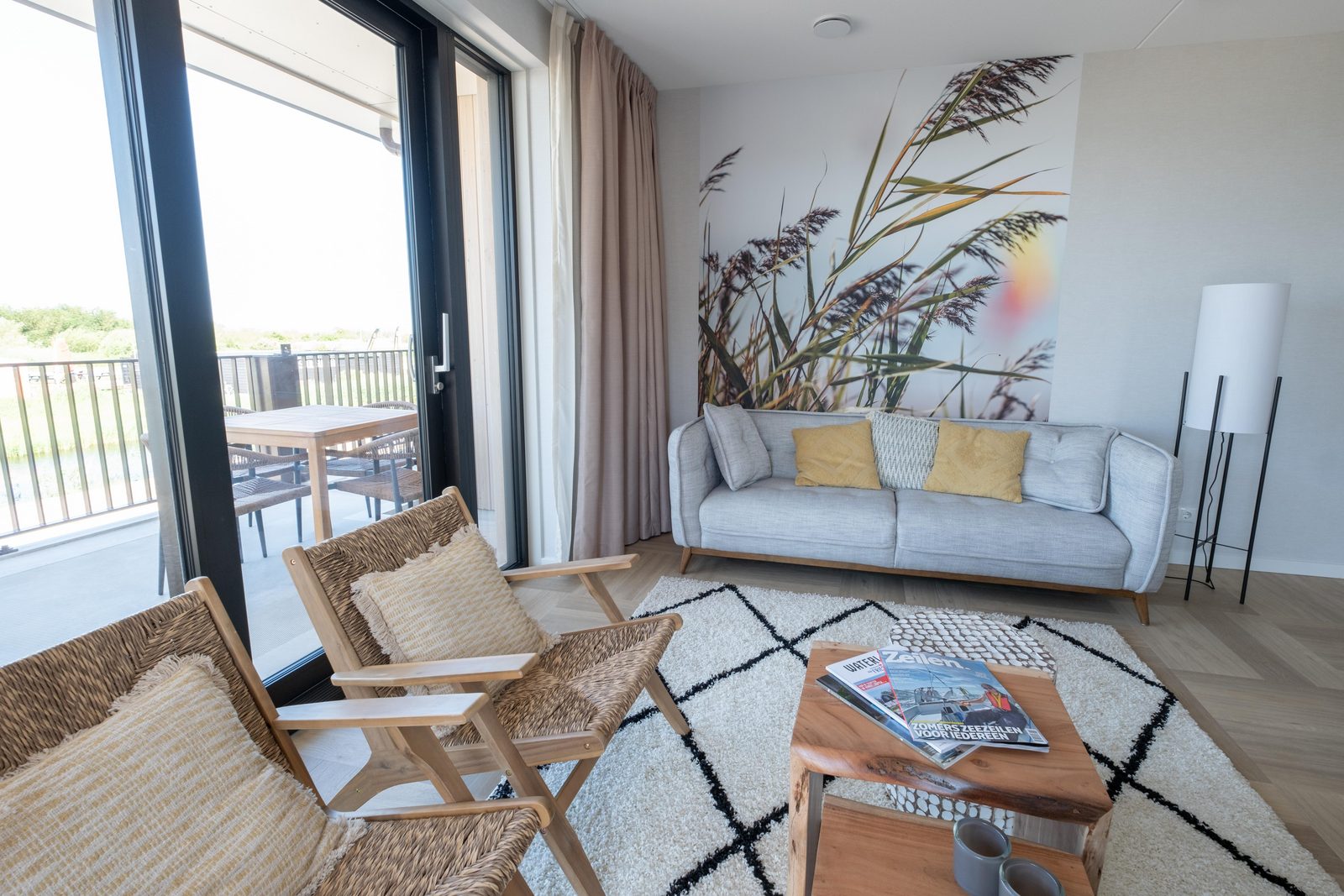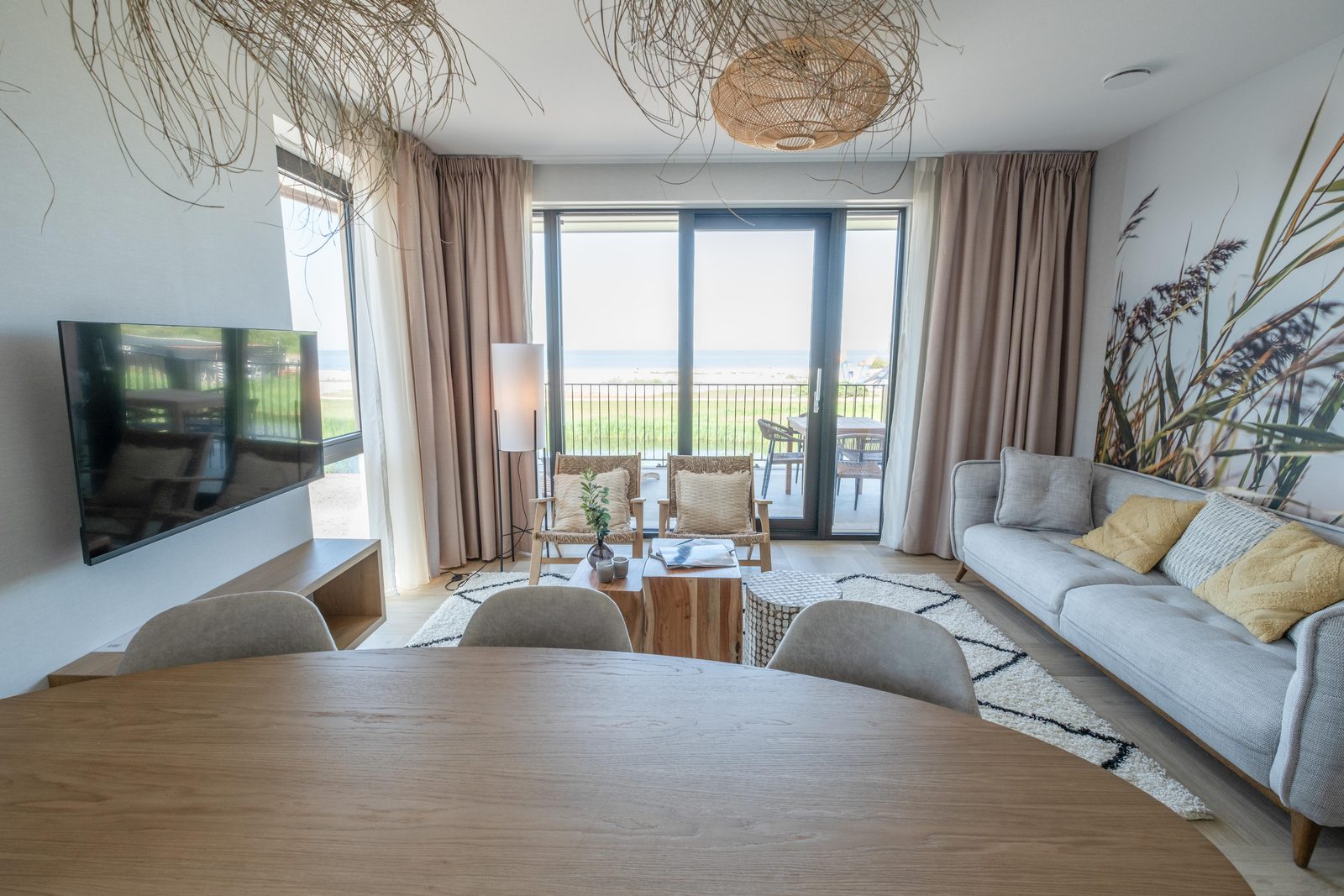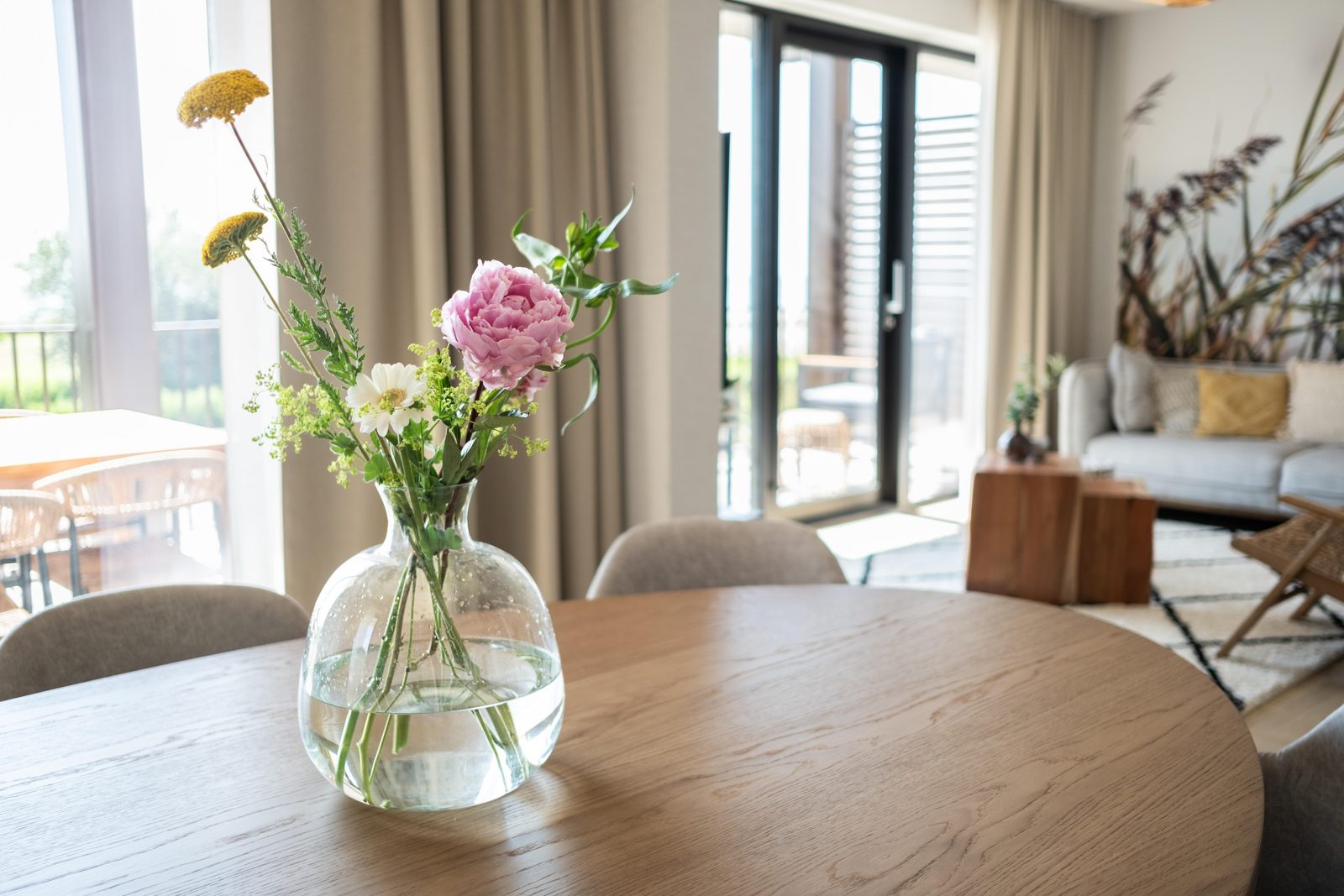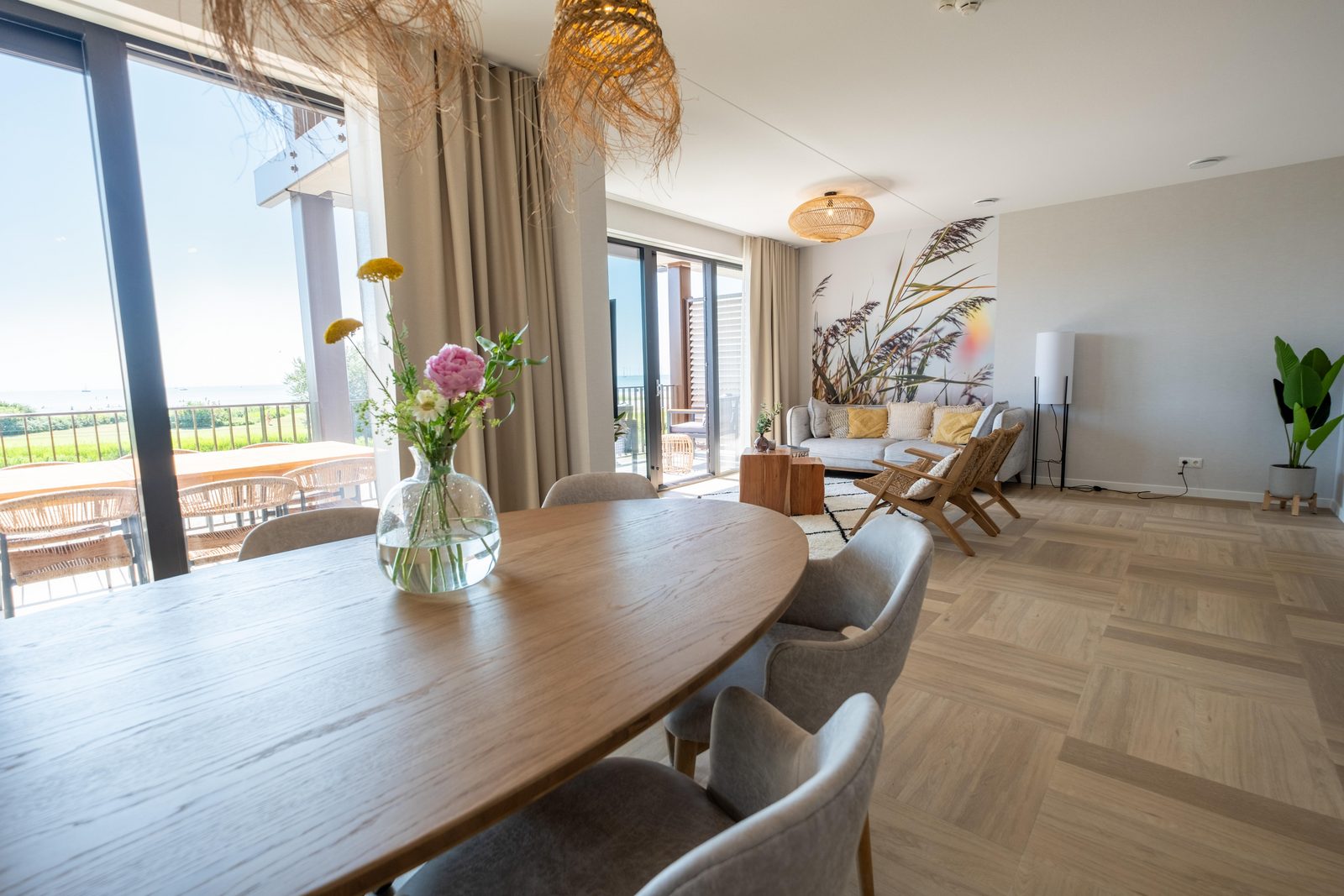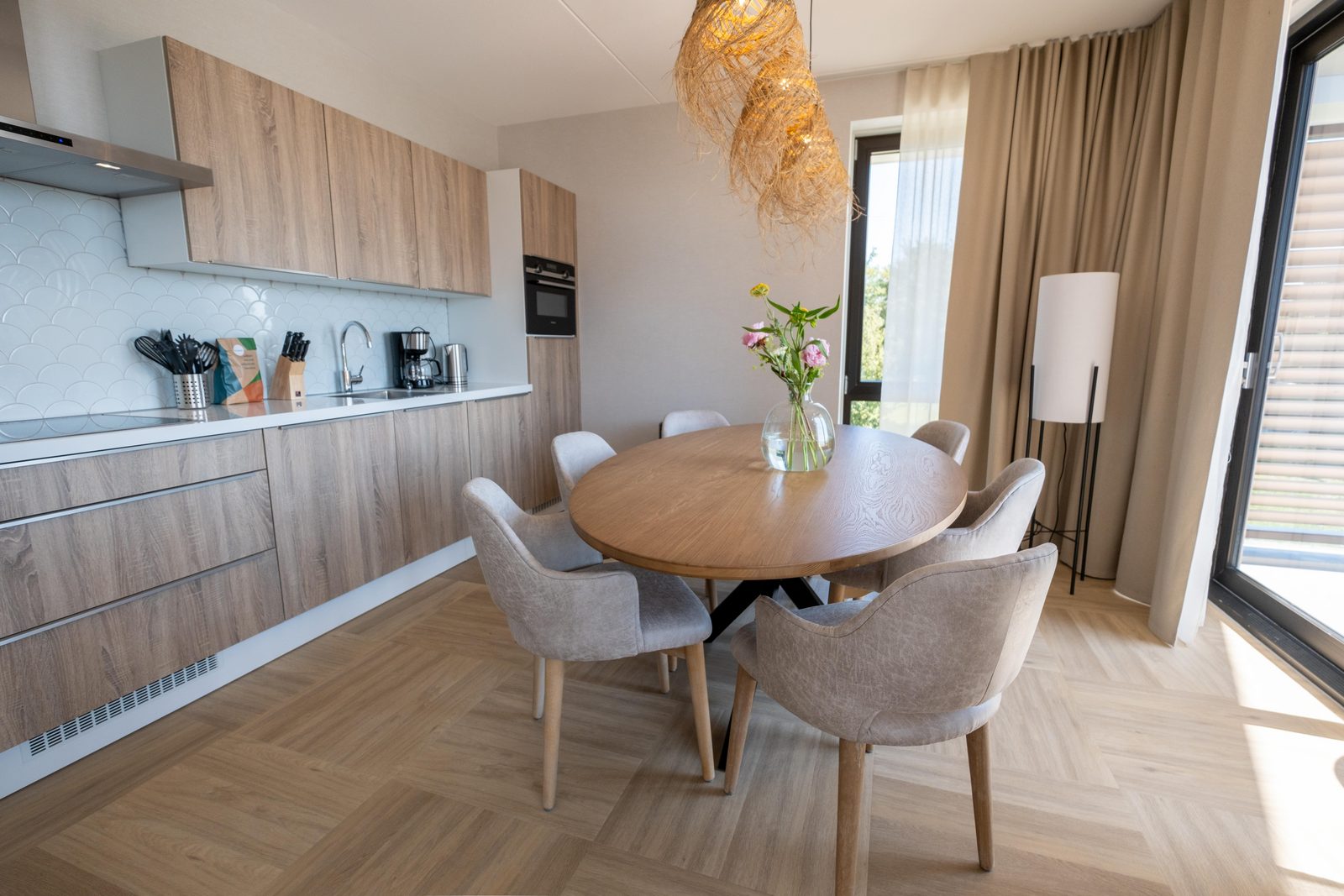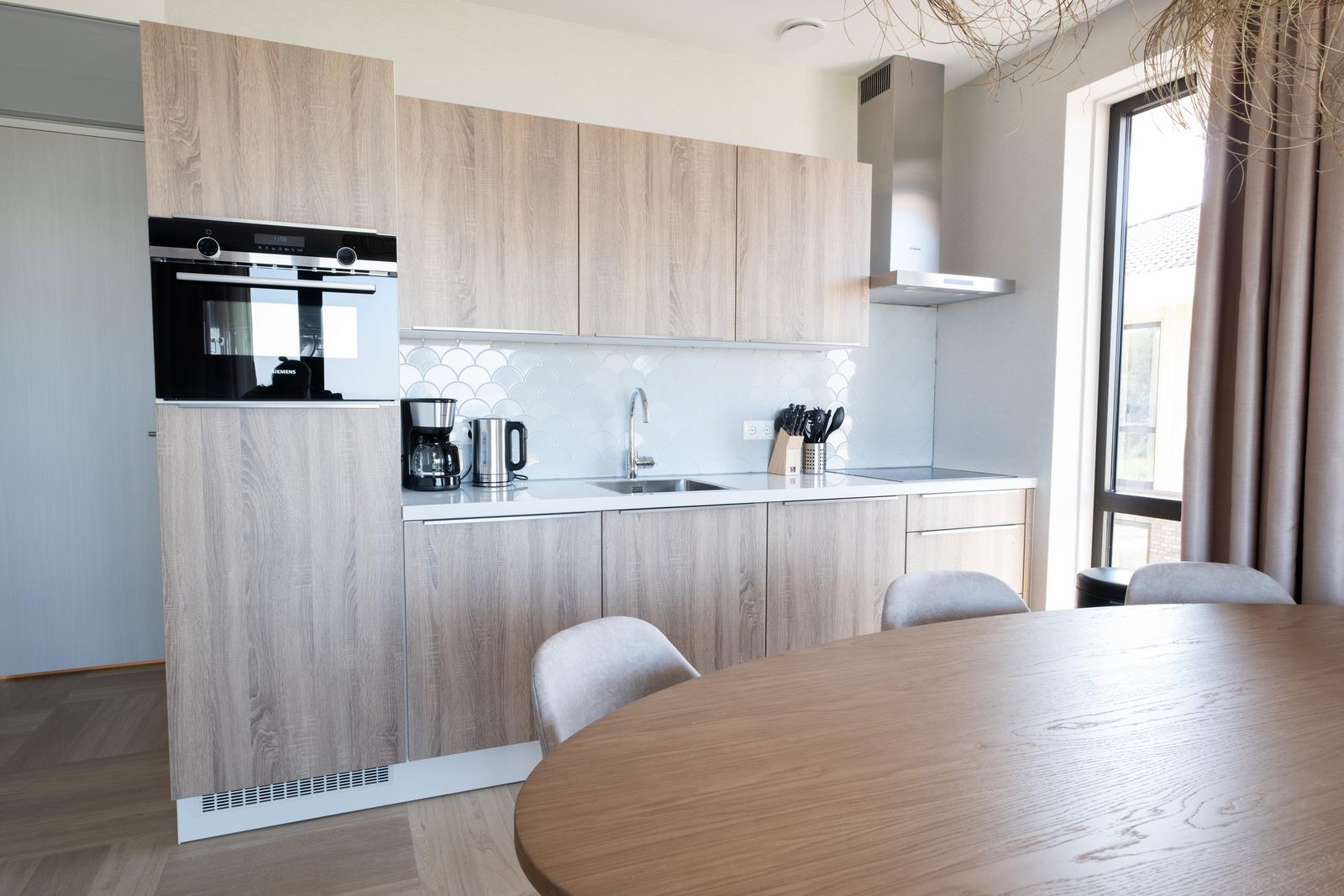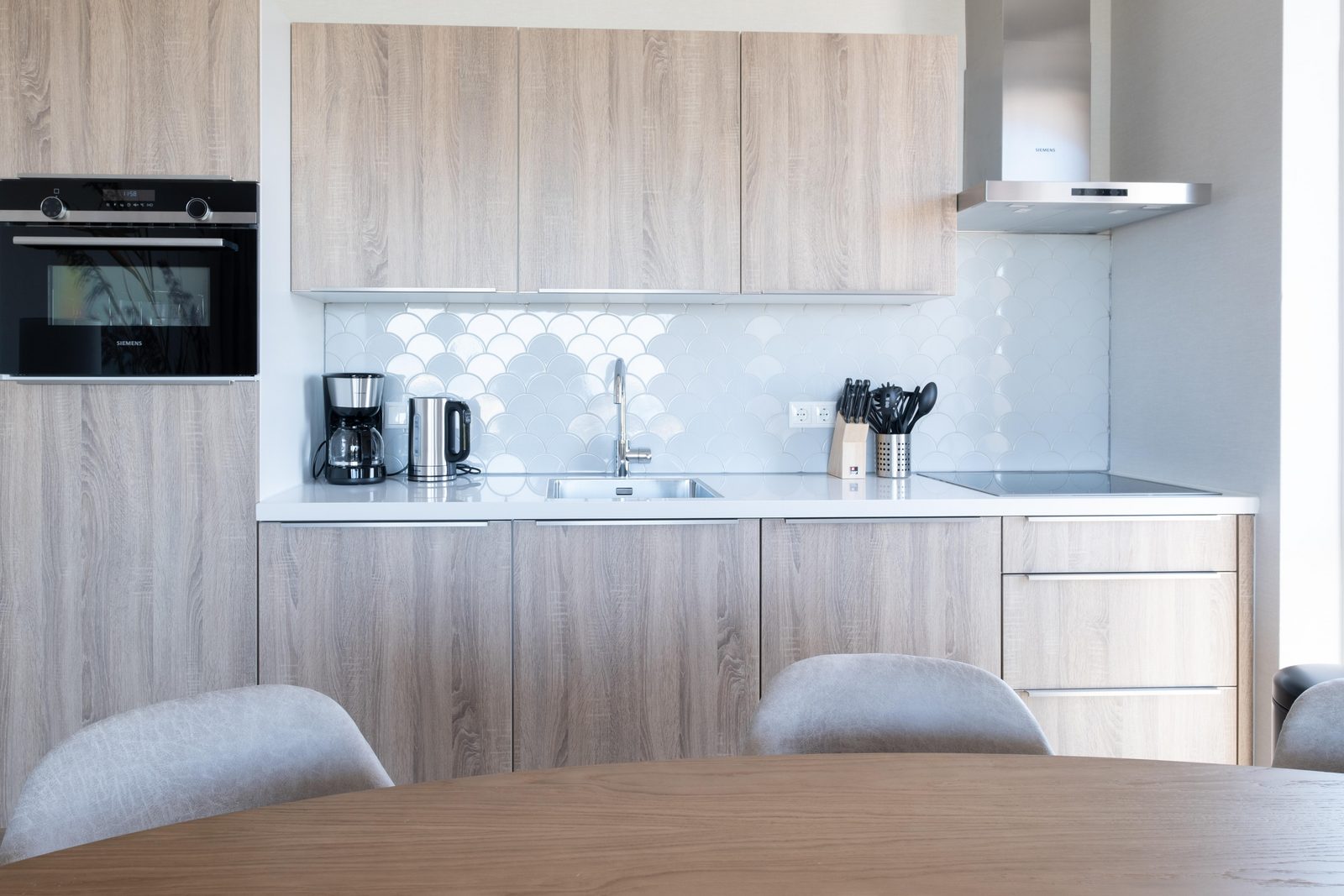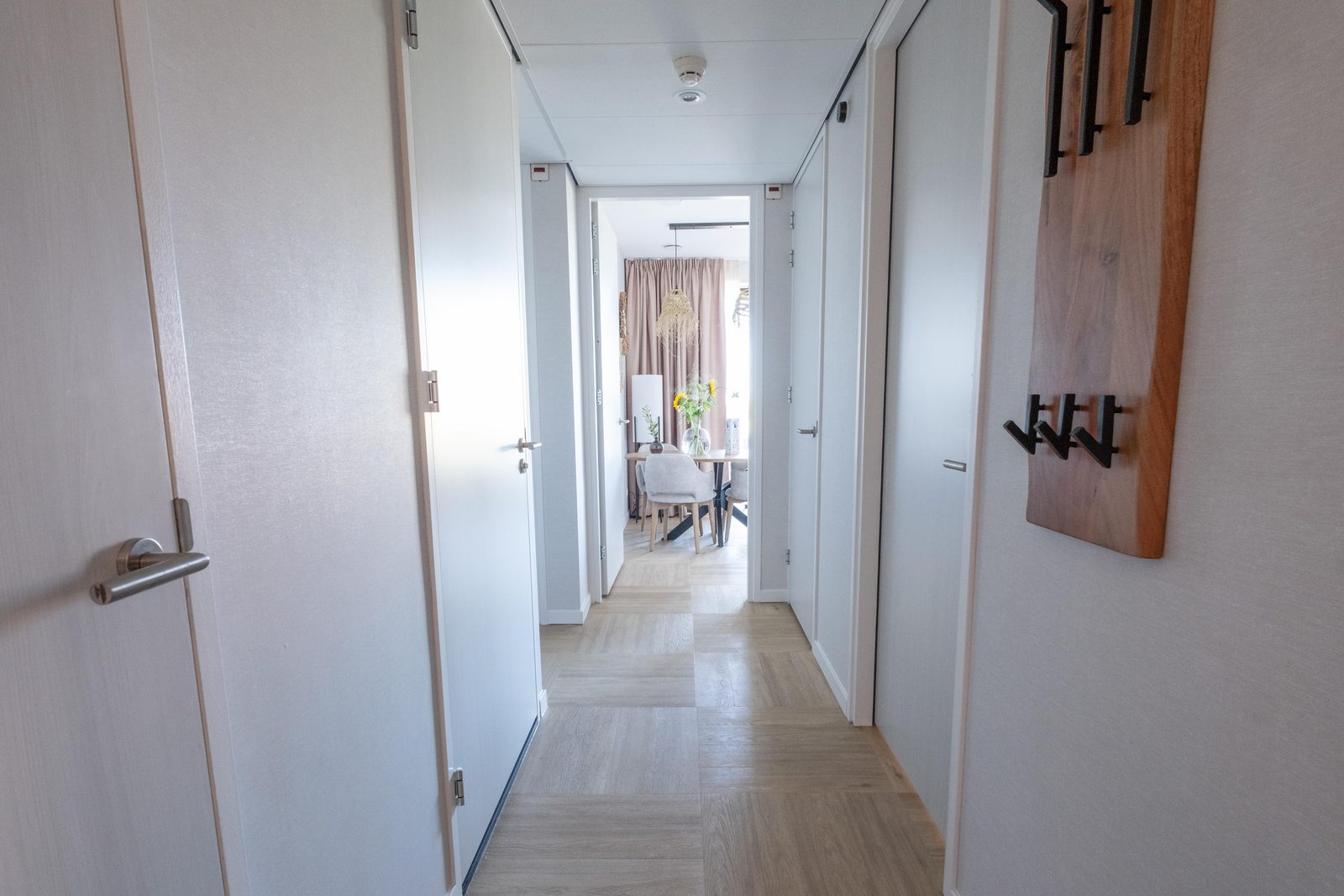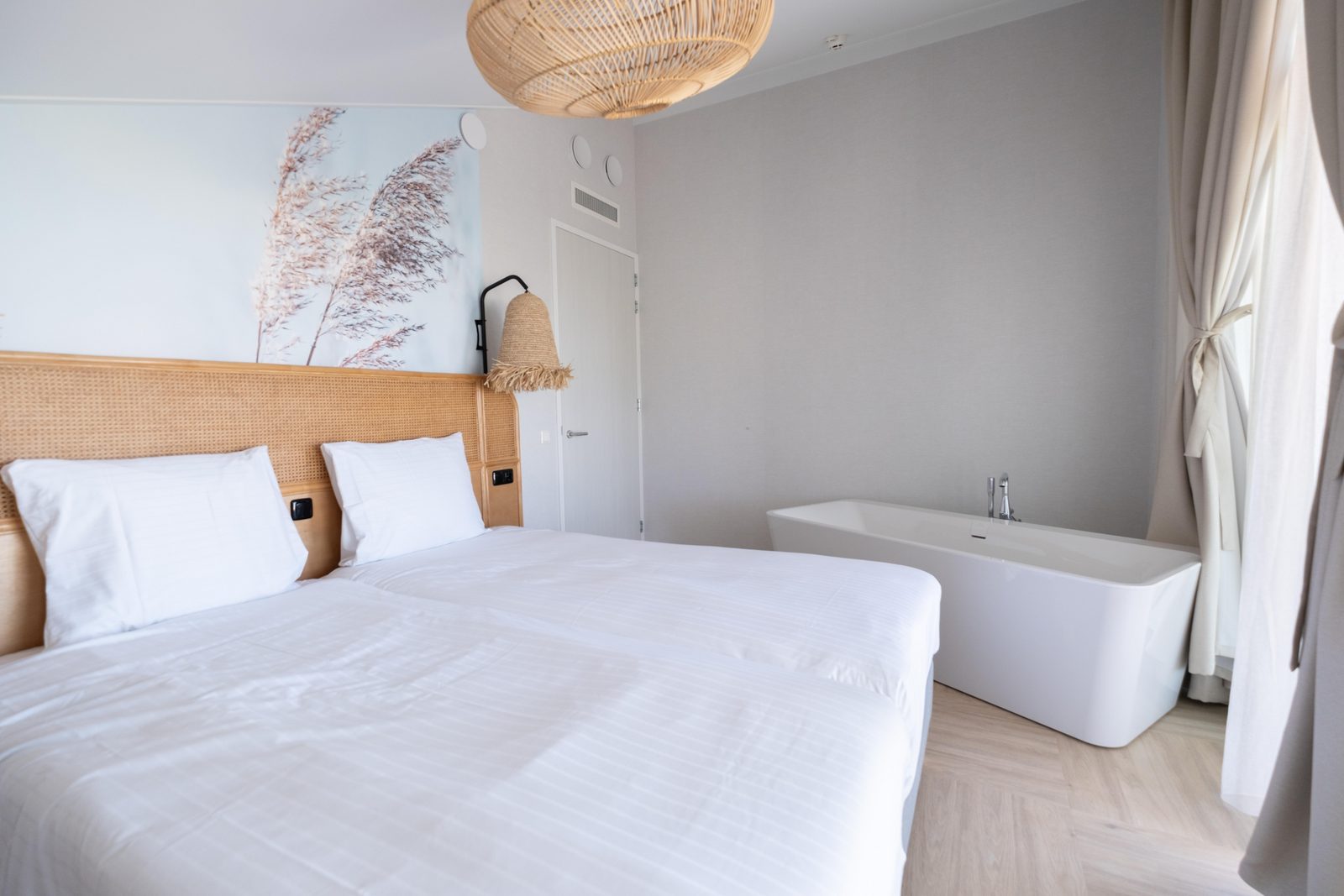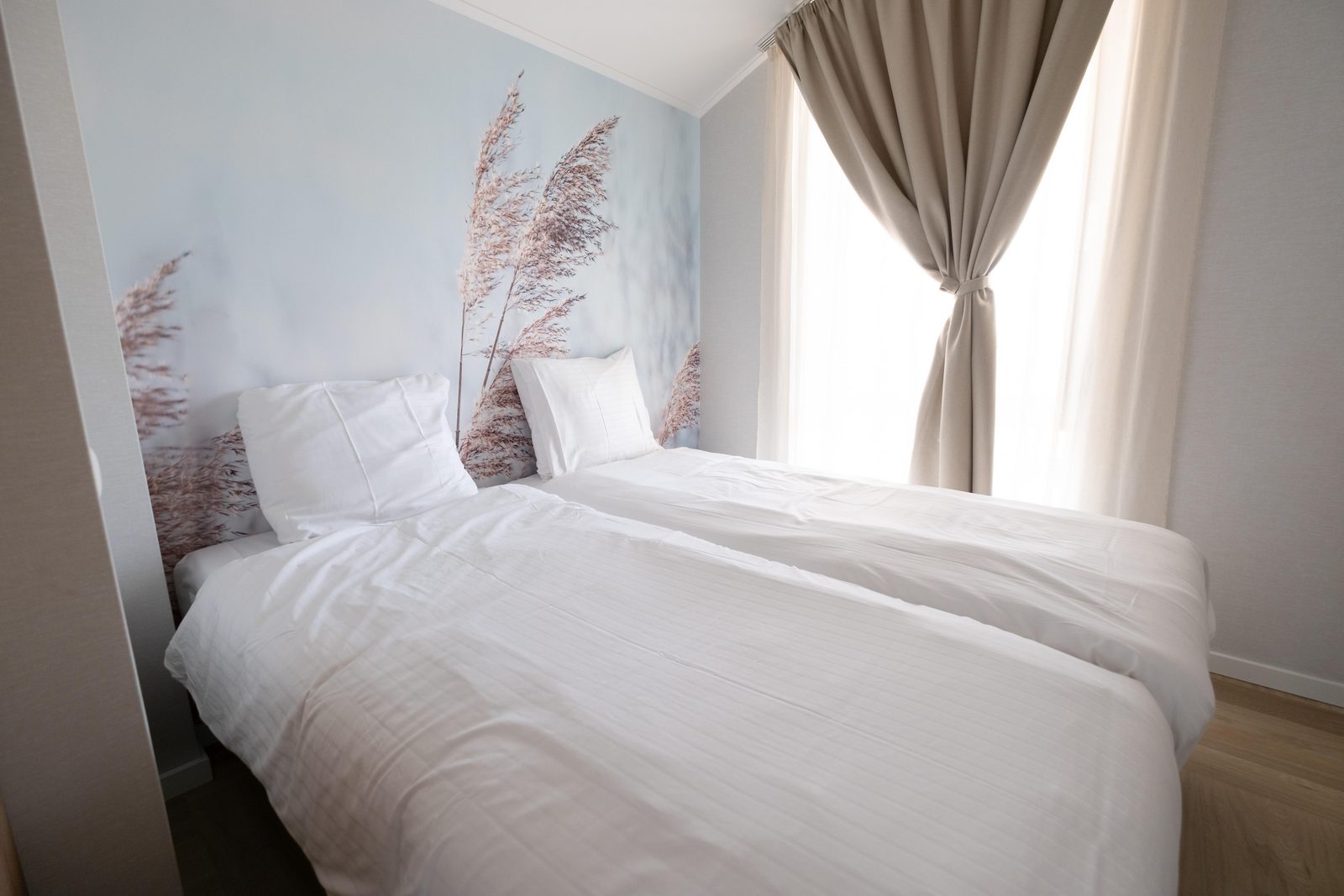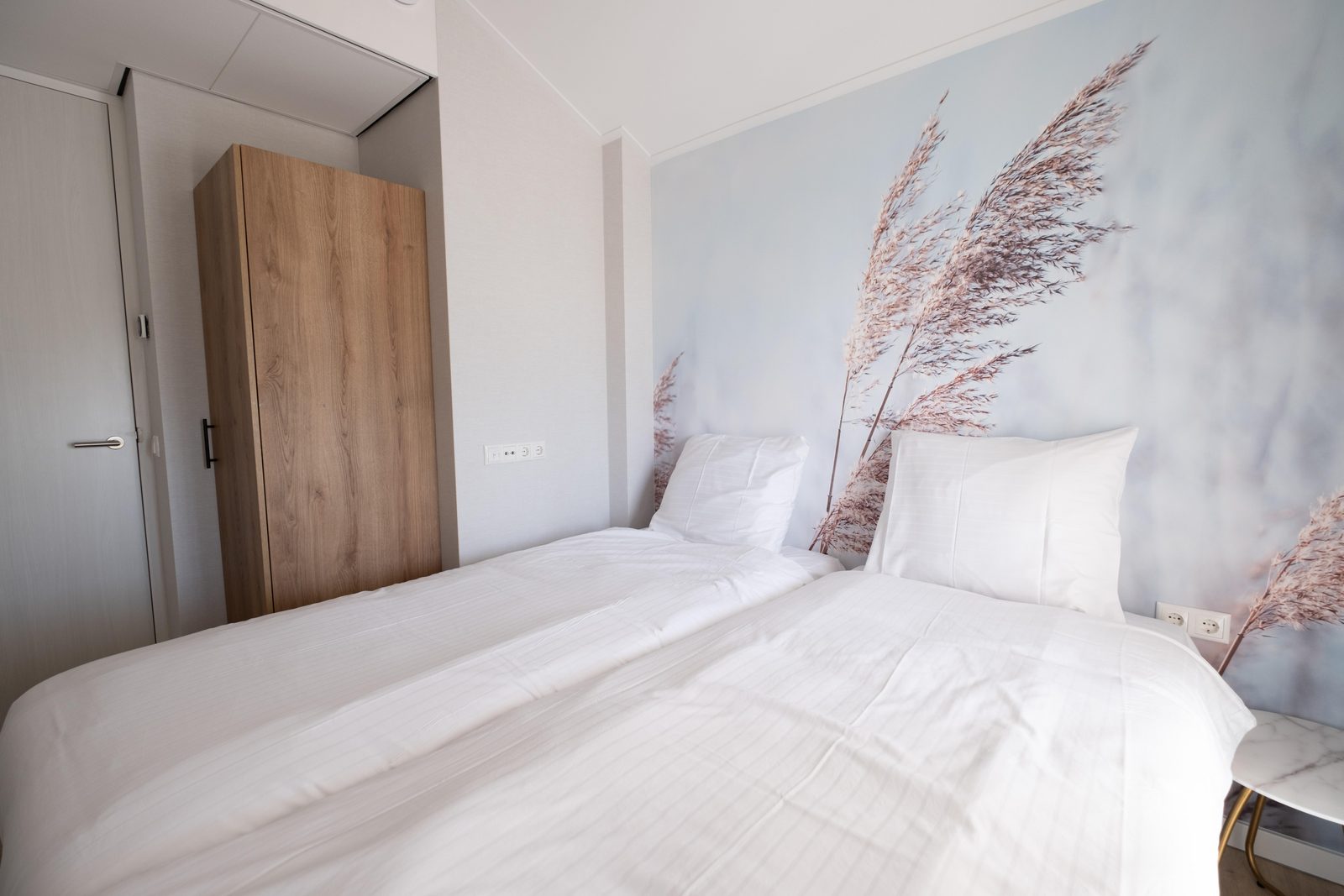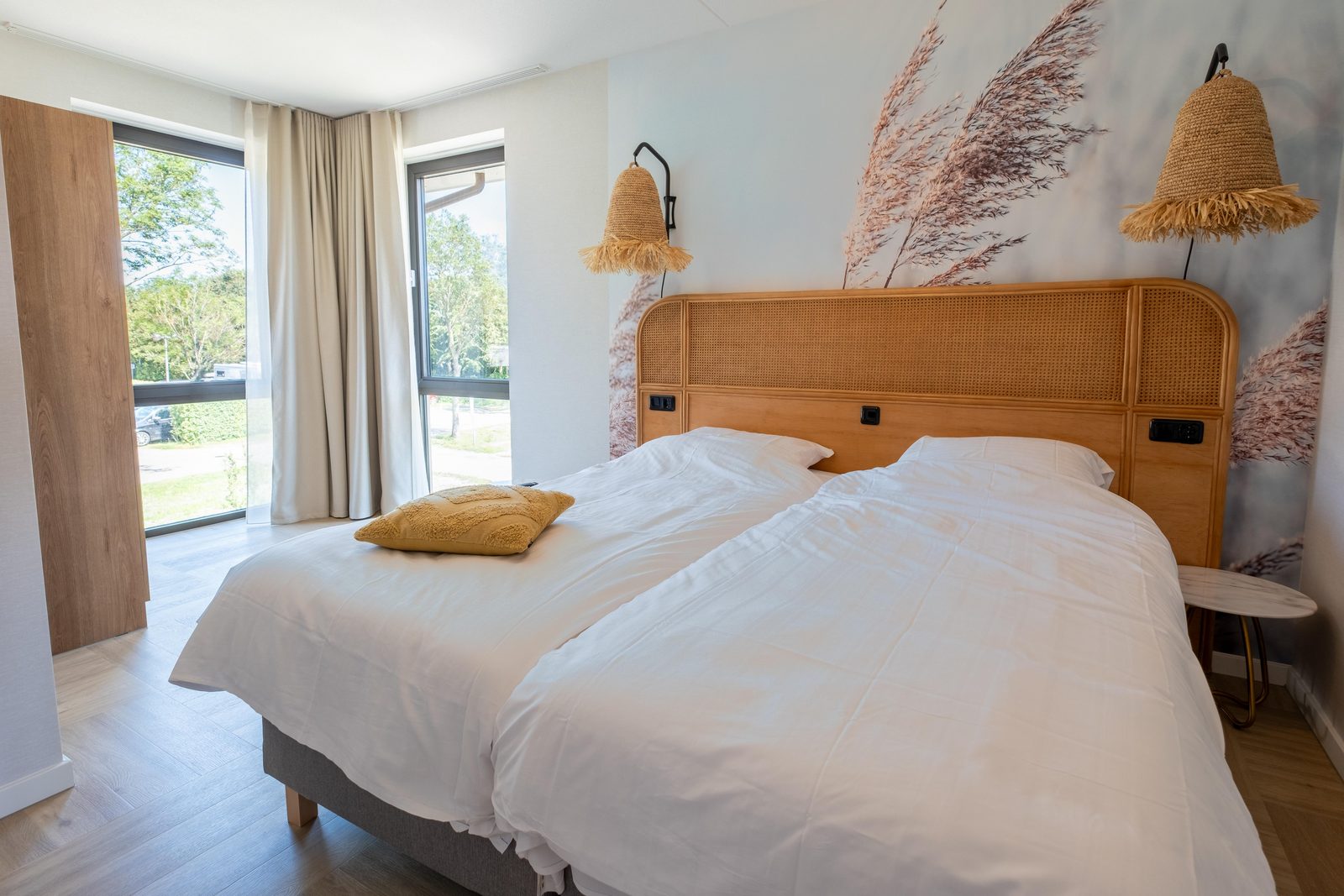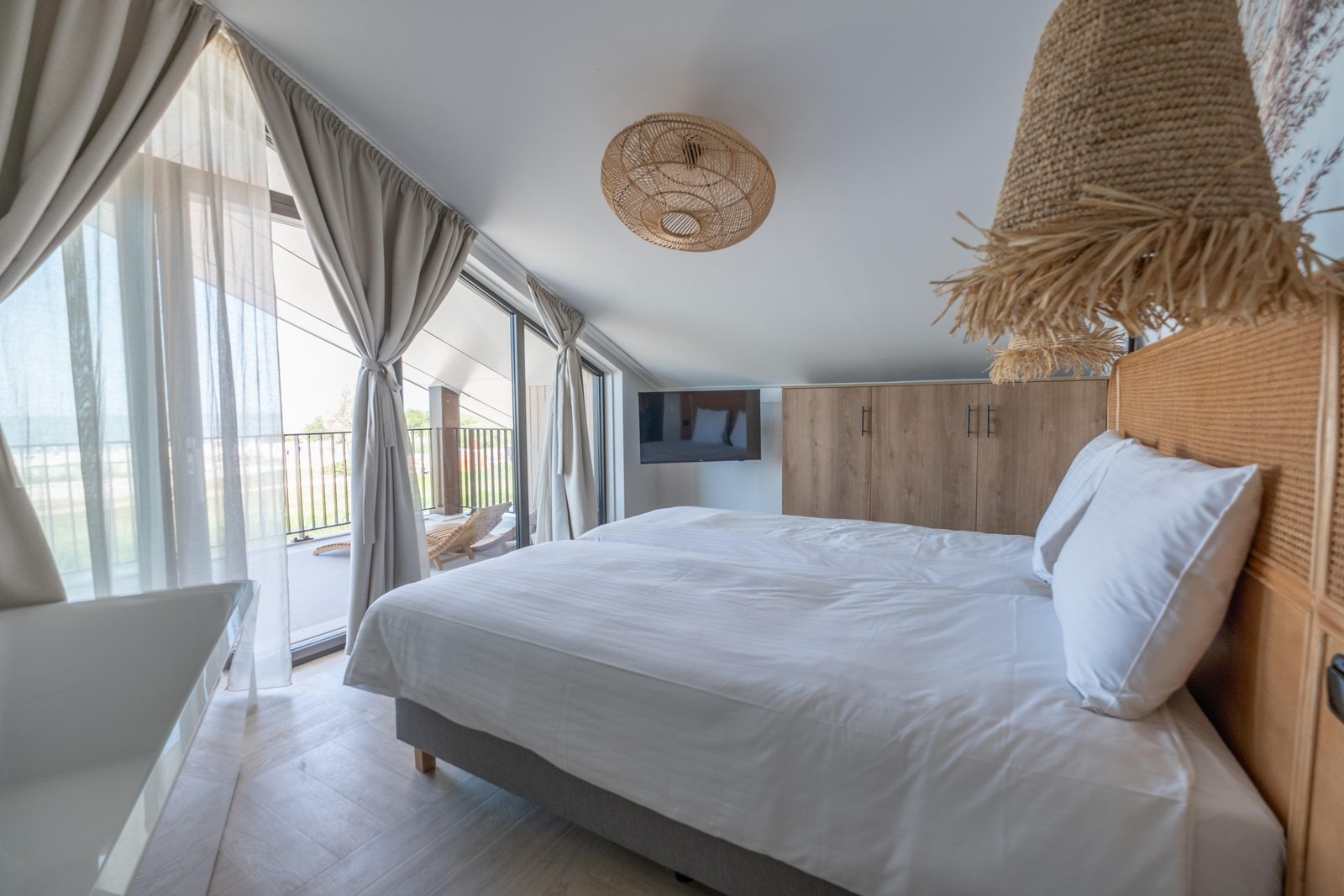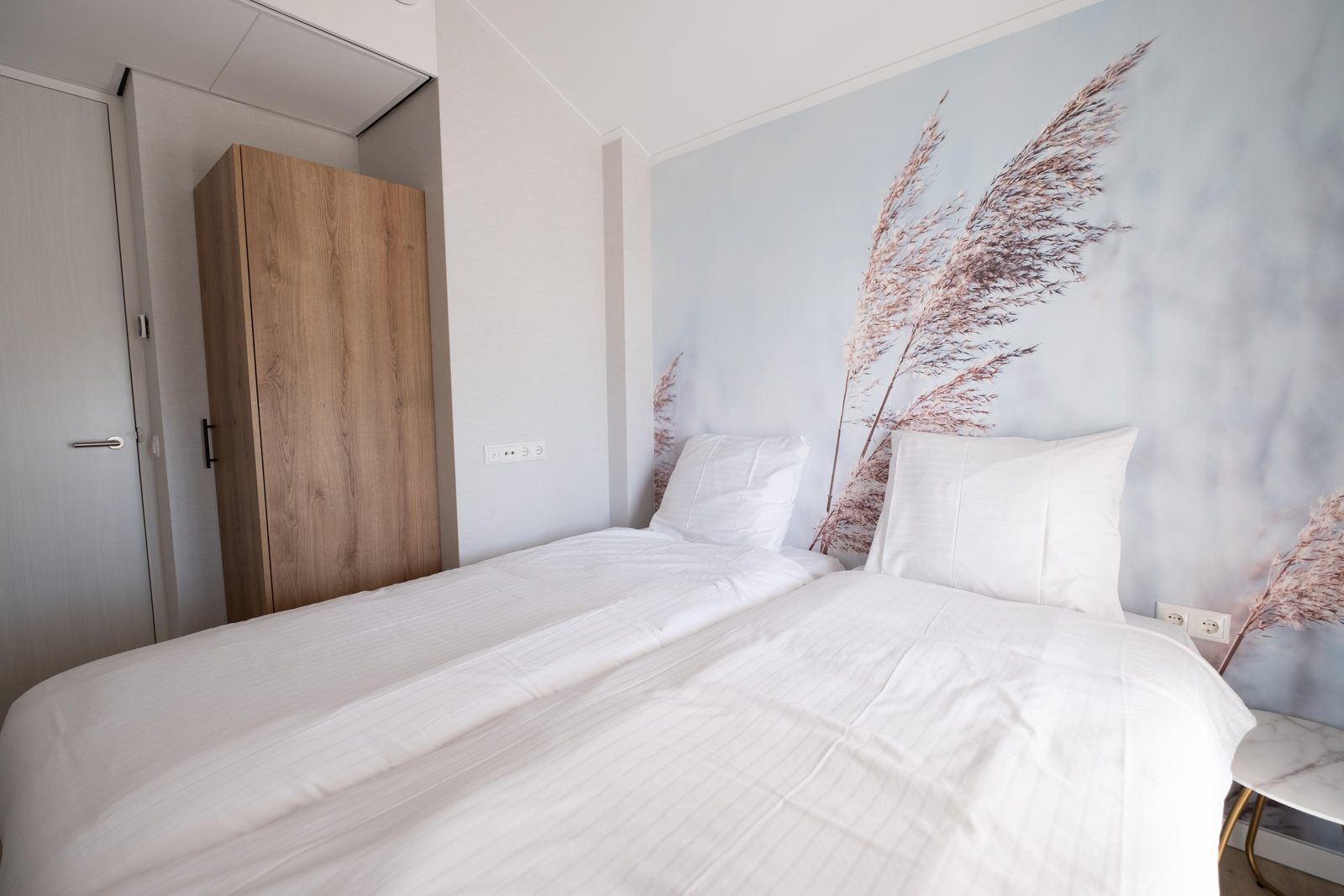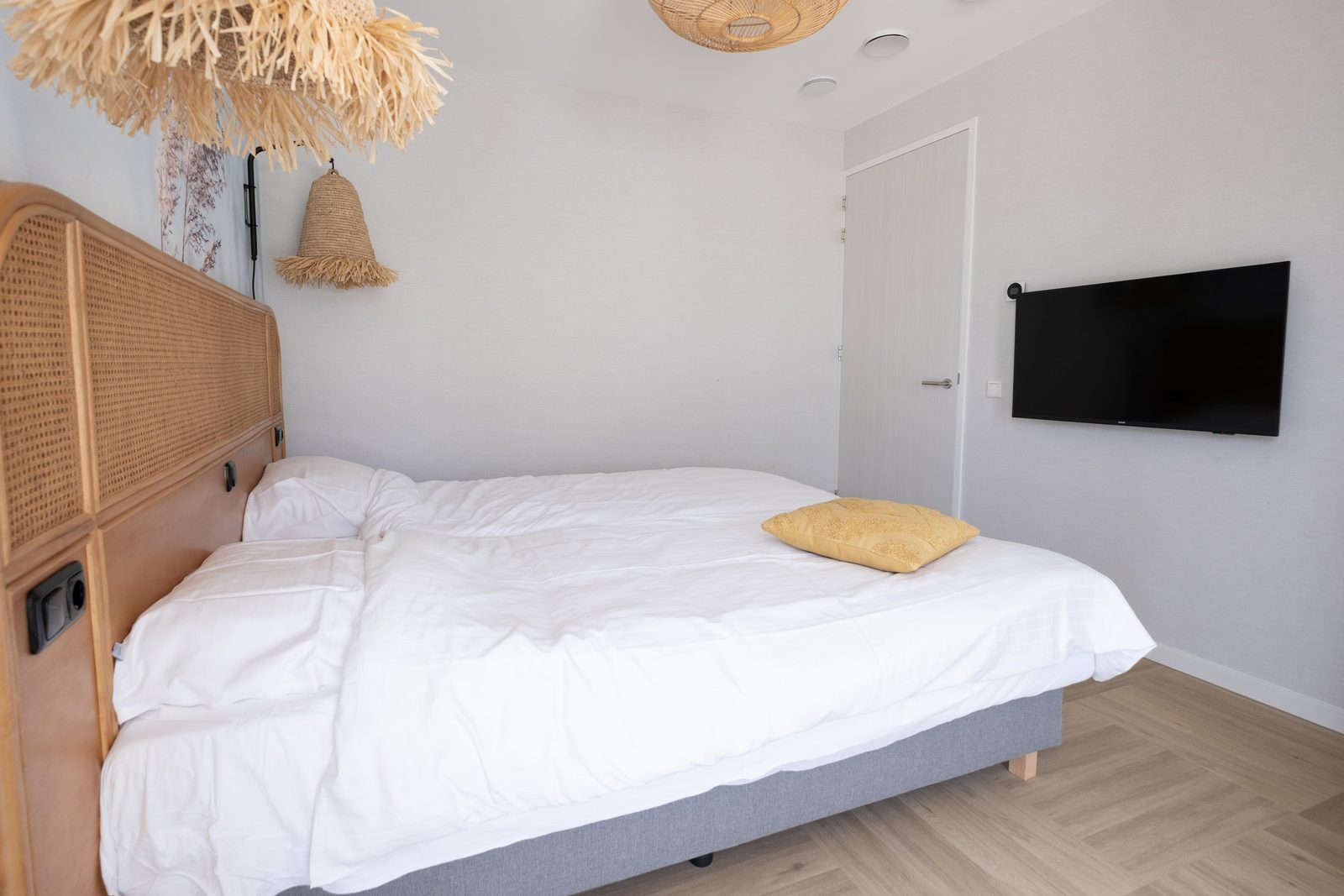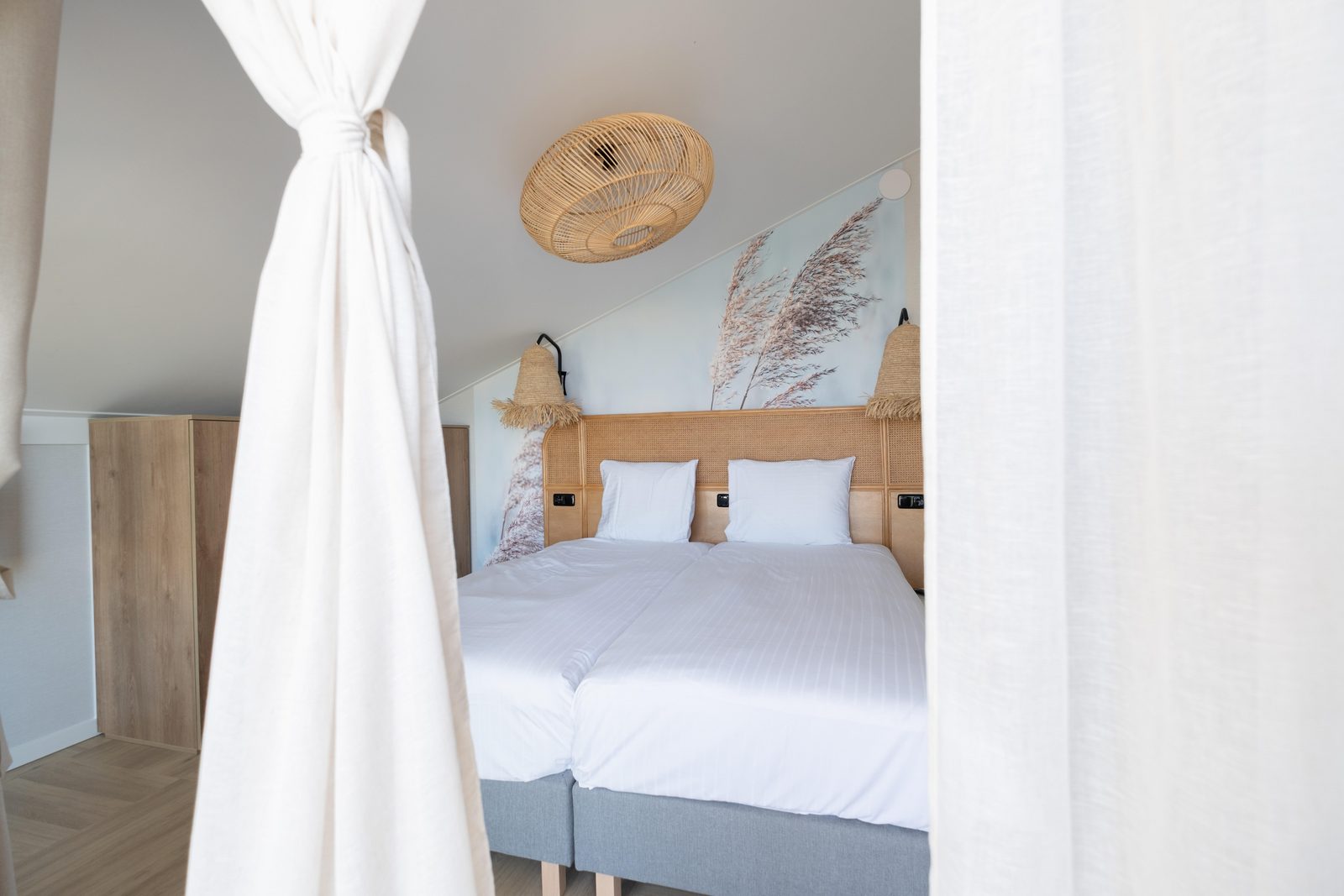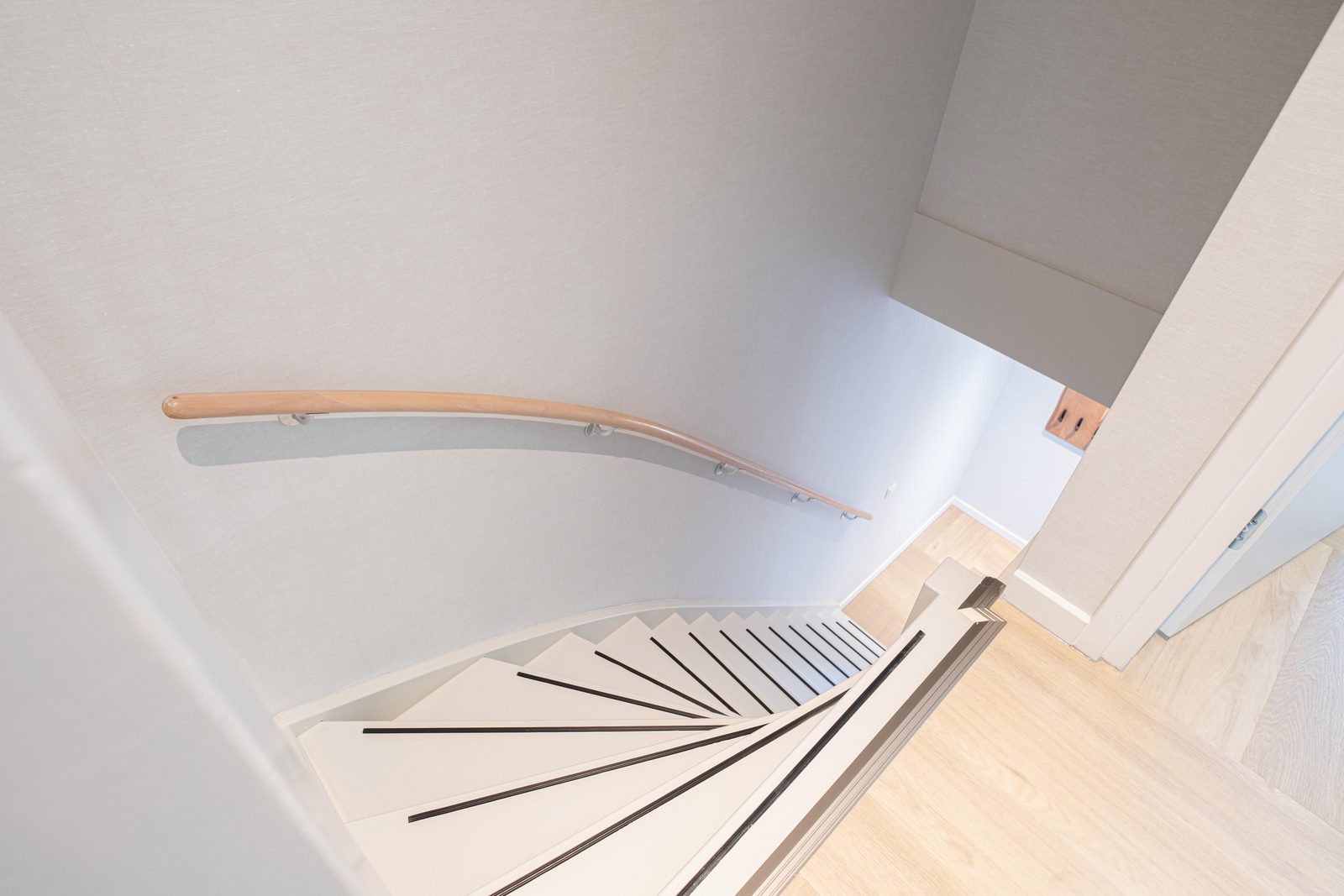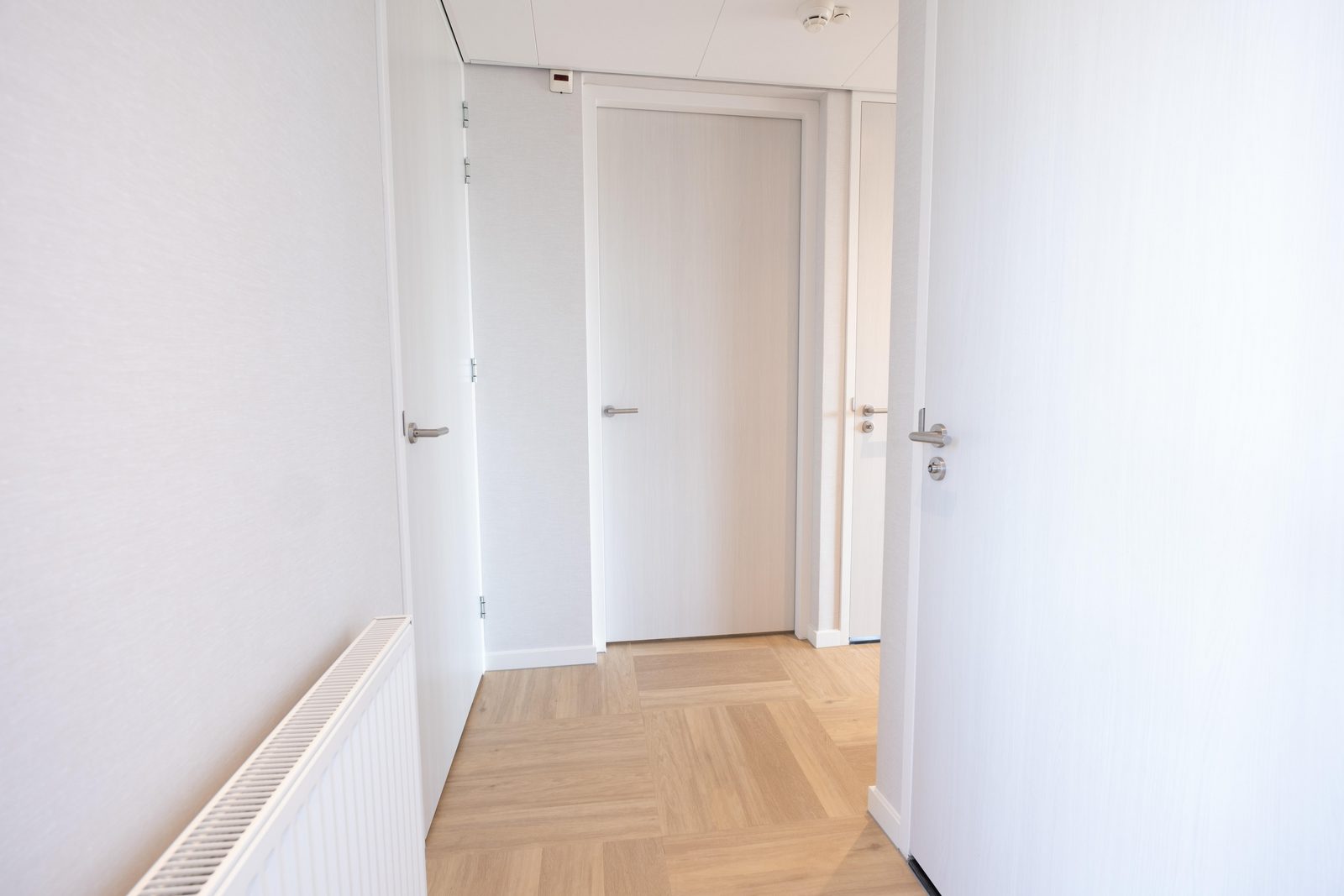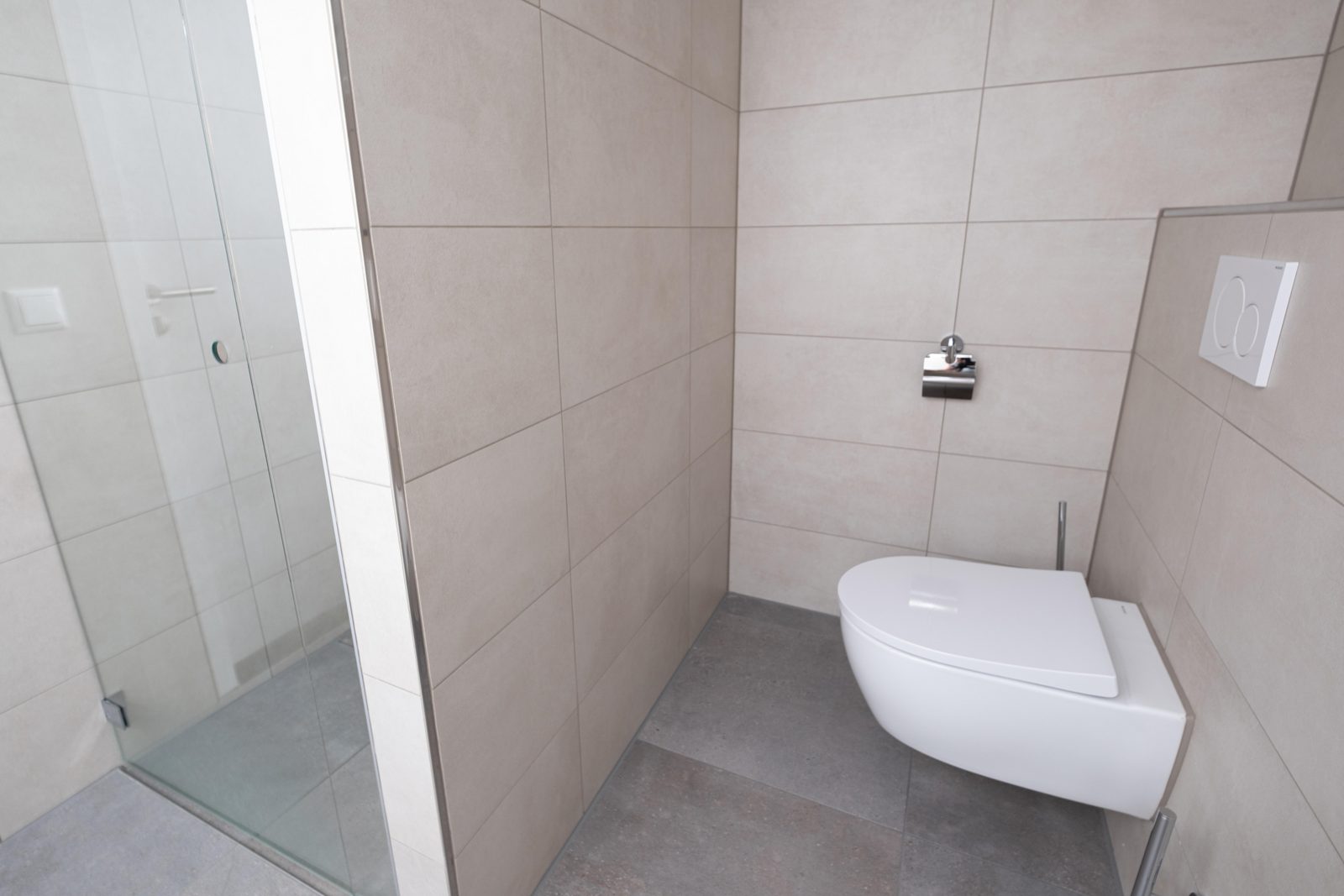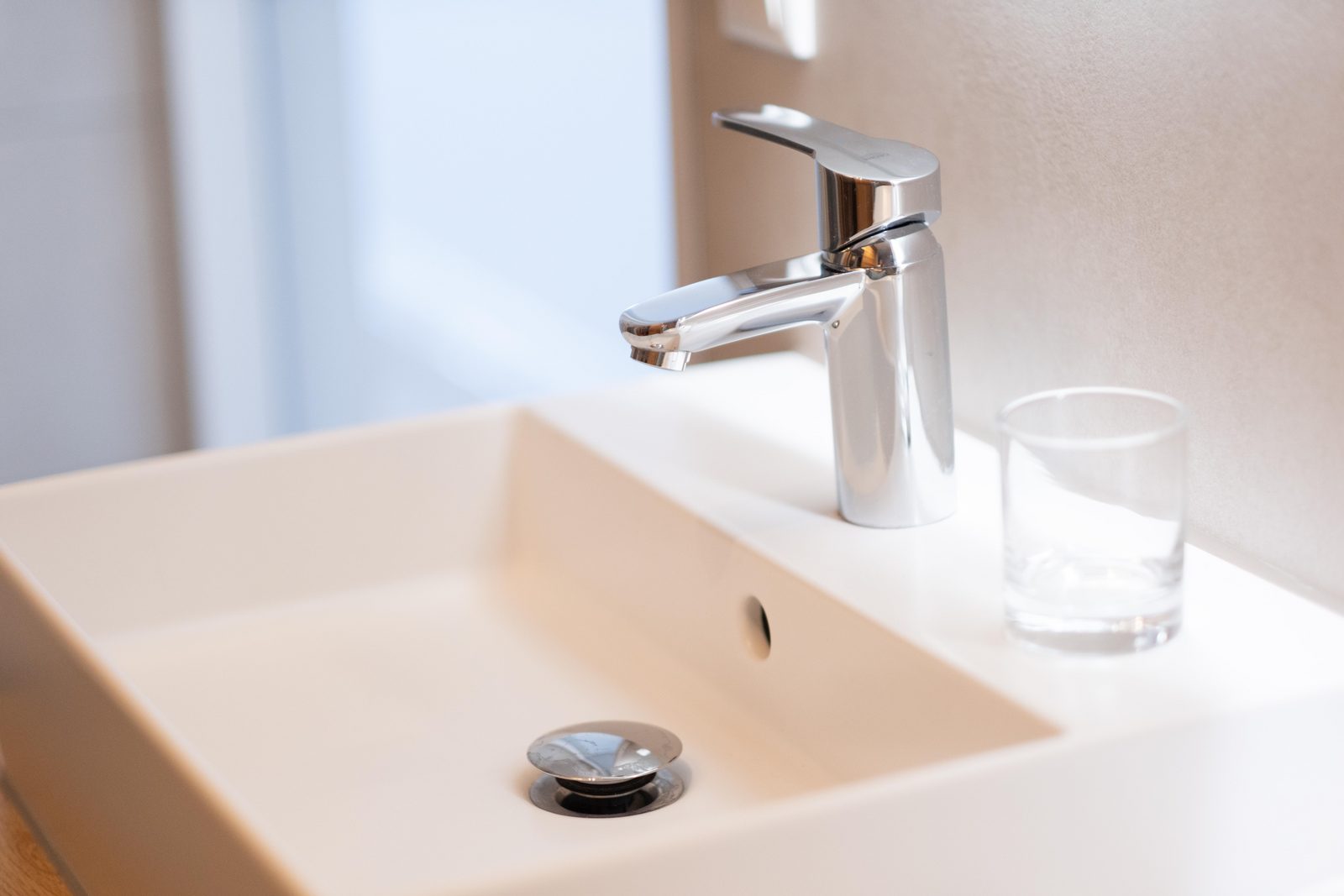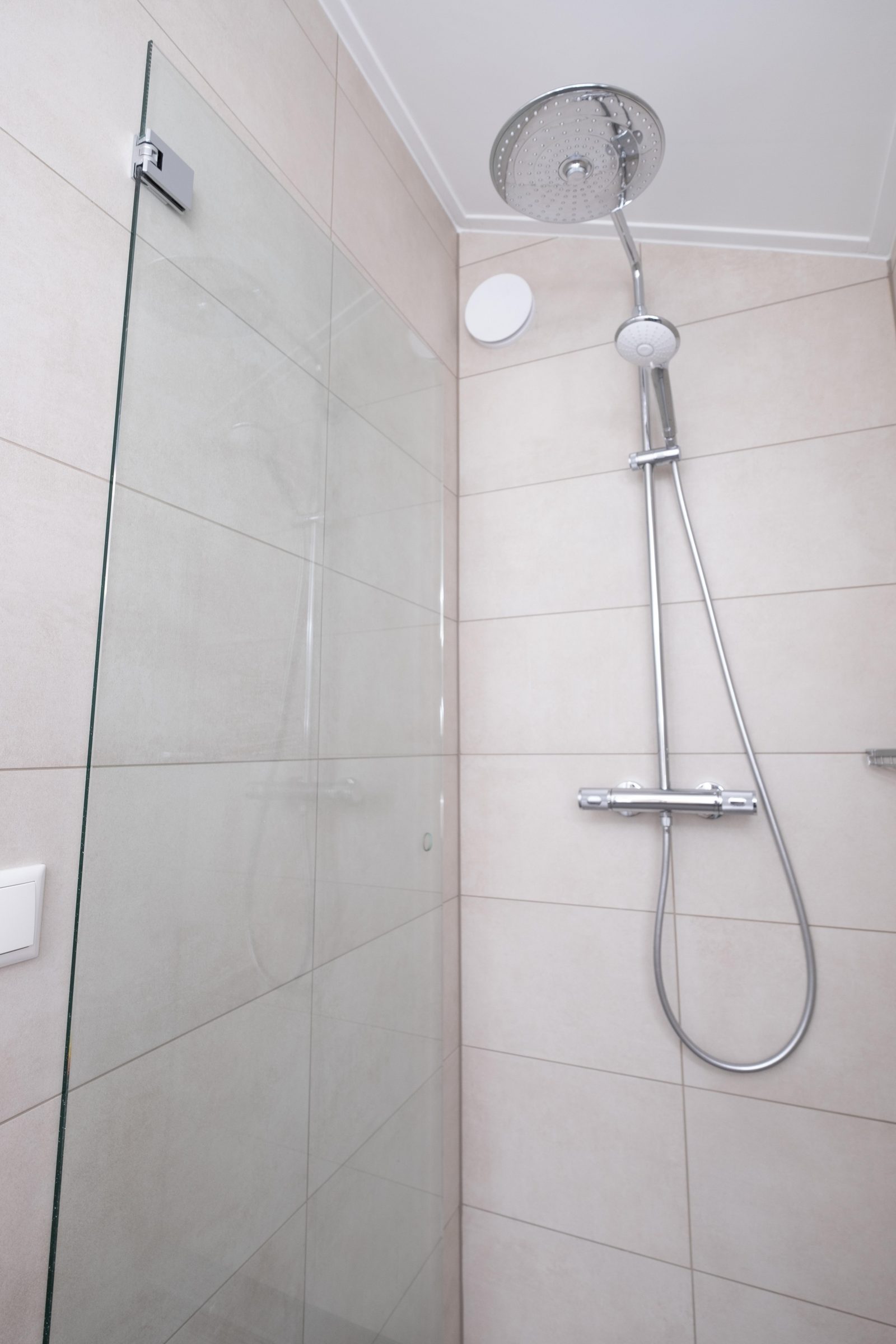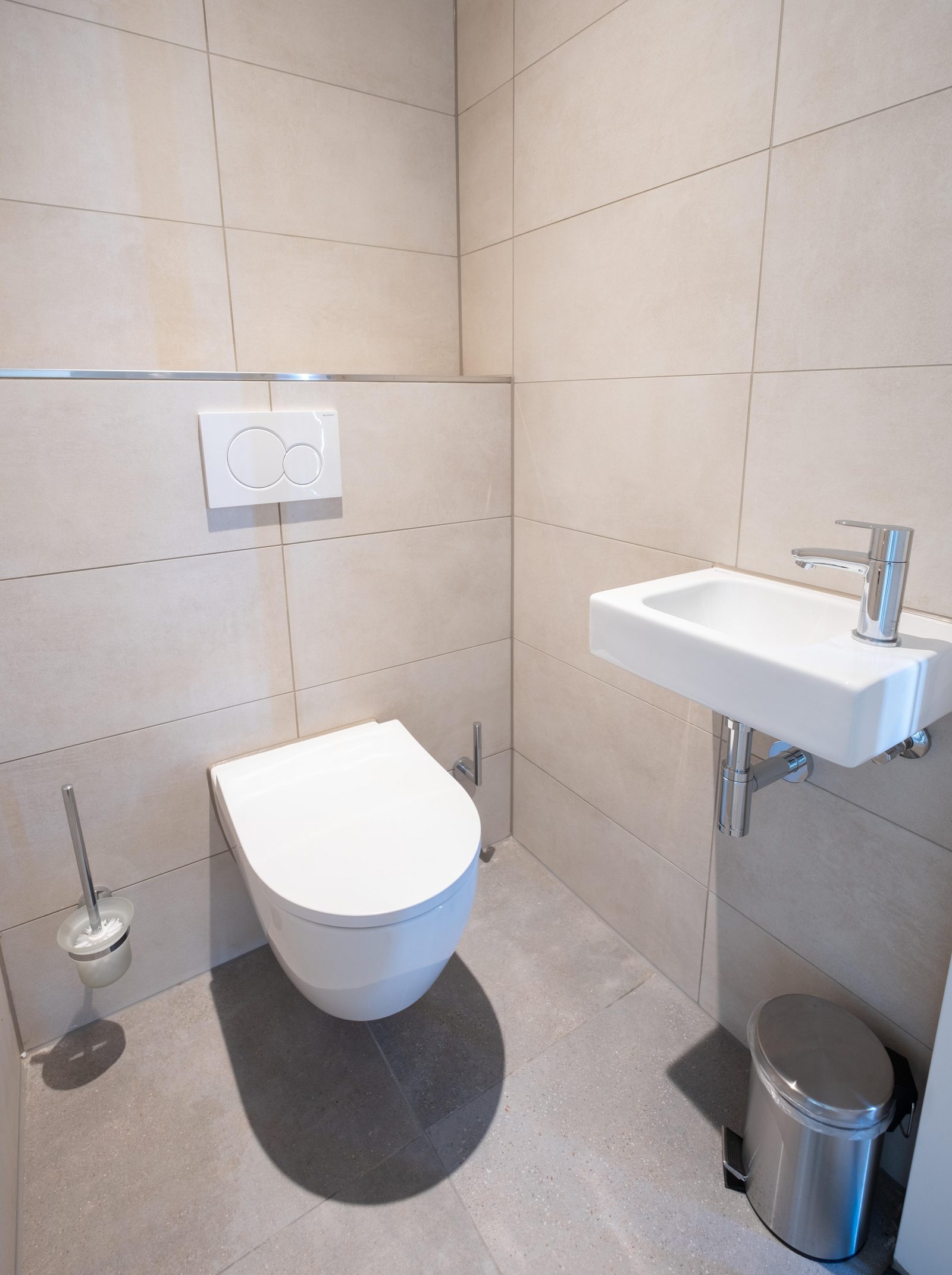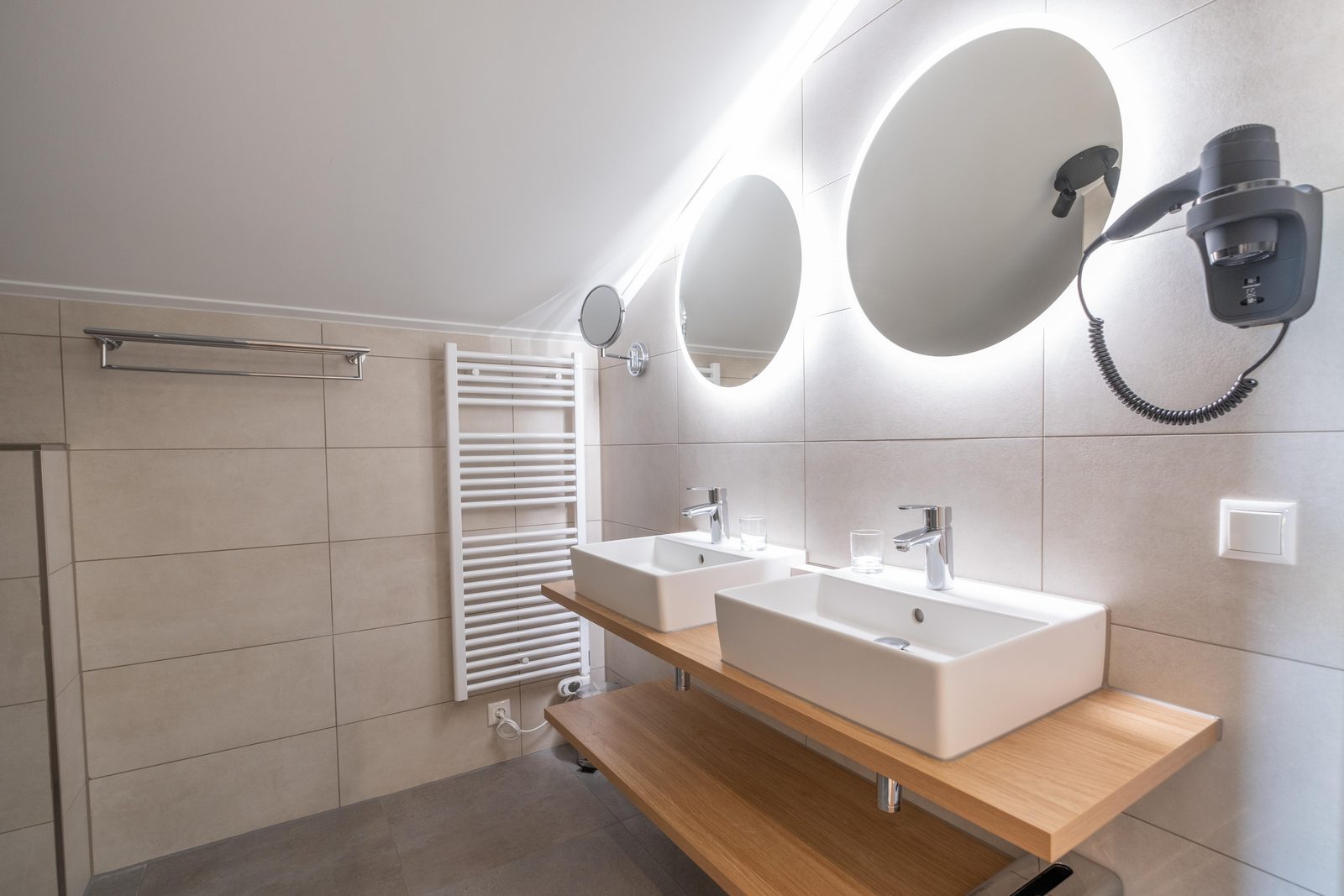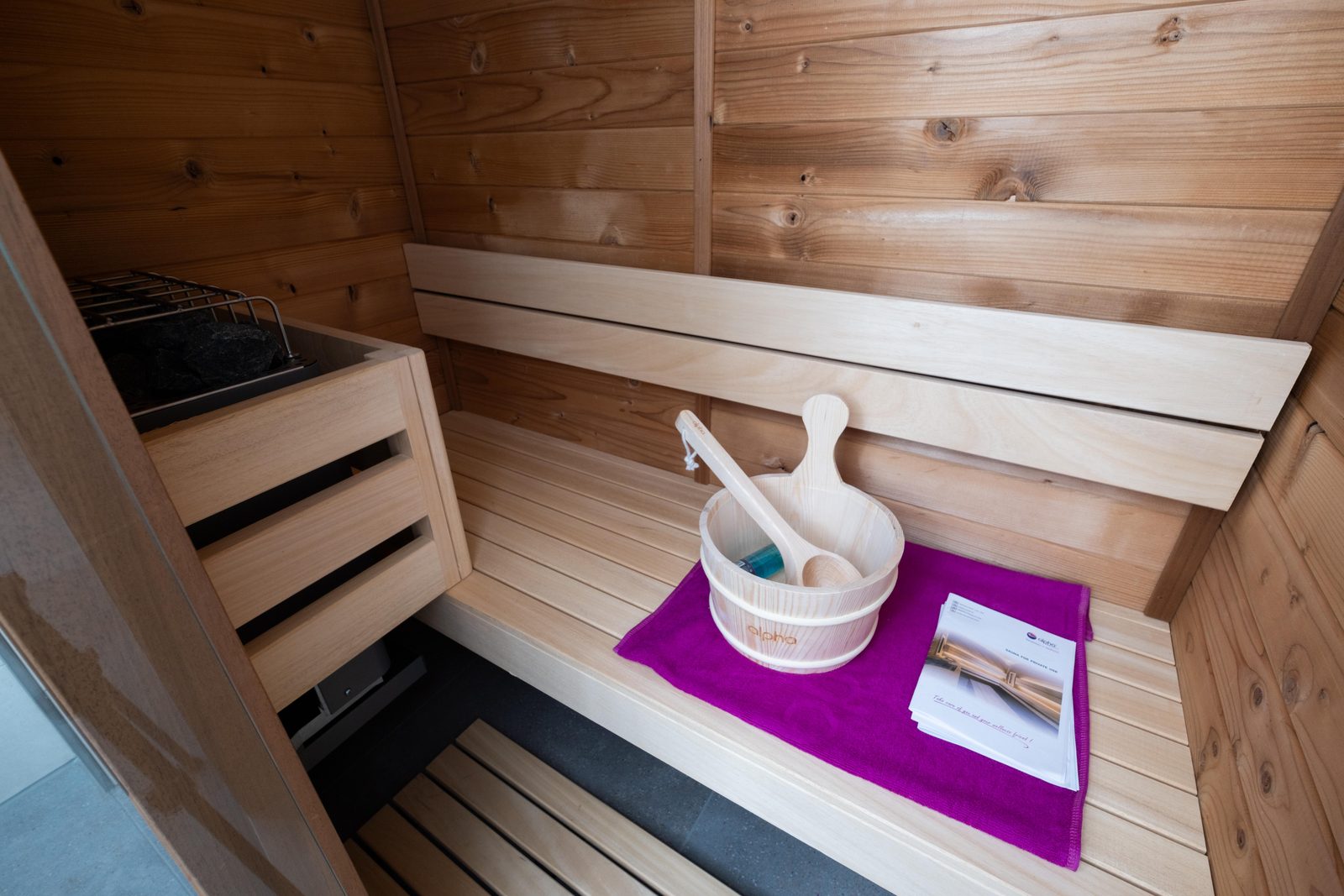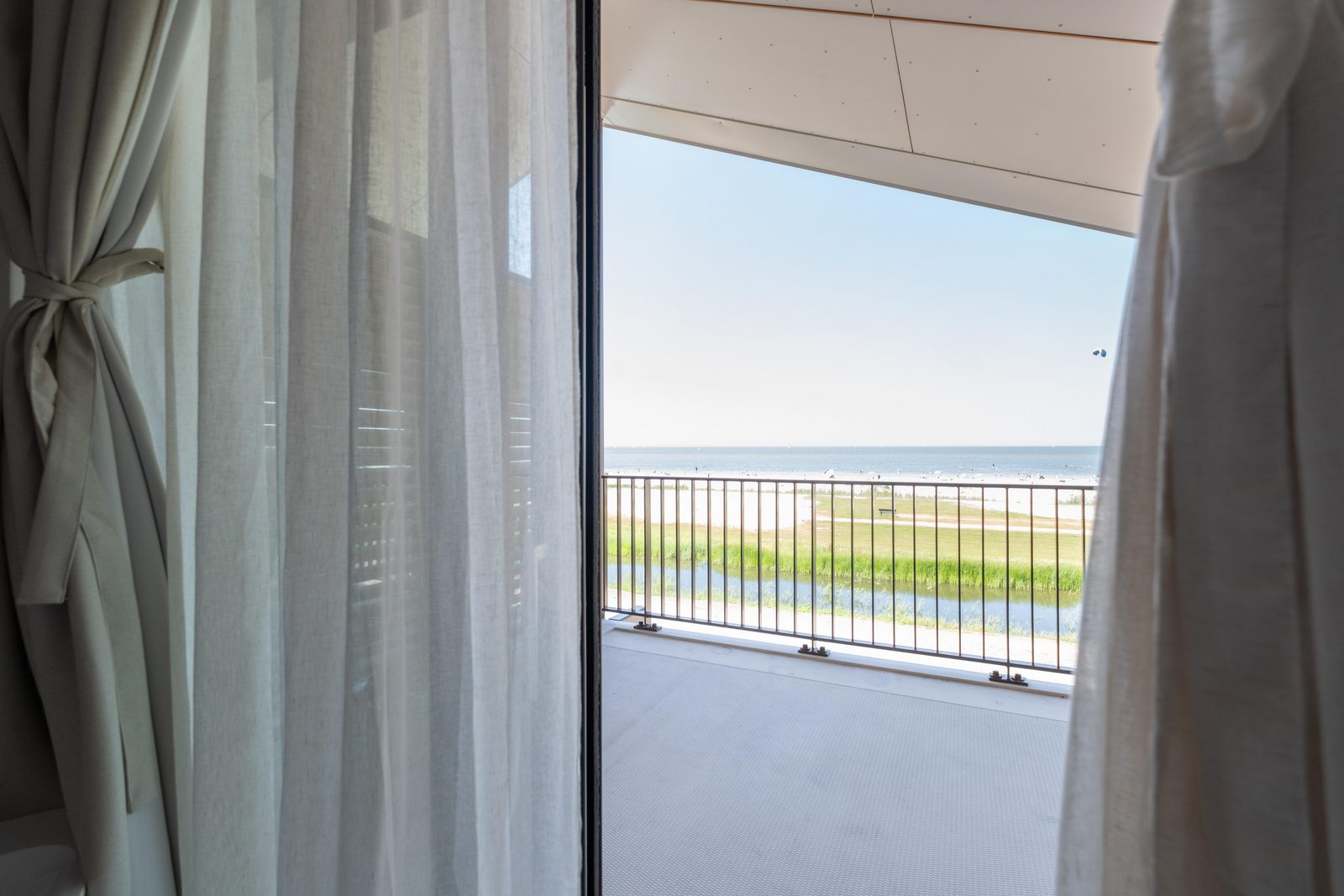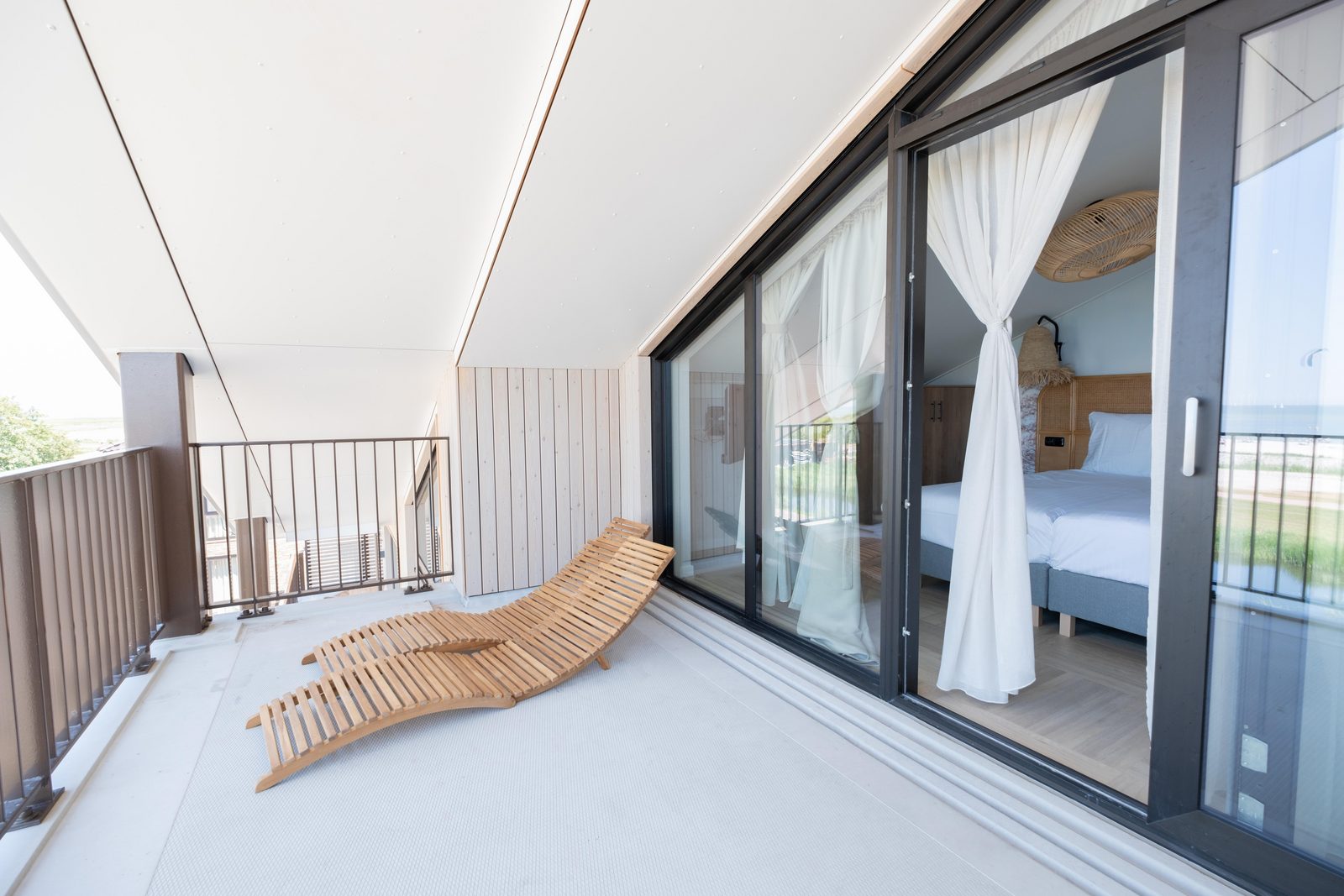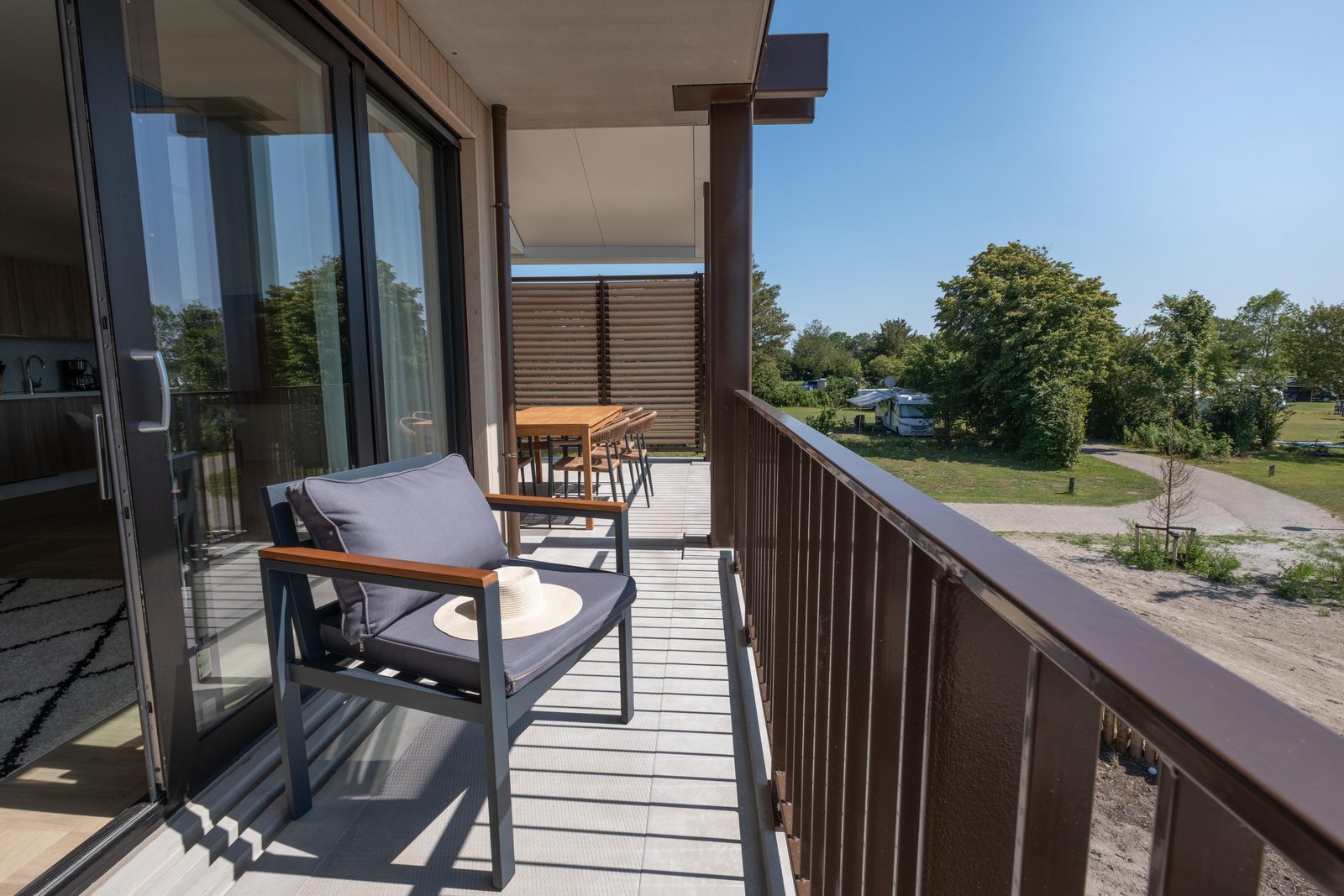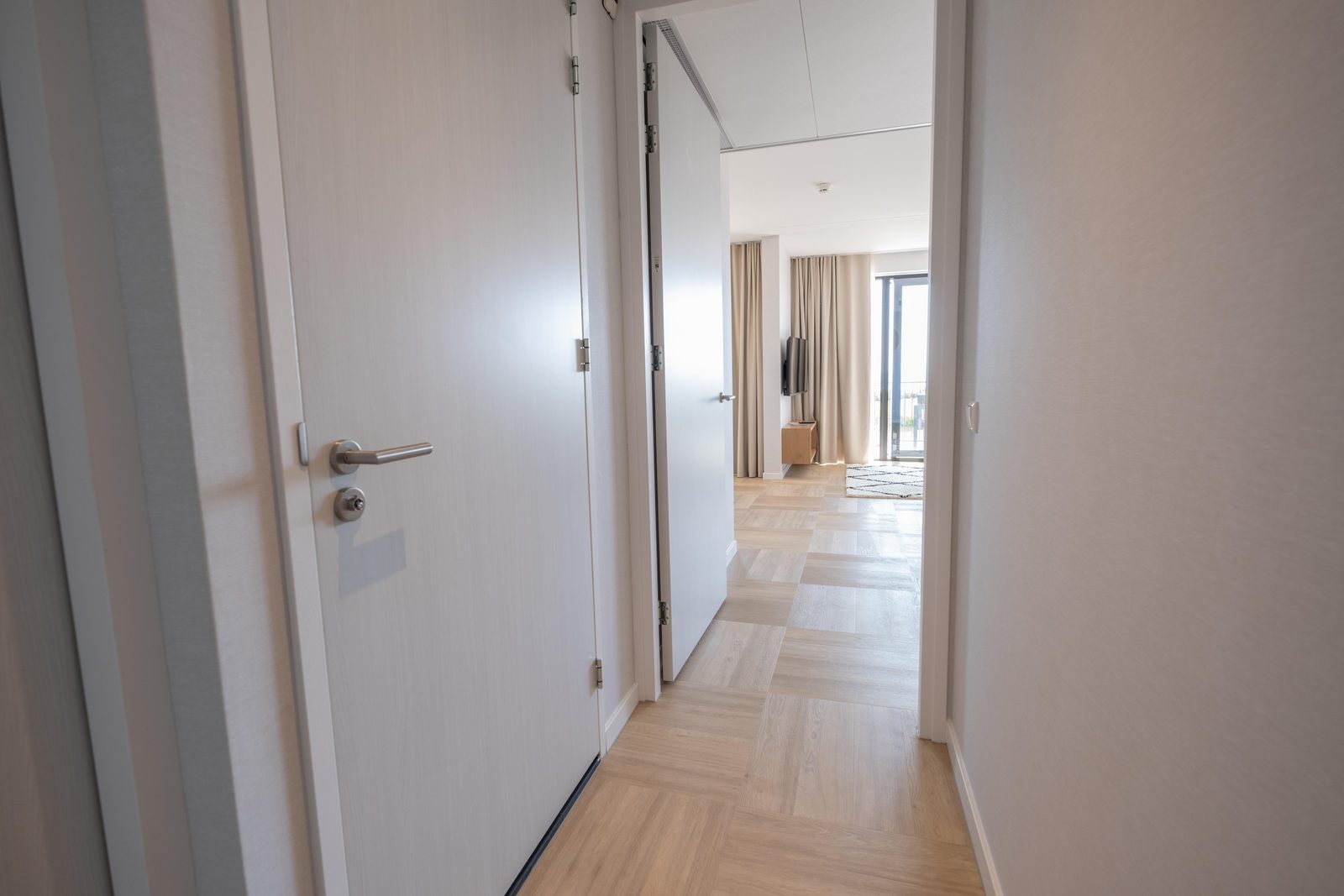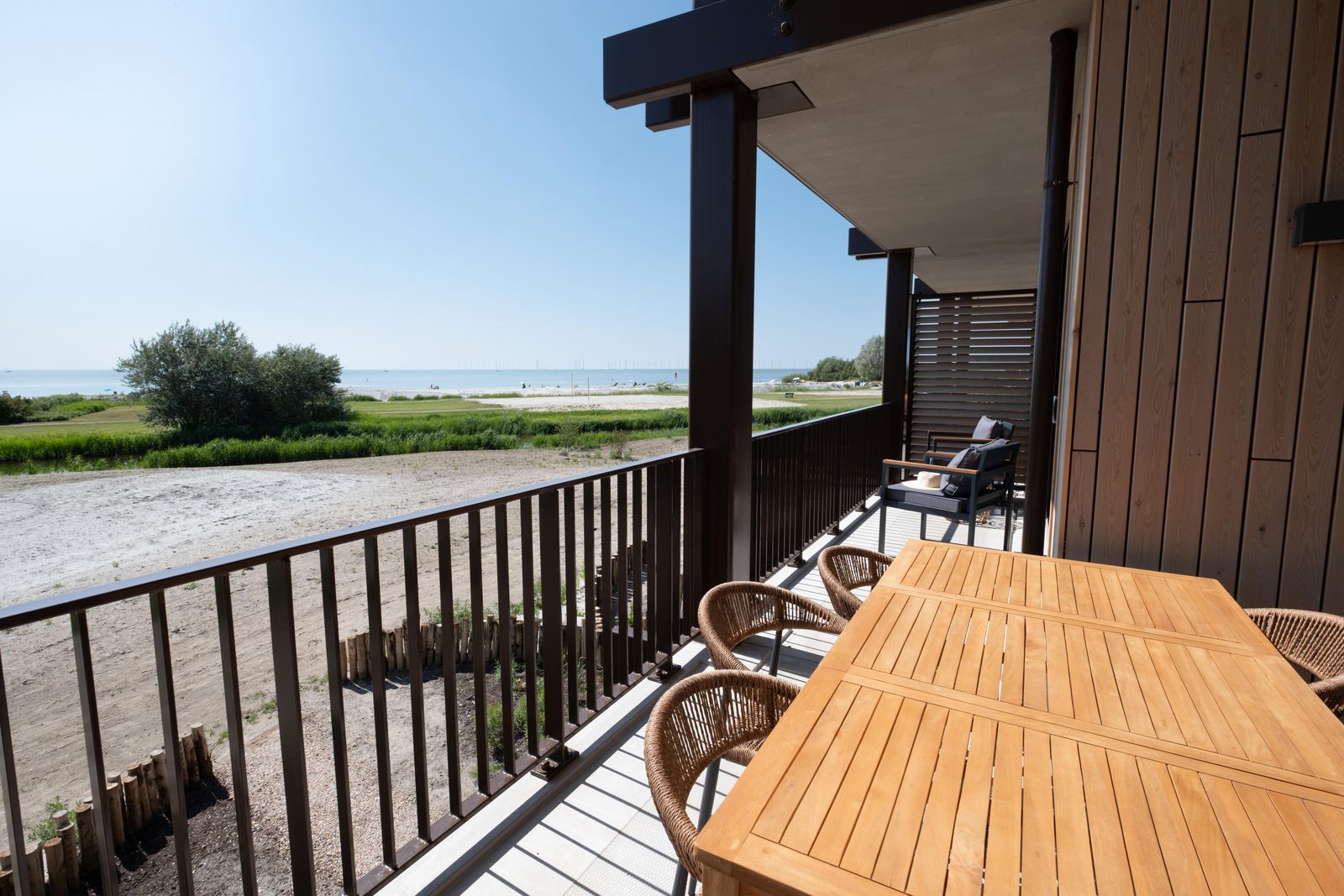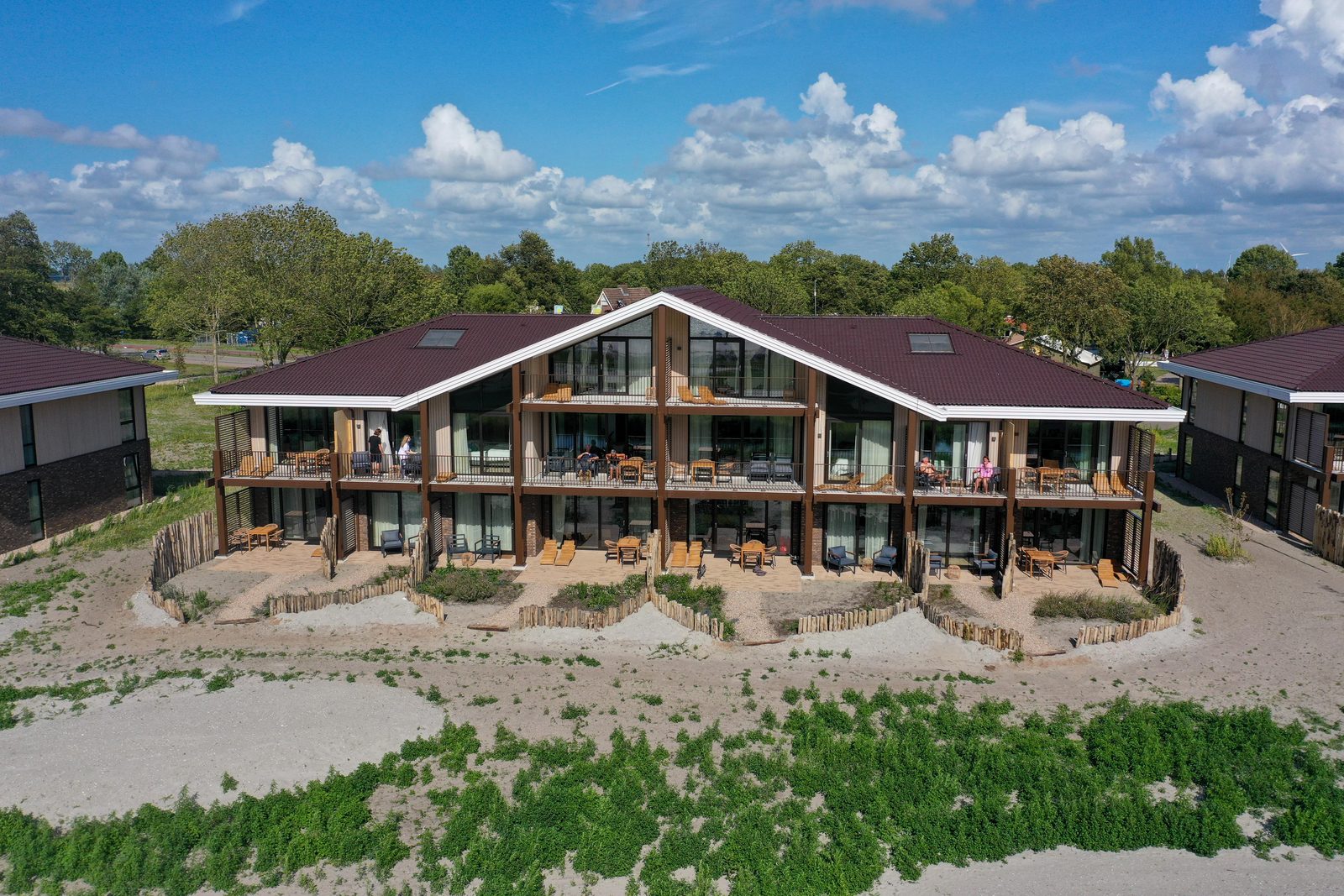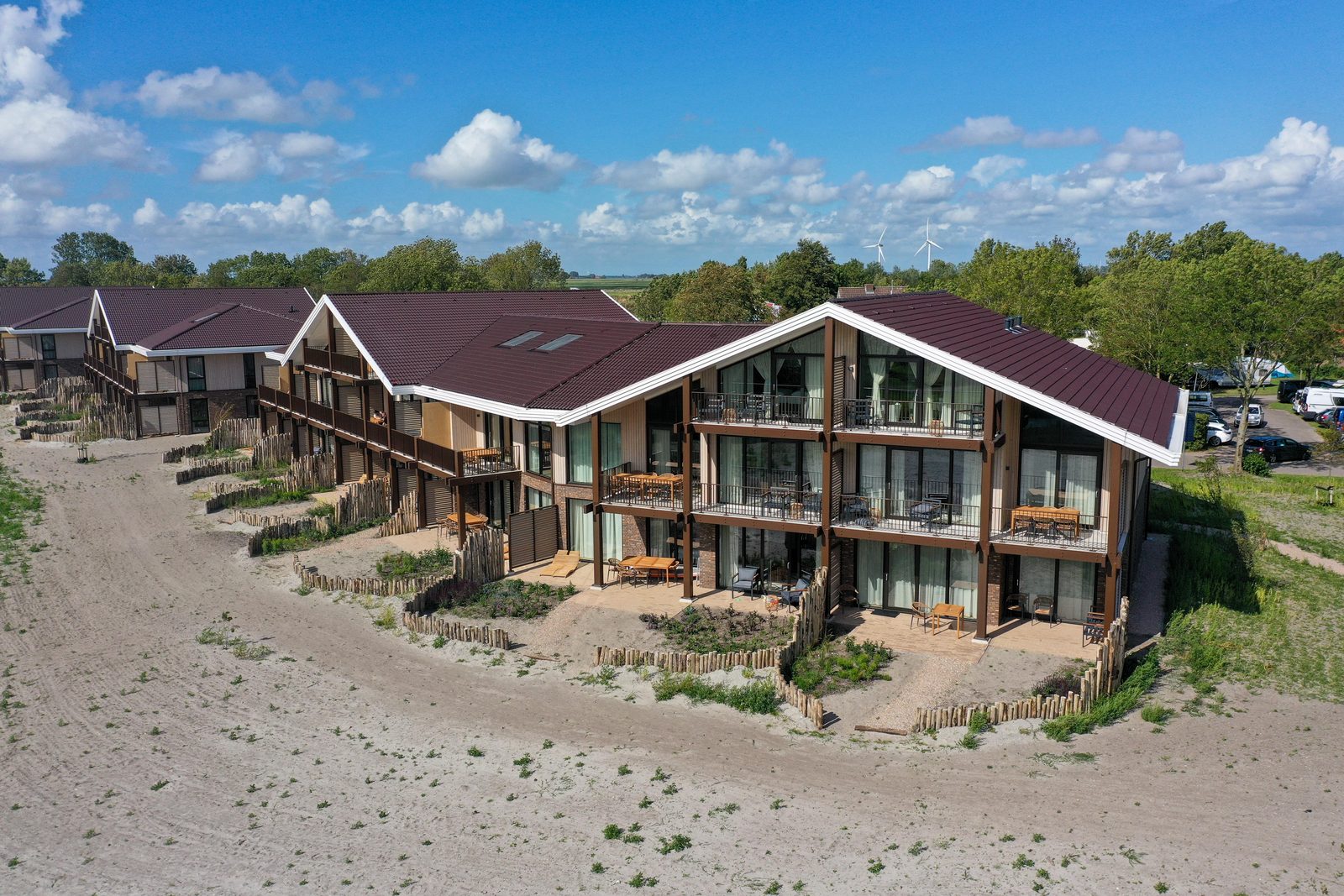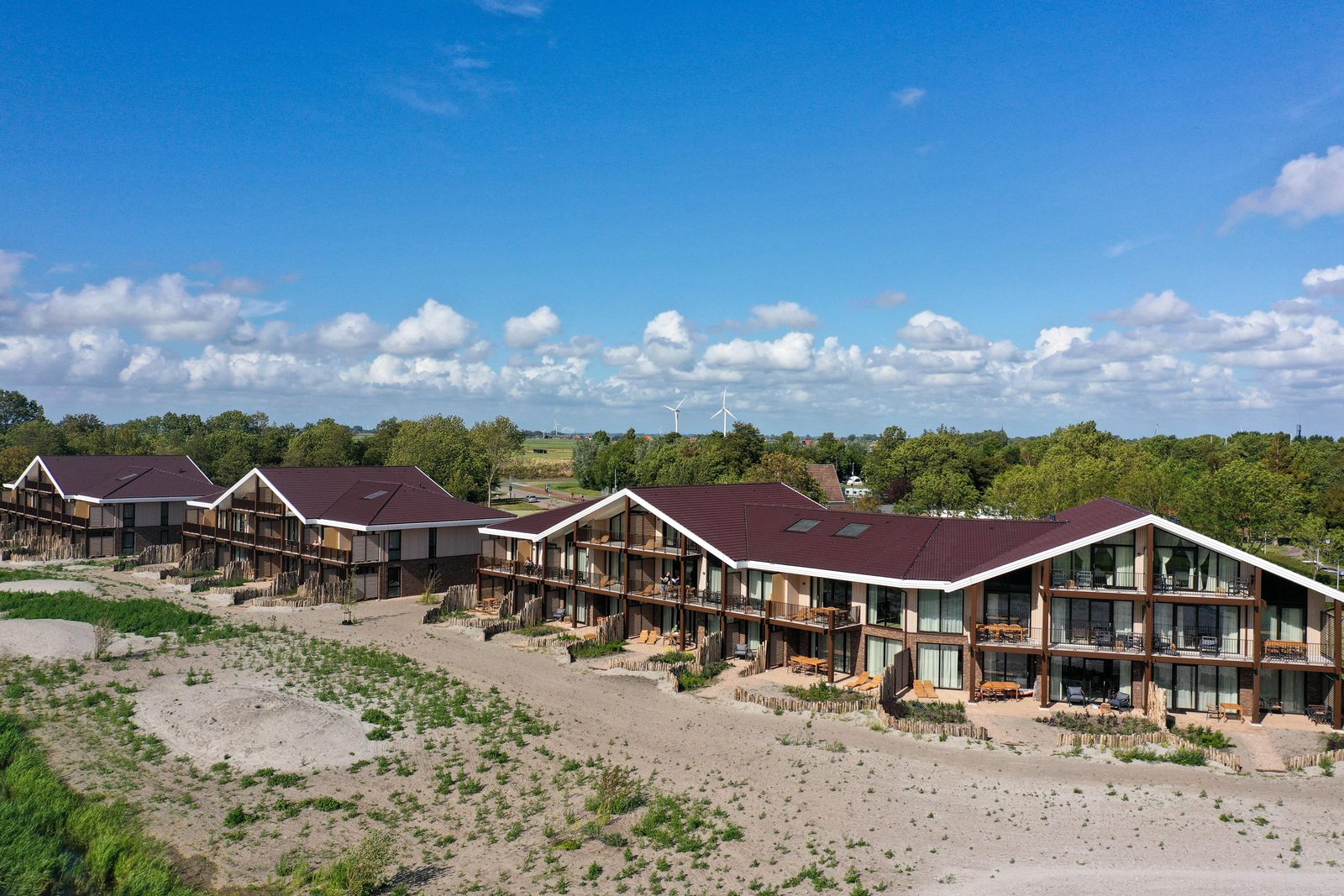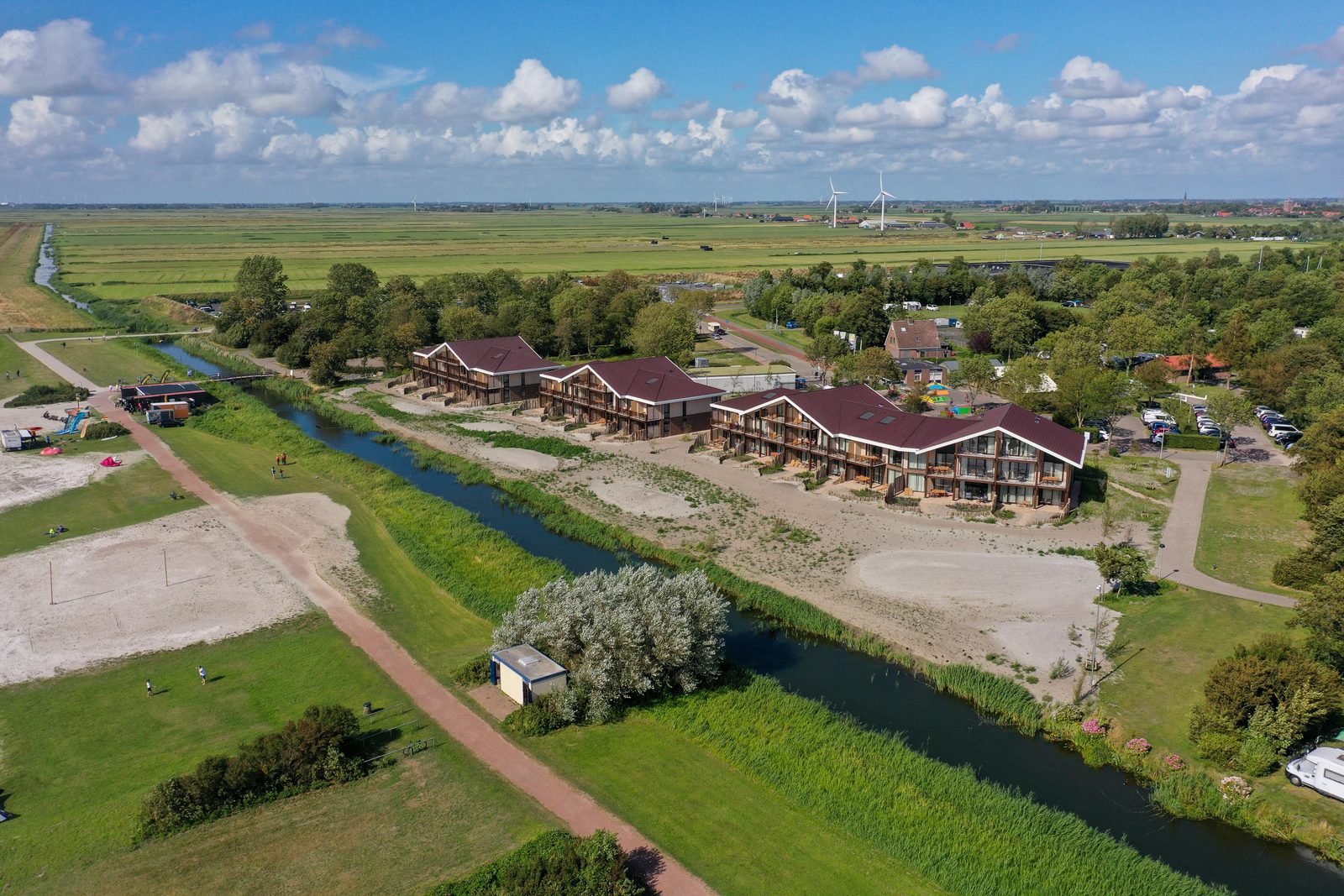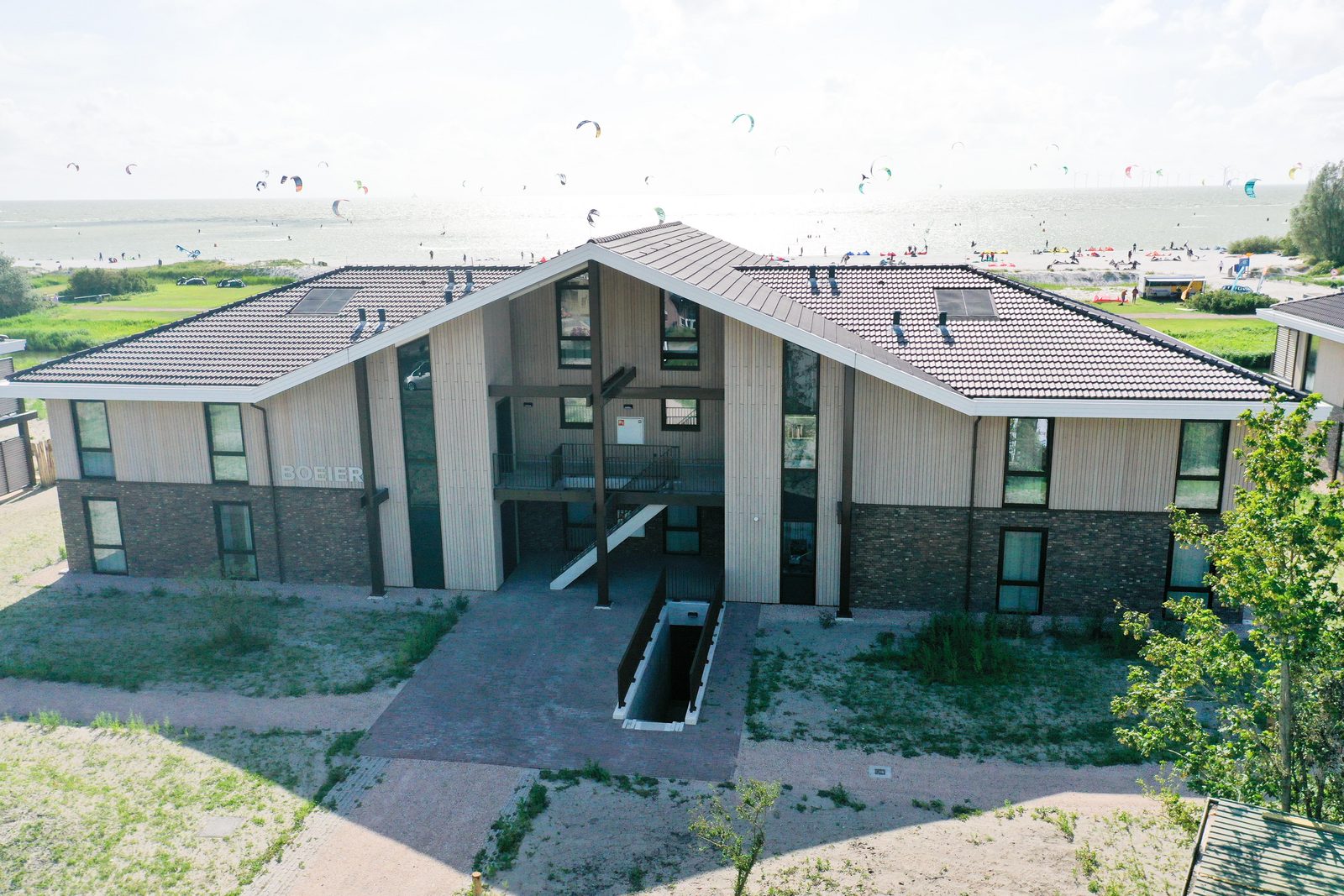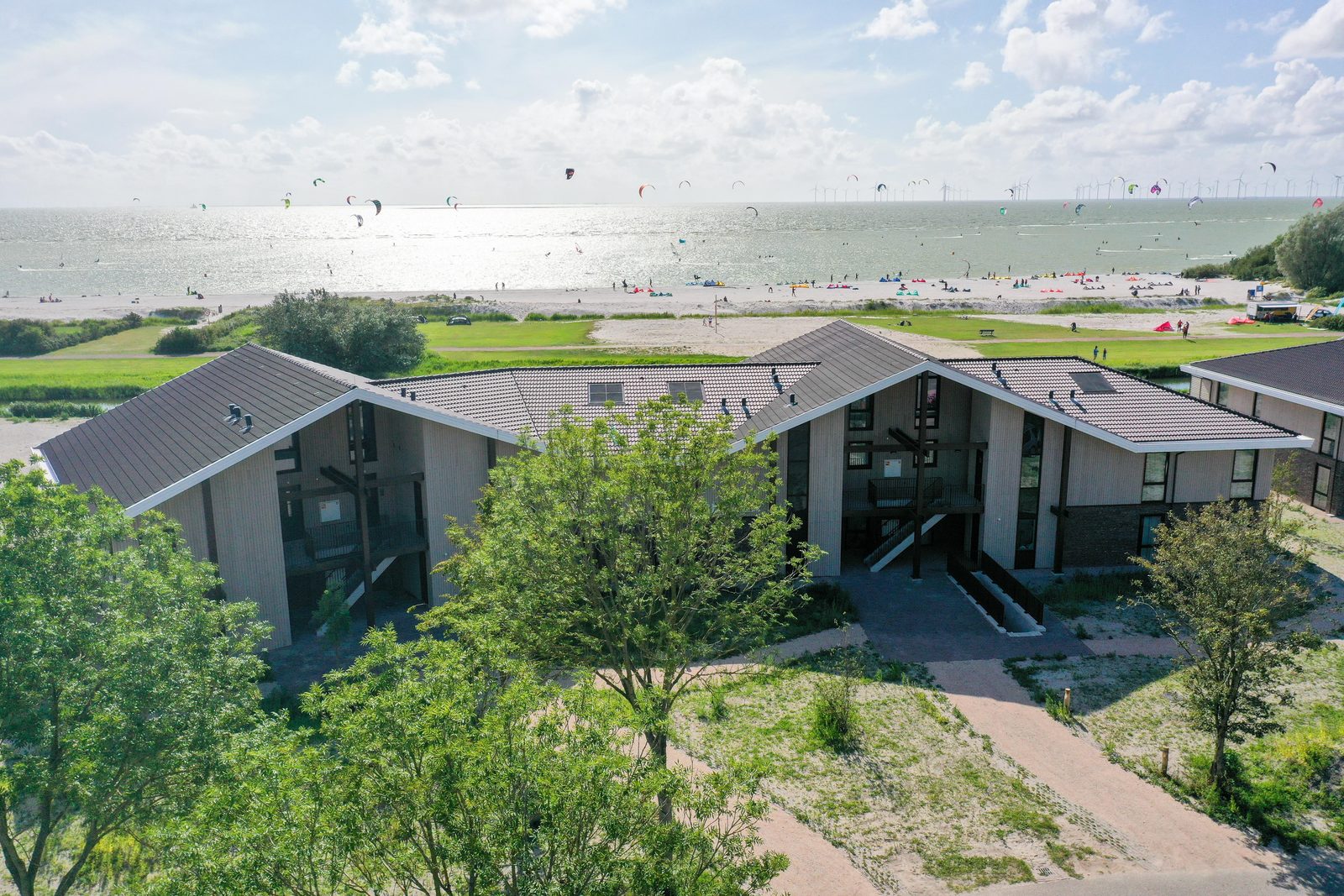 A new project at a beautiful location at the IJsselmeer
Luxurious six-person apartments in three detached pavilions
Interesting net yield including maintenance
Meet the Type A corner apartments! These luxurious apartments are being realized on the ground floor and second floor. They can be rented as a single six-person accommodation, but also separated as a four-person apartment and a two-person hotel room with full private amenities. That's why the apartment has a main entrance leading to the entrance hall and two access doors from the entrance hall leading to the apartment part and hotel room. This offers flexibility in the rental process and improves the occupancy rate. Type A and A-sp are identical but mirrored and appear in all three of the buildings.
Whether inside your apartment or outside at your private patio, you can enjoy a view you'll never get bored of every day!
Apartment layout
The apartment part has two spacious bedrooms, each suitable for two persons. The luxurious bathroom with a bathtub, walk-in shower and sauna can be reached from the hall. The toilet is separate. When you enter the spacious living room, you will instantly notice the view of the IJsselmeer. The living room has an open kitchen which features every convenience.
Hotel room layout
The hotel room has a separate bathroom with a walk-in shower and a toilet. The compact and open kitchen features every convenience and you can enjoy some time at the table together here as well. The sleeping area provides access to your private balcony or patio.
All in all, there are plenty of options to find the perfect place and let your visitors escape the everyday bustle, to relax and let them enjoy their stay.
Soal Beach Resort
At one of the most beautiful locations at the IJsselmeer, Soal Beach Resort will be realized during the coming years. The apartments at the beach are the first construction phase which will start in 2022. After this, construction will continue including the harbor and the harbor apartments.
Rental and private use
An owner at Soal Beach Resort has the option of booking 12 weeks of private use per year, 2 of them during holiday periods. The rental process is managed by Monda holiday parks, an organization that represents taking care of full service at the highest level for both owners and holidaymakers. With half a century of experience in the recreation sector, Monda has developed itself into a true specialist. Personal contact is one of the primary principles for this rental organization. Thanks in part to Monda holiday parks, your apartment is a valuable investment with stable returns. The projected net returns are 4.3%.